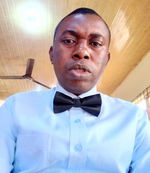 Christmas had never meant anything good for Adela, her parents, and her siblings. Last year Christmas was celebrated without anything to eat let alone special dresses for the festivity. Maria, her youngest sister had wept seriously when she had no new dress like her friends in the neighborhood. As Maria weeps, Adela joined her but silently. Adela cried all through, asking herself what wrong she had done or that her parents have done to warrant their level of poverty.
Every new year, Adela's classmates would share their experiences during the Christmas celebration. Whereas, Adela just looked at them without saying a word. Most times, during such discussions, she would be lost in thoughts.
Dammy came forth, from her seat to share her story of bow she traveled to her aunt in Jos, the only city in Nigeria where it snows during Christmas.
"How does the snow looks like", asked Habibah.
In response, Dammy answered:
" It is like a drizzle of rain but suspended like iced particles In the atmosphere."
While the discussion was ongoing, Adela listened with rapt attention.
Dammy described to her friends how they visited one amusement park to the other.
It was the very first time for Dammy to visit such places as a swimming pool, a cinema, and an art gallery. She spoke of the visit of Santa Claus to their house with gifts. This is what Adela had been waiting to hear. They all have read about the Whitebeard, round-bellied large but the short man who carries a bag of gifts for whoever is opportune to be visited.
She went ahead to explain that she was afraid of the appearance of Santa. He opened his arm like a friend but still, she felt reluctant until her aunty Nnena asked her to go to him.
Santa carried her on his legs and gave them a box of gifts.
"I silently jumped out of his leg while I carried the box," Sammy said.
When Santa had left for the next building, we opened the box, in it we found a wine color gown, my exact size with a pair of barley shoes. I was so happy because the gown was so beautiful, it was more beautiful than the one bought for me for Christmas.
Adela was revived that Santa was real and that he could make your Christmas more beautiful and awesome than imagined. With these thoughts, she went home and engineered her father to seek other ventures of farming rather than staying on cassava farming that may not yield much profit.
Things changed as Adela's father accepted the advice and turned to fish farming which did well with customers from big hotels coming to patronize his farm. Within the year, he sold from his fish ponds thrice times with huge profits.
Two months before Christmas, Adela's father had enough money to buy clothes and shoes for all his children including Adela and Maria. It's going to be a wonderful Christmas after several years of not celebrating Christmas.
On Christmas Eve, Santa appeared in their home. Maria saw him and screamed in excitement. She ran into the room to call Adela to see the round-bellied and white-beard man.
When Adela reached the doorpost, Santa was already standing there. They flung the door open, welcoming Santa to their home.
Maria was so shocked that she began to shed tears. This time last year, she was crying she had no new clothes for the Christmas celebration. How time flies. This is nothing but a transformation. Now to double the pleasure, Santa has come visiting.
Santa has got a.lit of holes to visit before the sun sets. So, he just dances to the ding doing merrily on high rhythm from the television screen and gave the girls a box of gifts each and bid them goodbye.
When mommy came back from the market where she had gone to buy the remaining condiments for preparing the variety meals for Christmas, the girls showed her their box of gifts presented to them by Santa.
They tore the box opened and found different kinds of gift. Maria went jumping for joy all night because she got a very beautiful dress.
I told you to believe.
Mark 9:23. ....All things are possible to believe to him that believe.