The Making of Art Documentary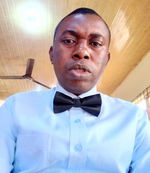 It's an entirely different tale today. In conjunction with a newly incorporated group at the office, we went to cover the site of an art garden for a project initiated by a Deutsch contest award. 
When this contest was announced on the podium of a multinational conference in Asaba, Delta state in Nigeria, I never knew it would spring up in Lagos. You know, when the nomination was made as to who and who would make a documentary about any art garden in the nation, I never knew I would be chosen. 
When we were chosen, I decided to read up on the history of arts in Nigeria. In my research, I found out that the best institution where art is studied is at the Federal Polytechnic, Auchi in Edo state. 
Then, I suggested to the group that we should visit the institutions to meet with resource persons who would give us quality information for recording our documentary.
Our company provided us with all resources that are needed to carry out the task, so we all gave in to get in the move to win. 
As we opted to visit Auchi Poly, some of the group members began to grumble that they could not travel that far. I was wowed. Edo state from Lagos is just about a five to six hours drive. It isn't as far as it is supposed to be. 
Well, some people have a phobia for travelling. It is not a bad idea if I was indifferent about the whole idea. 
The six man committee later resolved that all members would all have to embark on the journey to the polytechnic with the best record for art. 
It was a trip at first. We moved from Lagos early in the morning on Monday. That was after a week of preparation. We ordered a professional chauffeur with an air-conditioned bus and enough money for comfort.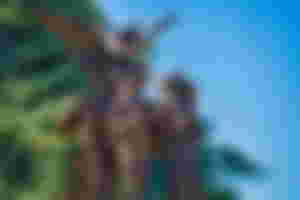 Camera and recorder was procured for all members of the group. Then, we packed our individual bags in preparation for the journey. 
So, we left Lagos that Monday morning, through the third mainland bridge to Lekki where the traffic on our lane isn't quite disturbing. We had a free flow and got to the ancient town of Epe, the fishing hub of the state. Then, we arrived at Ijebu-ode. 
For me, the journey has just begun. But for other members of the group, we have covered half of the trip. 
Dammy, one of the two ladies in the group, started complaining of a running stomach. Then, I knew we were in for some drama. 
We arrived at the toll gate at Ijebu-ode and the chauffeur parked.  
Imagine! She started to throw up. First we all thought that she was experiencing an early pregnancy symptom. That wasn't the case though. She had never travelled that far all her life. I begin to wonder, are there people who do not travel for real? Jemila is one of such people who does not travel. Later on as we moved, she told a tale of how she schooled in Lagos and the farthest place she had travelled to was Ibadan, in Oyo state. 
Anyways, another five to six hours we were yet to arrive at Auchi Poly. But it was a jolly good ride, seeing some places for the first time. The most was the palm tree plantation around Okada, in Benin. That project is a multi-million dollar farm project. That's what the economy of nations like Malaysia relies on.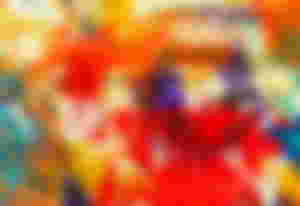 When we reached Auchi Poly and visited the Fine Arts department, it was a beauty to behold. The art and craftwork displayed are simply top notch. 
The team spent two days covering the different aspects of arts. There are good paintings, sculptures, bronze and gold smithing. One that captured my attention was the burnt clay called terra-cotta.
Thankfully we are back in Lagos and our documentary has been submitted for the contest. And we are hopeful that the results would come out favourable.