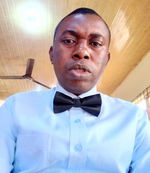 Every fifth day in October is set aside to celebrate the unrelenting efforts of teachers all over the world. Teaching is a profession of individuals with readiness to impact their immediate environment by displaying ethics, knowledge, and discipline, without which society may rot, decay into a chaotic assembly of unreasonable persons.
Teaching as a profession is a life-long affair the begins informally at home through to the walls of an organized setting called a classroom where knowledge is dispatched. The profession could be said to be as old as mankind.
The United Nations Educational, Scientific, and Cultural Organization (UNESCO) has designed a program to celebrate the 2021 World Teachers' Day. The title is Teachers at the Heart of Recovery. Emphasis will be made on the efforts of teachers during the COVID-19 era, siting how teaching was integrated into the pandemic and lockdowns.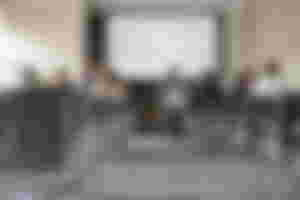 We are in an era where manual teaching is fading away due to happening around the world. One of such happenings that have redefined teaching is the COVID-19 pandemic. Teaching has gone tech.
For low-income earners, schools put android phones or any gadget that can access the WhatsApp software through which learners can be taught a concept without necessarily coming to the conventional classroom building.
Others have built the Google classroom format to hold classes. Many universities used this format to lecture undergraduates.
However, before the pandemic, schools have begun the use of smart boards in the teaching process. Though it is an expensive venture, many schools still find their ways through adopting such a high-level system of teaching.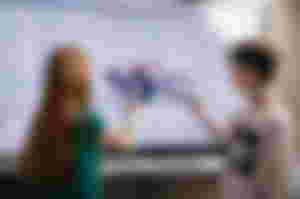 There is no gainsaying the fact that people or rather workers have to imbibe the newest form of attitude to work which is work from home. That's a term that has come to stay in the process of work in every sector of an economy.
Nonetheless, there are tea hear who was greatly affected during the lockdown. Teachers working with the private schools were never considered pay when schools were shut down sake of the raving covid-19 virus. This calls for critical attention to job security for private school teachers. Among others, this is one of the many reasons why teaching, especially in Africa is not taken seriously. The profession is not lucrative and majorly graduates who have not been employable in their fields of study find their way to teach as a final resort.
Professionalism is another thing that has endangered the teaching profession. A teacher must be trained. This is the essence for which learning can be impactful, considering that teachers don't just talk in class, other qualities are involved in the teaching profession. A qualified teacher is a counselor. He/she is loco-parentis to the learner. A foster kind of parent to all learners on their care.
Governments of nations should begin to solve socio-economic problems by catering to teachers. The bedrock of any nation that wants to break the jinx of underdevelopment, poverty, and other social problems must consider the welfare of its teachers.
Build the teacher, build the nation.
A hungry teacher is an angry teacher. Many people have a passion for the job. Unfortunately, the salary arrangement for teachers in most developing nations is terrible. The reason why an average learner in school would not want to be a teacher when he or she grows up. This is so because they have first-hand information on how their teachers are maintained by their employers, either the government or private individuals.
To make matter worse, some laws are not favorable to the teachers while on the field. One of such is the Child Rights Act. It is causing an alarming rate of indiscipline among children in developing nations like Nigeria. The government should rather institute laws from our experience as a nation and not imbibing western culture in a society that has not put in place what the western world already had. This is how teachers suffer while in the field. The expected result from being an active teacher which is primarily to produce academically independent learners is no more yielding because most learners are leaning on those laws to misbehave.