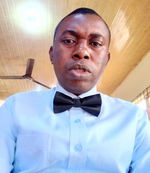 A dejected student lament to a gang of bullies in his class who would go any length to frustrate anyone who dares look them in the eyes and would not support whatever decision they posited.
Mr. Mark, their Mathematics teacher had scolded them for not doing their homework. And more homework was added to the initial one they refuse to attempt.
Nelson and his family had come to the United States to seek asylum in America. Their country had been torn apart by war with a lot of children dead or displaced. Nelson could think of no other option than to be in his best behaviour as a refugee so that he wouldn't worsen the already bad state his family had already found themselves.
The biggest of all the bullies in the class, Myke had brought a huge volume of gum and requested that Nelson rubs it in the teacher's chair. He was threatened and bullies but he didn't give in to their desire.
One day, at the school assembling point, he was asked to share his experience as a new student of Harley High School. The difference in system from where he came from and Ohio in America. His mother had told him to say his mind and never be intimidated.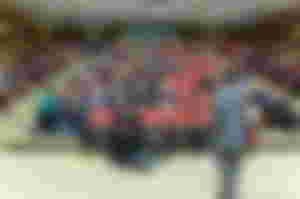 Image source
As he mounted the podium, his mind flashed back to the time when he had to starve, forgetting he belly and only run for safety.
Children all over the world are going through many challenges. They live on barely two square meals per day. House in slumps with little or no social amenities. They sometimes do what adult would do to put food on the table. Its was so bad.
The reason when I can came here. I couldn't do it. I just can't do it. Because I know it's a rare privilege to enjoy all that is available here. Children are safe here. The government cares for you all. With good schools, quality teachers and materials to learn. It can't be better than this
When Nelson was done delivering his speech, he decided to take a walk down the podium. Everyone in the hall, with a standing ovation, rose up and applauded him for that great speech.
Myke walked to him with uncontrollable tears dripping on his cheeks, he hugged Nelson and promised to be a good boy forthwith.
Other students raised their hands to give him a high five. He did justice to that speech.
The greatest of all speeches is the one from the heart when all events, thoughts and memories are registered.
Image source
Harley High went from being a regional champ in the basket ball competition to a national champ. Nelson and Myke we're their messiah as the played pivot roles to bring the trophy home. It was a grand welcome after the tourney.
Nelson and his family got a permanent resident permit afterwards.
Summary
People go through a lot in their home countries in the less developed nations, even in developing nations and nations torn by war and other crises.
They ought be condemned. After all, humans all the same everywhere. They rather should be supported and encouraged in all sphere of life.
Financial, material and emotional supports will be good to make them feel loved. They shouldn't be made to go through another moment of pain and trauma.