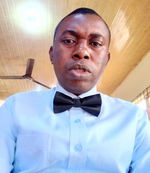 |November 2021.|
Greetings everyone.
Today, I had to rest since our new school curriculum has changed the midterm holiday from the usual two days to one week. It wasn't a dull moment as I had enough time to stay online all day long engaging with other users on the different platforms I belong. In one of my chats today, I stumbled on a discussion where the issue of money held sway. Since I wasn't invited, I took the observer seat and followed the argument closely.
Money is the reason we engage in the different activities of life. The reason we want to work or go to school or even blog. Money is a powerful tool that has polarized the world into class. A class of people who own and do not own money. The resultant effect of human engagement in search of money or more money gives birth to this saying.
Money is the root of all evils.
You will agree with me that most times when you see people talk about progress and achievement, they simply are talking about his to make money.
On the contrary, I wi like to bring to you the ways you must not take in making money.
Do not go into a marriage because of money. We should let it be known that money or wealth is not sexually transmitted. Anyone who goes into a marriage because of financial freedom will come out of it in a financial mess. You probably have heard some parents asking their sons or daughters to marry from a particular family to save them from the claws of poverty. May I inform you that poverty is a mindset, until you set yourself free from it, one may still be under its bondage. So, never marry out of the need to acquire wealth from an already made individual. You rather should design what to do to make your money. Wealth is not designed only for a class of people but for those who can find the need to make it.
Many people have gone bankrupt because they trusted in breaking the jinx of poverty by playing the lottery. Gambling generally is a very dangerous route to making wealth. Jack Whittaker, won $314million in gambling. I hear some say that is way too much to never go broke. But you know what, Jack went broke despite such a big win. Truth is that any money you do not work for, you tend ro spend without caution. We only know of Whittaker's misfortune, various unpopular broke people lost their fortune to gambling or lottery.
Money is spirit. Now, I may not need to convince you about that. Money speaks, it has a voice. When you have possession of money and you do not care for it, it walks away.
It's good to have wealthy parents but waiting for a share of their wealth to break even may be dangerous. A lot of kids from rich backgrounds do not know how the family wealth came about and as such may live the will to manage it when it is handed to them. A typical example from my local parlance is the very famous Nigerian billionaire, Late Chief M.K.O Abiola. After his demise, his first son was handed over a very fat bank account. Because of the volume of wealth or inheritance in his possession, he had to travel to South Africa to study money management, yet all that wealth has gone down the drain. Every man, no matter the clime should work assiduously to make his wealth.
I beg to say that this is the easiest way to make money nowadays all over the world. People get involved in scamming schemes, politics, stealing, embezzlement and all that not to make money. I once read about a Paraguayan president who left office and still went back to his farmhouse. He did not take even a spoon from the government coffers as his possession. That is what leadership is about. It is about service and not personal aggrandizement. If you are working or hustling as some guys would say, keep doing what it legit, and enjoy your movement. Those guys who are busy saying education is a scam today will them out to be the corporate beggars tomorrow.
This is the reason why politicians can never make it to the Forbes list of wealthy people. Their wealth is majorly stolen from taxpayers' wealth.
There are many ventures to make money and not be involved in crimes. Those ventures should be explored. Need I say a man cannot exhaust the legal money-making ventures there is?
Do not concede to defeat. Do not compromise your effort. You will be proud of the steps you took to make legal money. Your peace will be untampered. Just be real and know that not all money is money.