What Happened To Bitcoin City And The $1 Billion Bitcoin Bond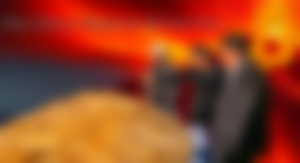 When the money flows halt, even the most loyal advocates of a firm will stop promoting it, and when profit turns to loss, even the most loyal investors move on to something else.
Fireworks are fascinating and may bring a positive mood for a while, but what remains is actions.
Nayib Bukele was Bitcoin's firework, but he can also become Bitcoin's scapegoat when the mob of BTC maximalists decides he doesn't fit their agenda.
El Salvador's president announced Bitcoin City in 2021 and presented plans for a monumental project. Supposedly state-owned mining facilities would be mining Bitcoin and make the city self-sustainable.
Furthermore, an alleged billion-dollar bond would support the construction of this project and vastly profit investors.
Nothing as such came to fruition, and it seems there was no exact plan for El Salvador to build this Bitcoin-themed volcano city.
Here's why.
The decision to back down from Bitcoin City was a no-brainer for Bukele since it would take more than just one billion to begin work on a project of that scale.
Such a colossal construction would demand funding, and nobody was interested to undertake such a risk.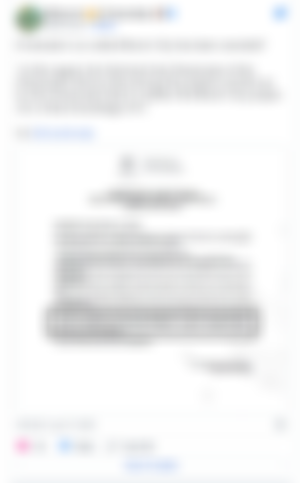 "In this regard, the Technical Sub-Directorate of this Directorate informs that among the projects carried out by this Directorate there is neither the Bitcoin City project nor is there knowledge of it."
The obscure plan was based on the assumption that El Salvador would locate funding using a bond Bukele's government was planning to offer investors.
A one Billion dollar bond deal that Blockstream's former executive Samson Mow supposedly marketed in 2021, although it never materialized.
On March 2022, El Salvador's Financial Minister Alejandro Zelaya announced the postponement of the bond, stating a lack of interest and various other factors.
What conditions were attached to this One Billion Dollar bond?
Of that amount, $500 million will be used to help construct needed energy and bitcoin mining infrastructure and $500 million to buy even more bitcoin.

Source: Coindesk
Deep questions surface about the validity of the claims by Blockstream's former executive Samson Mow, Bukele, and the rest counterparts.
It appears it was all a publicity stunt.
Probably the deal failed because even Bukele could not gamble Salvadorans' money away.
Here is Samson Mow's masterplan:
Samson Mow, Blockstream's chief strategy officer, told the audience that the $1 billion in tokenized bonds will be 10-year and U.S.-dollar denominated and pay 6.5% initially.

Following a lock-up period of five years, El Salvador will start to sell its cryptocurrency holdings and pay an added dividend to bond holders, Mow said.

By the time 10 years have elapsed the annual percentage yield will be 146%, Mow said…

Source: Coindesk
So, Samson Mow was planning to sell a One Billion Bond with a 146% annual yield, far outpacing any other legitimate financial instrument.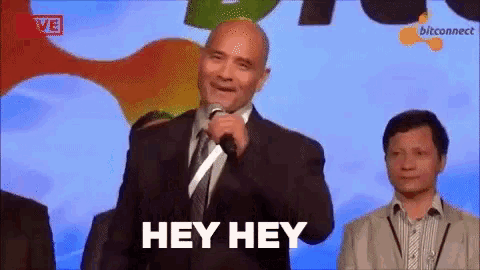 146% compound interest! That is Ponzi territory.
146% annual yield resembles the economic model Bitconnect presented in 2017 and Charles Ponzi in the 1920s.
Bukele knows all the above. You can't be a head of a state if you don't recognize financial threats that direct investors' money into the void.
We have seen a few similar financial plans collapse, and they were paying much lower interest rates than the 146% compound Samson Mow advertised.
Every house of cards collapses in the end.
It may take a few months (Bitconnect, Plus Token), a few years (OneCoin, The Toyota Corporation, or even decades (Bernie Madoff).
Yet, as we read more from the supposed billion-dollar deal between Blockstream and El Salvador's government, we discover more characteristics about the people that lead the Bitcoin narrative.
By the time 10 years have elapsed the annual percentage yield will be 146%, Mow said, based on Blockstream models predicting the price of bitcoin will have hit $1 million within the next five years.
This occurred in November 2021, with Bitcoin at an all-time high price (ATH: $69,000).
Today the price of Bitcoin stands at 50% lower ($29,000) and even went down to $15,000 (75% from ATH).
It's a lot to swallow, but let's try to make this clear:
Samson Mow pushed the One Billion dollar bond deal based on the assumption that Bitcoin would reach $1,000,000 by 2026. A price that Blockstream's models suggested!
We have never seen or heard of Blockstream models regarding Bitcoin's price before, so we can only assume that (as with several more things about Blockstream) these models are confidential and only a few selected individuals can access them.
Once again, these promotional practices remind us of the guaranteed high returns Ponzi scheme salesmen offer to unaware (and financially uneducated) investors.
Probably the worst part of the billion-dollar bond was the Bitfinex liaison, as the Tether/Bitfinex team was planning to facilitate the deal by processing the bond.
Dealing with disreputable organizations is never a wise choice for a head of a state, and Bukele realized it quickly, fulfilled the rest of his commitments, and slowly reduced his Bitcoin-related PR, although he might be back at it, according to circumstances.
Build a city under a volcano? What can ever go wrong?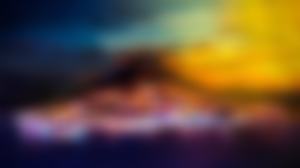 (On Twitter (Fake News))
El Salvador can not bring to fruition the construction of a new city with just a single $1 Billion bond and BTC-mining backing it. It would take infrastructure and investment worth dozens of billions of dollars.
In November 2021, Mow was selling snake oil to Bukele.
The El Salvador firework didn't work as many Bitcoin analysts expected, although it worked perfectly for the top Bitcoin whales to find much-needed liquidity (demand) and sell BTC while retail supported the price above $40,000.
In 2023, Bukele removed the laser eyes from Twitter, stopped buying Bitcoin, and stopped advocating for Bitcoin in social media.
Bukele will completely abandon Bitcoin if it doesn't offer more value. He's already gained enough notoriety and performed diligent duties for the maximalist's agenda.
Yet, as the stakes increased, perhaps it was Samson Mow that backed down from the deal after re-negotiations applied.

Cover image on Pixabay by JuliusH, and Twitter
Material in this article (images, logos, etc.) are used for research, and educational purposes and fall under the guidelines of fair use. No copyright infringement intended. If you are, or represent, the copyright owner of images used in this article, and have an issue with the use of said material, please notify me.
Originally published on Medium
● read.cash ● noise.cash ● noise.app ● Medium ● Medium ● Hive ● Steemit ●Vocal ● Minds ● Publish0x ● Twitter ● CashRain ● Me.dm
Don't forget to Subscribe and Like if you enjoyed this article!