The SEC Sues Binance, Asks Court To Freeze Assets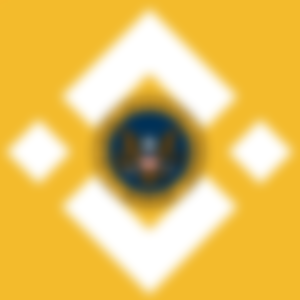 The nightmare begins for Binance and its founder Changpeng Zhao.
The SEC filed a lawsuit with 13 charges against Changpeng Zhao (CZ_binance) and Binance Exchange after a lengthy investigation, charging them with several offenses.
Binance and Zhao are accused of securities violations, fraud, market manipulation, and other irregularities.
Furthermore, the lawsuit proceeds to label several Binance-listed tokens as securities, including Solana, Algorand, Polygon, and Matic.
The SEC directly connects with Zhao several entities around Binance and accuses the exchange of transferring customers' funds between these entities while executing cash injections on the trading platform and several other irregular and illicit practices.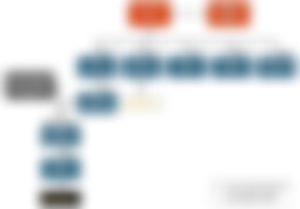 The connected companies controlled by Zhao include:
CPZ Holdings Limited

Binance Holdings Limited

Sigma Chain AG

Merit Peak Limited

Coinmarketcap

BAM Management Company Limited

Binance

Other Zhao-Owned Entities
The SEC charges BAM Trading and Binance of offering unregistered sales of BNB and BUSD, and names Zhao as the person in control of all the companies.
Binance and BAM Trading with operating unregistered national securities exchanges, broker-dealers, and clearing agencies;

Binance and BAM Trading with the unregistered offer and sale of Binance's own crypto assets, including a so-called exchange token, BNB, a so-called stablecoin, Binance USD (BUSD), certain crypto-lending products, and a staking-as-a-service program; and

Zhao as a control person for Binance's and BAM Trading's operation of unregistered national securities exchanges, broker-dealers, and clearing agencies.
In the lawsuit we discover that the SEC is indicting Binance of committing fraud and other unlawful activities:
"BAM TRADING AND BAM MANAGEMENT ENGAGED IN ACTS AND PRACTICES THAT OPERATED AS A FRAUD AND DECEIT UPON, AND MADE FALSE AND MISLEADING STATEMENTS TO, INVESTORS "
The SEC builds its case mainly by targeting the sales of securities from the two exchanges Binance and Binance US:
Defendants have unlawfully solicited U.S. investors to buy, sell, and trade crypto
asset securities through unregistered trading platforms available online at Binance.com ("Binance.com Platform") and Binance.US ("Binance.US Platform") (collectively, "Binance Platforms").
However, more accusations emerge and the lawsuit also labels several popular cryptocurrencies as securities:
ASSETS THAT WERE OFFERED AND SOLD AS SECURITIES:

BNB, BUSD, SOL, ADA, MATIC, FIL, ATOM, SAND, MANA, ALGO, AXS, and COTI (collectively, the "Crypto Asset Securities").

The Binance Platforms have made available for trading crypto assets that have been the subject of prior SEC enforcement actions based upon their status as crypto asset securities, including but not limited to AMP, REP, UST, and TRX (the token associated with the Tron network).
We should focus on an important detail that signifies the magnitude of this lawsuit and the effect it can have on one of the top financial organizations in crypto, and its customers:

The SEC asks the court to proceed with:
Freezing assets of the Binance exchange and connected entities

Order Verified Accounting (audit)

Allow Repatriation of Binance Assets
With his initial response, CZ seems he didn't fully grasp the magnitude of the SEC charges.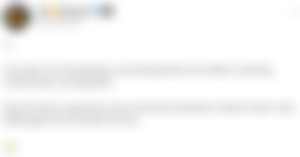 Some analysts suggested that the number 4. CZ used symbolizes FUD which is the usual response of Changpeng Zhao whenever accusations emerge against Binance.
Afterward, CZ initiated social media PR, with a series of retweets containing favorable Binance comments.
Binance immediately issued an announcement stating its disappointment with the events.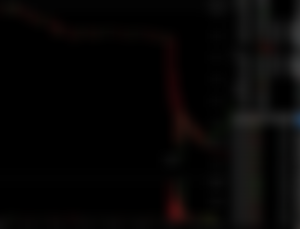 $BNB is down approximately 10%, although perhaps we should expect further decline for the exchange and BSC blockchain native token since investors realize the extent of this case against Binance.
Besides the Binance token ($BNB), the rest of the market also followed and recorded losses at an 8% average (excluding stablecoins).
We have not discovered the exact magnitude of this lawsuit yet, but when the SEC targets one of the top financial establishments in crypto, optimism is a luxury.
If the situation is not as bad as it seems, the SEC will probably impose a fine, as it ensued with several other tokens and crypto entities (EOS, Odysee, Tron and Justin Sun, Ripple).
However, the lawsuit also mentions freezing of funds, allocation of auditors, and several other demands.
We do not know a lot about Binance's finances. If the company uses similar creative accounting as FTX did, questions regarding the viability of the exchange will emerge.
An independent audit arranged by a court will definitely shed light. Still, this case will probably take a long time to conclude.
We will monitor the situation and present news and details of the case in the following days.

Cover Picture on Pixabay (SEC's logo public domain)
Links:
● read.cash ● noise.app ● Medium● Hive ● Vocal ● Twitter ● CashRain ● Me.dm
Don't forget to Subscribe and Like if you enjoyed this article!