Ripple's "Liquidity Hub" To Focus On Enterprise Adoption of Crypto
Ripple released a new enterprise solution bridging traditional finance with its successor, cryptocurrency.
Liquidity Hub provides enterprise-level crypto liquidity as Ripple expects the transition to decentralized economic activities will increase rapidly throughout the decade.
The lack of regulatory clarity pushed ripple to exclude XRP from the new platform since the long-running court case with the SEC discourages adoption of XRP in the US.
Liquidity Hub is an institutional crypto-based product servicing the needs of US-based corporations and institutions.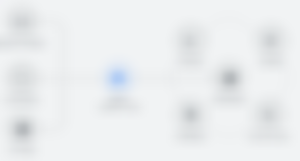 Ripple selected (the usual) four cryptocurrencies systemic banks and financial institutions include in their cryptocurrency investment options:
Bitcoin (BTC)

Bitcoin Cash (BCH)

Ethereum (ETH)

Litecoin (LTC)
(examples: PayPal, JPMorgan, Interactive Brokers, SBI Japan, U.S. Bank, Bancolobia, AMC Theaters, TAG Heuer, Gucci, and more)
Usually, institutions, corporations, and businesses select these four time-tested cryptocurrencies (and often XRP) when venturing into the Cryptoverse.
Ripple acknowledges the situation, and until it settles the legal battle with the SEC, it will not incorporate XRP with Liquidity Hub.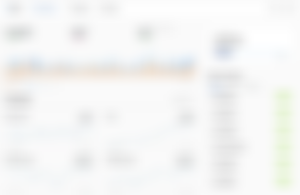 With this new platform, Ripple facilitates the cryptocurrency needs of enterprises and institutions by offering:
Optimized pricing and crypto liquidity

A global network of pay-out rails

Liquidity venues and access to capital

Enterprise-level trading and managing dashboard
Nonetheless, cryptocurrency requires regulatory clarity to reach its maximum potential.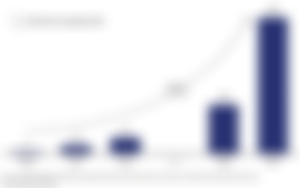 As crypto achieves significant adoption, institutions are growing confident in the transition to digital and decentralized money.
The cryptocurrency market offers diversity and competitiveness, ensuring innovation will keep flourishing to evolve finance into a more decentralized and automated territory.
Institutions, corporations and financial services and platforms, will usually focus on these four brands while exploring cryptocurrency:
Bitcoin (BTC), Bitcoin Cash (BCH), Ethereum (ETH), and Litecoin (LTC).
They present secure and established blockchain networks with decentralized procedures and no team or person controlling the network.
In addition, finance is in consensus that these four cryptocurrencies (BTC, BCH, LTC, and ETH) are commodities (not securities). Commodities provide the flexibility to reshape investing strategies, particularly during periods of high inflation. Regulatory clarity and transparency will lift doubts and allow financial technologies to shine.
Censorship resistance is where the importance of decentralized blockchains starts. Severely restricting innovation with punitive regulation to sustain the same authoritarian finance for another century is not an option.
Is it sensible to limit cryptocurrency as an alternative and retard the modernization of decentralized financial solutions? Our economy is based on choice, and our future depends on innovation. Regulators should recognize that the current regulatory indecision delays a most promising future.
Smart contracts, NFTs, DeFi, and tokenization will become the norm in the new digital revolution that begins today with the development of infrastructure for the Metaverse by governments and tech giants.
Today, we have to shape the foundations of finance for the next 50 years. In this sense, regulatory clarity that stimulates innovation will bolster a massive economic boost for years to come.

Cover Picture (background) on Pixabay: link
Images, and material in this article are used for research, and educational purposes and fall under the guidelines of fair use. No copyright infringement intended. If you are, or represent, the copyright owner of images used in this article, and have an issue with the use of said material, please notify me.
● read.cash ● noise.cash ● noise.app ● Medium ● Medium ● Hive ● Steemit ●Vocal ● Minds ● Publish0x ● Twitter ● CashRain ● Me.dm
Originally Published at Hive
Don't forget to Subscribe and Like if you enjoyed this article!