Overview Of Writing Platforms For November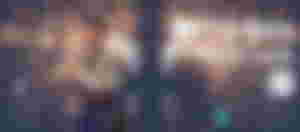 In all my reports for almost two years, I've acknowledged that high rewards would probably not last.
Currently I hold more than double of the Bitcoin Cash donations I received from read.cash, Marc De Mesel and the rest contributors.
I feel these rewards were entrusted to me by people that love Bitcoin Cash, and do their best to make it succeed, so I try not to fail them. Moreover, I promote with sincerity Bitcoin Cash, therefore, I have to put my own money where my mouth is.
So, I kept accumulating and using Bitcoin Cash on every opportunity all this time.
Surely my followers know all of these, but there's always a few that despised me since that time I spoiled their plans with the Satoshi pyramid scam which would have caused irreversible damage to Bitcoin Cash.
However, I found huge support from the Bitcoin Cash community and I'm always thankful for it. My personal goals align with the success of Bitcoin Cash as permissionless P2P Electronic Cash. If we succeed in this, then Bitcoin Cash will also be a great investment.
Of course, we shouldn't expect streets paved with gold and perhaps a few minor disturbances should be handled with professionalism.
Communication skills sometimes are a personality trait, but they can also be learned.

For November, I published 32 articles in 31 days on read.cash and Medium: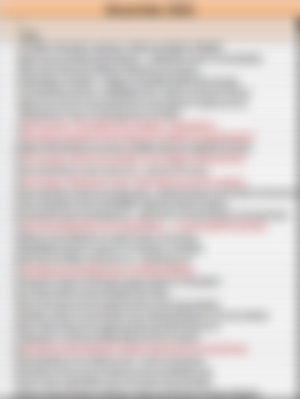 A different report as I will stop focusing on the rewards part, although read.cash was again the top website in these terms.
November summarizes 2022, which was my worst year in crypto ever. Not even 2018 was this brutal.
The Approach of Announcing Rewards Didn't Work Well
Last month's rewards were not great, yet, we all know that internet opportunities come and go. 
A few months of inadequate income should not discourage writers. The average matters. Although, the average dropped significantly as well.
I didn't write a report for a while, as I now feel this was the wrong approach. With monthly reports, I was trying to attract a few Medium content creators, but instead, mostly speculators joined, seeking easy money. That wasn't my purpose, but it's just how a part of the world thinks.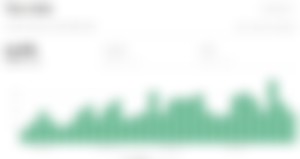 On Medium, my views started increasing, and I published a few new articles with vast potential.
The views don't matter on Medium for payments. What matters is the time paid subscribers spend on reading our articles.
My monthly stats are below average, but still, already double since last month, which was a period of inactivity.
Audience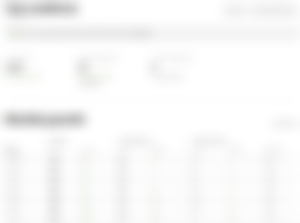 My second Medium account (Ex Cathedra), which had a decent start before joining the partnership program, although it is still a puzzle if I can succeed with this
Medium stats for Ex Cathedra: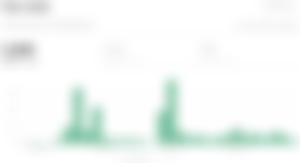 Ex Cathedra is my new (second) Medium profile, and after almost one month, I reached the 100 followers required to apply for the Medium partner's program.
Yes, Medium allows multiple profiles, as writers might want to explore various niches.
I have to admit I did follow-for-follow here, which is not forbidden by Medium, but not the best practice for developing a genuine follower base. 
It is a fake follower-for-follower deal assisting Medium users to reach 100 followers, which is the lower limit to get accepted into the Medium partnership and begin monetization of content. 
Reading time from Medium subscribers was decent, thus I had to accept that growing to one hundred followers would cost me months before meeting the criteria of a partnership.
It was difficult to finish all those lengthy articles analyzing events and exploring details in depth. It takes days to research and bring forth the core details and events.
YouTubers will often make mistakes that lead to wrong assumptions.
Views and reading time weren't bad, so it gives me hope it could become a second Medium stream of income. Note that some writers have even more Medium accounts in various niches.
After coming back in September, I had enough free time and thought it would not be that bad, at least for Medium. Well, I was wrong.
Medium has reduced payouts. At least in my case, I can't tell about other writers there, as there's limited transparency in this data.
While I had calculated payments at $4 per reading hour of a Medium member, it seems this amount is now down to a mere $1 / hour. That's 75% lower, and it will render Medium ineffective for most writers.

To make things worse, a series of scam websites are stealing my work (and others) and publishing it under fake pen names trying to make it seem like it's their own work.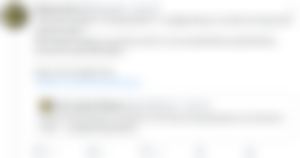 Moreover, these sites also steal SEO exposure from my work as they get ranked at the top of Google search results.
Here is an account that was following me on Medium with the intent to steal any content it could use for a scam website called Block Publisher.

Warning. If this account follows you on any social media or Medium, you should block it ASAP. 
This is one of the accounts of the content thief. Probably he has more than just that one.

I donated most of the BCH I received (in November) in crowdfunding (flipstarter) and tips on various platforms (read.cash, noise.app, CashRain).
Nowadays, rewards are low, still, no other platform pays $100 but read.cash. Medium comes next, yet the payment structure on Medium is different.
The issue of content plagiarism should worry every content creator, especially those of us that are not established as big names in mainstream platforms like Medium, as we are easy targets for these content thieves.
The top-paid writers on Medium will soon face difficult times as the looming recession will hit them significantly. They haven't realized it yet, but they will in the following months.
Competition is increasing, but opportunities are now scarce.
Differentiating from the mainstream is one of the keys that might unlock the gate of potential and increase our odds of success in online writing.

Cover Image by on Pixabay
Content published in this article is used for research and educational purposes and falls within the guidelines of fair use. No copyright infringement intended. If you are, or represent, the copyright owner of images used in this article, and have an issue with the use of said material, please notify me.
● read.cash ● noise.cash ● noise.app ● Medium ● Hive ● Steemit  ●Vocal 
● Minds ● Publish0x ● Twitter 
Also, visit my second Medium profile: Ex Cathedra and delve into the unknown!
Don't forget to Subscribe and Like if you enjoyed this article!