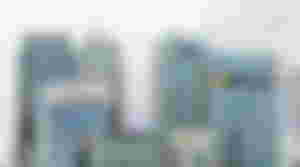 A purely peer-to-peer version of electronic cash would allow online payments to be sent directly from one party to another without going through a financial institution.

- The Whitepaper, Satoshi Nakamoto (Bitcoin.com)
I noticed lately a shift of interest and narratives concerning the path BTC is taking, and the usual suspects, the BTC influencers going into reverse. It started with Jack Dorsey, that self-positioned himself as someone whose opinion matters in the Cryptocurrency community.
BTC maximalists are once again making a u-turn with their narrative and trying to push Bitcoin (BTC) as a payment method again.
Except for the fact this tactic is wrong, since BTC will never succeed as a payments method, it also creates fundamental confusion to the core of its investors.
Maybe the BTC maximalists now understand the world didn't care for an asset that had a vague narrative of taking over gold.
What we demanded from a digital currency was instant and feeless transactions in an uncensorable and immutable environment.
Although, the payments method BTC is currently developing (Lightning Network) seems to be completely against everything Bitcoin was created to fight.
Bitcoin was a revolution that was cutting out banks and governments from the payments equation. This revolution still exists today, but not with the path BTC is taking.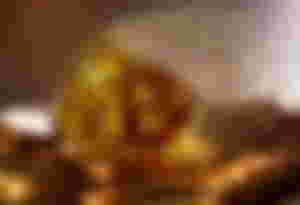 Image from Pixabay
It is two things BTC maximalists have achieved:
Delaying adoption and stalling innovation by misleading the public

Support for the financial establishment by increasing censorship and reducing financial freedom.
Permissionless? Gone.
Uncensorable? Gone.
With BTC you can't send money to anyone in the world, any time you want because:
i) The blockchain fees will not allow you to
ii) To avoid fees, you use layer-2 networks
iii) You will have to use custodial and centralized wallets running on top of layer-2 BTC networks (LN, Liquid, etc) once again to avoid fees of opening and closing layer-2 channels.
This way, Bitcoin, instead of cutting the middle-man, it becomes just another third party in the traditional financial system.
Any consumer with the slightest financial knowledge would prefer the convenience of the banking payments network instead of having to deal with a complex, inflexible, and equally centralized network.

This used to be the central thesis coming from the BTC side. Since 2013, the scaling debate started and ended with the Blockstream side winning the argument and effectively hijacking the Bitcoin brand name.
Since then, the narrative has shifted for Bitcoin becoming "digital gold" and focusing on the wealth of Wall Street.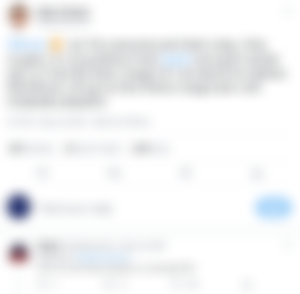 BTC didn't scale on-chain, while Bitcoin Cash offers today an extremely efficient network sacrificing nothing in the process. Bitcoin Cash just developed while BTC was stagnating.
While Bitcoin Cash clearly explains the actual issues and how the BCH chain proceeded with scaling, the BTC notorious media are using Goebbels' tactics to hide the failures of Bitcoin Core.
These lies, though, don't work anymore. The Bitcoin Cash ecosystem with platforms like Noise Cash, and hundreds of thousands of users, has proven to the Cryptocurrency community how Bitcoin Cash is scaling on-chain and keeps increasing its user base.
There are no custodial wallets, no KYC, no censorship of transactions, but immutability, decentralization, and financial freedom.
Bitcoin Cash represents everything Bitcoin stands for. Financial Freedom.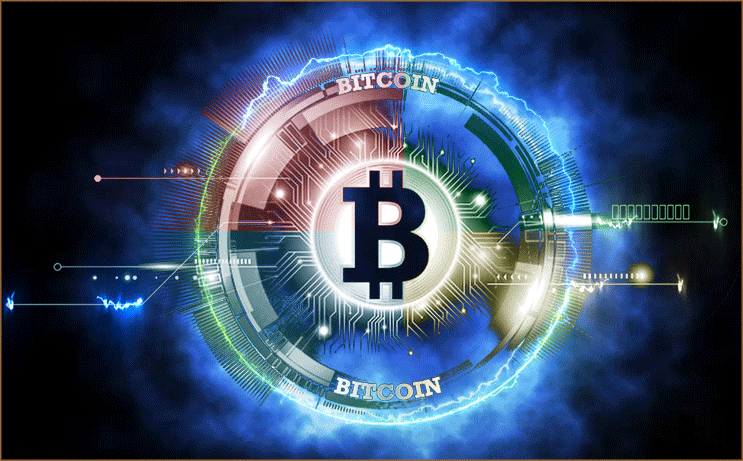 Source of image: Pinterest
The BTC narratives can rapidly change and we observe lately some kind of promotional activity in the crypto media for BTC becoming (again) a method of payments.
BTC will try to achieve this using the Lightning Network with third parties, with the top one being Strike. This is the custodial payments option to use the Bitcoin Lightning Network. The rest of LN wallets don't seem to help the cause of BTC as a payments method either.
The blockchain fees will always haunt BTC since opening or closing LN channels require on-chain transactions.
In case someone wants to use the Lightning Network during times of network congestion, the advice from BTC users is to wait for miners' fees to go lower. It may take months before fees are at an acceptable level again and this will also mean that nobody is transacting on-chain.
How can you use BTC with the Lightning Network without having to pay outrageous fees during times of congestion? How can you top up an LN wallet without having to pay $50-$100 fees?
You could use custodial lightning wallets or strike. 
Source: Reddit
People tend to think they have to be non-custodial all the way but like you said, what's the point in paying a 10$ fee to create a 50$ payment channel.
Source: Reddit
This is how BTC maxis view payments networks and financial freedom. They don't plan to replace the traditional banking system with something better, but with a more complex and inefficient process.
This is also why BTC will completely fail as a payments method with second layers and custodial services.
It is well known that cutting out third parties and removing the middleman increases efficiency and reduces cost. They got it all wrong and try to convince us we need KYC and regulations and we need the banks and the financial centralization. Michael Saylor is on a campaign to convince everyone about the merits of applying KYC and custodial mechanisms in cryptocurrency.
BTC Core has completely lost its purpose with such a reversal in its narrative.
Nobody seriously believed BTC will become digital gold, and once the narrative started having a lesser appeal to investors, they switched again back to payments and back with the Lightning Network narrative.
You can use a credit card to buy BTC through a custodial wallet that will probably also require KYC and then use this custodial wallet to transact with BTC inside the Lightning Network.
How many extra steps does this option require and why will anyone not use the credit/debit card instead of BTC Lightning?
Buying with a bank card:
1) Call your bank or use e-banking to ask for one. In a couple of days, it will be delivered to your door. Even bank cards are an obsolete system today since all banks offer now mobile wallets with contactless technology integrated.
2) Use your card or your mobile bank wallet for payments.
Bank fees are zero for the consumer for 99% of transactions.

Transactions are instant.

The payment is not direct; the bank usually deposits the money the following day.

Merchants pay for the Visa/Mastercard/AMEX fees
To use the Lightning Network without having to open and close channels and wait for a moment of low blockchain fees to do that, you will require all the above steps first. Since the custodial services are based on the option that users will buy Bitcoin LN using their debit/credit cards.
Bitcoin (BTC) with the Lightning Network becomes the middleman it was supposed to be cutting out.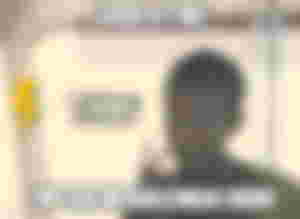 The Bitcoin Lightning Network is just a third party inside the banking network system.
BTC with the Lightning Network becomes nothing else but a pointless third party, another middleman in the transactions equation. It requires custodial wallets to work properly (cheap and fast) and creates an additional step in the payments process that nobody will ever select to use, since it doesn't even offer any of the unique Bitcoin features.
Using the Lightning Network doesn't offer independence from banks. It just replaces banks with other centralized financial entities.
Bitcoin Cash is the way out of all of this absurdity. We don't expect maximalists to change their mind and stop censoring and lying on the BTC-infested media, but we expect the BCH user base to keep increasing.
Second-layers are important for further financial developments, but only when the main chain works properly. Creating a second layer on a problematic first layer will not solve the fundamental scaling issues or the stagnation of development.

Backpage
---
Images:
Lead Image From: Pexels, by Expect Best
---
Support Bitworkerss!
Offer your services and find employers!

---
Follow me on:
● ReadCash ● NoiseCash  ● Medium ● Hive ● Steemit   ●Vocal ● Minds