Bitcoin Cash Independence Day Celebrations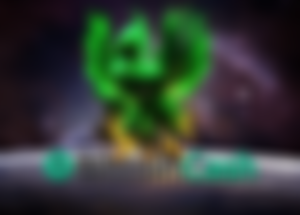 On August 1st, we celebrate the hard fork that upgraded the blocksize to 8MB (today 32MB) and recovered the lost disruptive force of Bitcoin, which is now maintained its updated version: Bitcoin Cash.
Previously we explained how the name "Bitcoin Cash" was born and what it signifies to the Bitcoin community that chose to see Bitcoin scale (as Satoshi intended) and achieve global adoption as Peer-to-Peer Electronic Cash.
The festivities begin as Bitcoin Cash marks its sixth year of Independence.

For this special occasion, I created a video for YouTube that premieres on July 31st, 2023, at 15:00 UTC.
Subscribe to my YouTube channel, like, and turn notifications on! I plan to create more (and better) cryptocurrency-related content.

Furthermore, follow the live celebratory discussion on Satoshi's Angels YouTube channel with Jeremy (The Bitcoin Cash Podcast) and Alex (MiniSatoshi), on August 1st:
Bitcoin Cash is rising, with CashTokens, and a non-custodial, borderless, censorship-resistant Peer-to-Peer Economy.
Robust, decentralized, with low fees and instant transactions, the PoW Bitcoin Cash blockchain outperforms in all metrics.
There will be giveaways of Bitcoin Cash during the Satoshi's Angels live stream, so get ready to rumble!
During the Satoshi's Angels live stream, BCH giveaways may take place, so get a Bitcoin Cash wallet and be ready.
All Bitcoin Cash wallets are non-custodial, offering self-custody of the funds by providing the secret phrase (private keys) and enabling financial self-sovereignty to the individual.
Your keys, your money.
No trusted third parties, no intermediaries.
Jeremy and Alex will also expand into CashTokens, the new Bitcoin Cash upgrade that enables true decentralized financial services.
Follow Bitcoin Cash as a path to financial freedom.
Cover on Pixabay (background)
Subscribe to my YouTube channel: @panteraCrypto
● read.cash ● noise.app ● Medium
● LinkedIn ● Twitter ● Cashrain
● Me.dm ● YouTube
Donations (BCH):
Don't forget to Subscribe and Like if you enjoyed this article!