At their most fundamental level,every single Crypto wallet on the face of the planet must be able to perform two functions.
Number 1
It must have an address,a public key that may be distributed to any body.This public key allows the user,or anybody else who's permitted access to it.,to send a transaction to the wallet.Typically,but not always,the public key allows any body to view the current account balance.
Number 2
The wallet must have a private key,a special code that produces a unique signature for the user when it's when it is sent through hash tag.The outcome of this private key's application is unique,so incredibly difficult to replicate,that it's analogous to the user writing and endorsing a cheque.And the endorsement is nigh impossible to forage.
As long as these two functions remain unadulterated,the definition is satisfied.In keeping with the cheque analogy,provided the relevant information is present,a Crypto wallet may be as exotic as you 'd like it to be and it can be still be accepted.While the story of the former writing a cheque on the side of a cow may be little more than a fabrication misinterpreted as reality,there are some other examples of people writing legally valid cheque in unconventional formats.Lots of people have cashed in massive cupboard cheques they 've won from lotteries.Others have used napkins,or allegedly,even wooden doors painted with the right information.Just as long as the right data is present and the bank's willing to accept your shenanigans,it's legal tender.On a similar note,a last will and testament can be written on almost anything with virtually any medium.So long as the appropriate information is present,it's legal binding.
In keeping with the them there are plenty of unique ways to make hardware wallets for crypto.Just for the fun of it,I went out of my way to install a bit coin wallet on an old Sandisk MP3 player.I 'd like to clarify that doing so wasn't a herculean effort of programming from the likes of Dan Hackerman,all it required was that the public key and private key were uploaded to the memory of device.So long as the relevant information is present,a wallet's wallet.This was all about today part.Next amazing part I shall upload soon.Thanks for reading.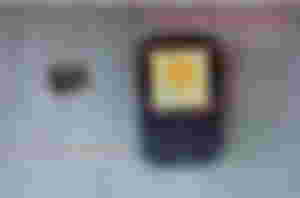 Sponsors of Pakakistani-BCH-Lover