How summer in the Cryptoverse, and while many eyes are focusing only on Bitcoin or Ethereum, Horizen keeps evolving and innovating the world. I will cover the Horizen & Dash collaboration for the first-ever reward marketing blockchain, Morpheus Network integrating Zk-based privacy, the Celsius ZkAudit and my up-to-date ZENvangelis journey

Horizen (ZEN) teams up with Dash (DASH) to create the 1st reward marketing blockchain
The collaboration will create a synergy between the projects and marketing activity will be rewarded with $DASH in a transparent way. This will include data protection and scalability thanks to Zendoo Protocol. The reward marketing amplifier blockchain app will be powered by $DASH rewards and Horizen Labs will support the global adoption of cryptocurrencies by allowing users to earn rewards. 
The unique market2earn system will use Zendo scalability and DASH payment technology. Rob Viglione said that the "partnership with Dash couldn't come at a better time. Zendoo is being utilized in a number of novel ways to launch an application-specific blockchain" and the new product will help towards global crypto implementation in day to day living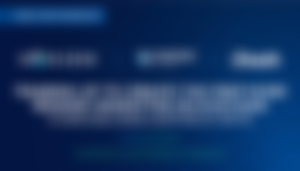 Horizen & Morpheus.Network to provide ZK-based privacy for supply chain
The Horizen and Morpheus Network partnership will enable businesses to track every step in the supply chain process, with the help of the permissionless and decentralized blockchain. The partnership will use Horizen's Zando as a component for the Morpheus platform, providing low operating cost and a step by step tracking for every step of the supply chain.  Morpheus Network middleware platform provides solutions for global supply chain industry and aims to maximize revenue through blockchain, automation and securing sensitive data by untangling complex issues. Their team wants to optimize supply chain operations and help clients maximize revenue while delivering effective, fairer, and more sustainable global trading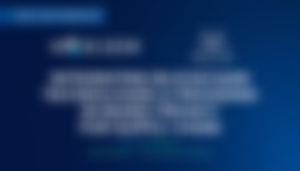 Celsius & Horizen ZkAudit - the 1st fully decentralized and privacy-preserving audit blockchain
The launch of ZkAudit is a huge achievement for the Horizen ecosystem, as the 1st fully decentralized and privacy-preserving audit blockchain, a chain that does not need 3rd party validators. The Horizen Labs creation is a complete complete and integration-ready blockchain that companies can use to increase their transparency while preserving data privacy.  
zkAudit is built to solve the inefficiency and lack of transparency in traditional auditing processes, by validating proof of reserves in near-real-time without revealing identifiable information or relying on third-party validators. The zkAudit  blockchain is equipped with zk-SNARKs, a privacy technology that allows verification without revealing any identifiable information. zk-SNARKs means Zero-Knowledge Succinct Non-Interactive Argument of Knowledge and will change the traditional audits by eliminating the dependencies on centralized entities and empower the community.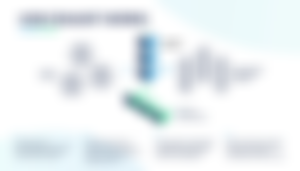 My Zenvangelist Journey
I had a bit over 11 ZEN at the start of the summer, and fractions of ZEN been constantly added from the  Get.ZEN fountain. Having my Horizen journey retweeted and featured on the Sphere wallet was a little moment of glory!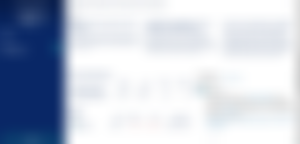 As we speak, my Horizen portfolio grew up to 12.75 $ZEN. The summer is gone now and things are starting to get back to normal ... the new normal! Soon will have more time for writing, for tasks and to spread the word about the Horizen greatness!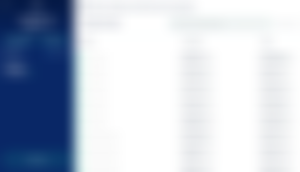 I will never stop stressing people about the importance of blockchain security and how Horizen is the most secure interoperable blockchain ecosystem in the world.  Meanwhile... I am happy to feature on the Zenvangelist page!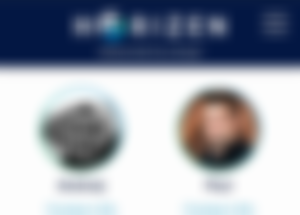 ZEN Library:
The ZENvangelist - The journey begins!
ZENvangelist - Empowering the community through blockchain and Horizen
Horizen (ZEN) 1st halving set for 1st of December
Horizen's launches the new Level-Up Referral Program
Horizen(ZEN) Zendoo sidechain solution is live
Horizen (ZEN) surpassed Bitcoin and Ethereum in number and quality of nodes!
Exploring Horizen (ZEN) potential to become prime cryptocurrency
Residual Income:
Join the CakeDeFi revolution and get $30 worth of DeFiChain (DFI)
Amazon author page: PV Mihalache
Quality Faucets: Free-Litecoin , FreeBitcoin & Stakecube
Tier 4 referral system: Horizen (ZEN) & ZCash from PipeFlare & GlobalHive
FreeCryptos Gang: DASH, TRX, ETH, ADA, BNB, LINK, NEO, BTC & LTC
I earn crypto for reading and writing on Publish0x and ReadCash, watching videos on Lbry.tv and surfing online on Brave Browser and Presearch