PVM Laboratory
I am not Dexter but I have my Laboratory. It's not set in a van like in Breaking Bad, and I am not conducting any experiments, of "cooking" anything weird. I build my Laboratory around Roberto's Periodic Table Elements.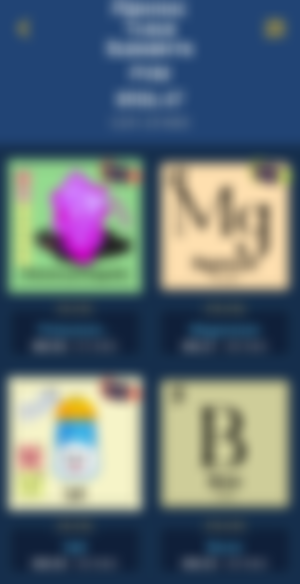 Being such a cool scientist made me be honorific guest for many celebrities and under their guidance I created amazing molecules. If Salt was easy to create, others such as Calcium carbide , Potassium permanganate , Diazomethane , Lithium cobalt oxide , Lithium borohydride were above my Chemistry skills.  Due to some radioactive leaks I don't have any Water or Hydrogen cyanide, and can't find any on the Black Market. Maybe you know a guy who knows a guy?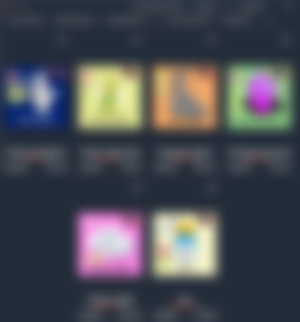 Madame Curie helped me with some experiments, Marggraf showed me some tricks, while Lavoisier and Glauber where my guides for some amazing mixology lessons.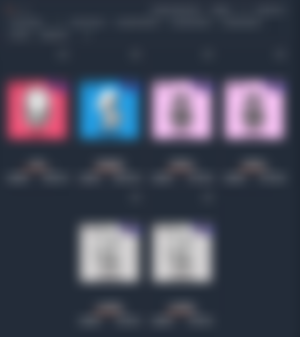 I am with the Periodic Table since day one and I am both proud and happy to have my cupboards and shelves filled with every single element that was released in the world (until now).
#44 Rutherium 
Rutherium is the chemical element recognized by the symbol [Ru] and the atomic number #44.  The polyvalent hard white metal belongs to the platinum group of the Periodic Table and is inert to most other chemicals. It was discovered by Karl Ernst Claus at the Kazan University, in 1844, and named in honor of "Mother Russia". It can be found in platinum ores and the annual production reached nearly 40 tonnes per year, with the majority being directed towards the production of wear-resistant electrical contacts and resistors.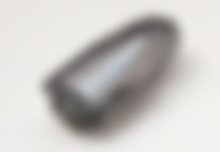 Rutherium is mined in the Ural Mountain, Americas and maybe on Planet Neri. As a fun fact, for smart people probably, the outermost shell has only one electron, not two like the other elements in Group 8. The Titanium resistance to corrosion can be increased by adding small amounts of Rutherium. Are you having fun Sheldon? If Sheldon is not fun ... maybe this Free Rutherium will be!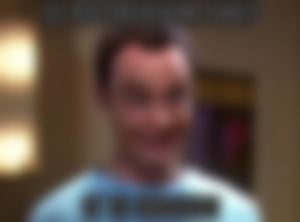 🚨 Rutherium Giveaway 🚨 
Wait a minute ...is this another great giveaway by PVM? Not...really... just hosting it for Roberto so give the man a follow as he fully deserve it for his hard work.
The max supply of Rutherium is 299 pieces. I forced Roberto to stretch the allocation to 250 NFT for the giveaway but as usual some level of support and commitment is required.
Please note that this giveaway runs on my Publish0x account and there is the place where the tasks must be completed. The giveaway link is : "Laboratory Tour: #44 Rutherium"
Because is my game, we will play by my rules! This means that the total number of NFTs distributed will be equal to the number of likes my post will get. Drop your wax, tag some real friends (not random people on P0x) and feel free to like the post or not. It will be just Karma if you are the 89th person to comment and the post only had 88 likes (because you didn't hit the like button). You have time from today until Sunday the 11th of April, at 23:59 UTC, to leave your WAX. 
Now, I had a bet with Roberto and if he will get up to 555 followers by Sunday, he will add 10 more NFTs to the distribution (and maybe a gift for his 555 subscriber).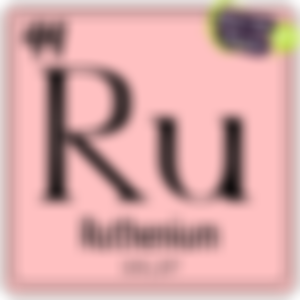 The Periodic Table Project
Roberto's Periodic Table aims to raise awareness of chemical elements in a modern way, using blockchain technology and amazing NFTs. The whole project is based on the collection of NFTs that can be bought on the AtomicHub Periodic Table shop or by participating in simple giveaways published on Publish0x.
Elements released: 
Elements released: 
Celebrity released
Link to save
The NFT Corner 
If you are into NFTs .. and if you are into ugly creatures NFTs even better, because I minted Milky - The Devilish Cat! Now available as a drop on Atomic Hub or on sale as low mints. Support the artist (obviously me) to have WAX for CryptomonKeys and Alpacas! If you here only for the cheap ones... you can claim this free Devilish Cat!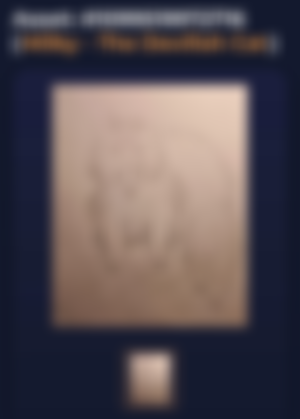 Resources:
Amazon author page: PV Mihalache
Quality Faucets: Free-Litecoin , FreeBitcoin & Stakecube
Tier 4 referral system: Horizen (ZEN) & ZCash from PipeFlare & GlobalHive
FreeCryptos Gang: DASH, TRX, ETH, ADA, BNB, LINK, NEO, BTC & LTC
I earn crypto for reading and writing on Publish0x and ReadCash, watching videos on Lbry.tv and surfing online on Brave Browser and Presearch. I use Swapzone for the lowest fee swaps