Spliterlands Gladiator - Flexing My Cards In Brawls
I am playing Splinterlands for over two years and never done Brawls until December 2022. Not much by choice but because I was guildless. Brawls are large tournaments in which Guilds fight together against other Guilds, so my allegiance to one was mandatory.
Several guilds all facing off against each other, competing to earn Crowns and leveling their Arenas. Up to 10 guilds of the same Tier are randomly grouped together for each Brawl, and the fights are completed in Wild format.    I completed few brawls and I went to buy some Gladius Cases with the merits. I had enough to buy three packs, and was looking forward to unwrap PvP cards.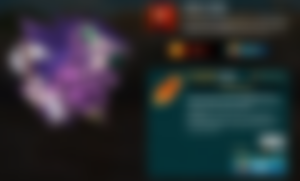 The Gladiator cards are more powerful then normal cards, but there are SoulBound.  This cards can be played only in brawls, and can't be traded, delegated, rented, or sold.
Only one Gladiator card can be selected for a battle, but is no limit of the number of Gladius Cases that can be purchased in the Guild Store. The normal potions don't work for Gladius Cases, but they count towards the Collection Power score. All the 32 Gladius card have the Bloodlust ability, earning +1 to all initially non-zero stats per defeated opponent.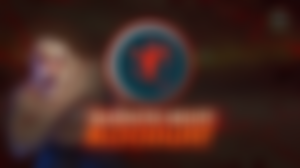 I opened my first pack and found the rare Alfredo, a Latino ranged ninja. Alfredo is a master of more skills and trades than other pirates. He has eyes and ears throughout the Water Splinter, including merchants at the massive port city of Anenon and underwater spies in the Mertropolis of Poseidar. The Witch of Warwick as a common caster, two melee gladiators and a ranged with Snipe filled the pack.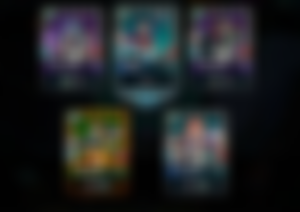 My brother told me that Captain Katie and Quora are the best cards in the Gladius Set, and was amazing to get her in the second pack. It looks like an overpowered caster, as the Snipe ability will give a head-start to the Bloodlust. This pack got a second rare, Sarius with her (probably) throwing swords. She is the only surviving general of the Khmer people, and she has no armies to lead in the Burning Lands. It says that "her exotic styles of hand-to-hand combat makes her a difficult match for any opponent of any size or strength" but she's classed as a ranged unit.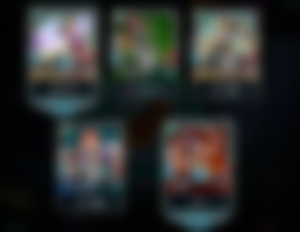 Mission accomplished as Quora Towershead was reveled in the third pack. Got my first epic gladiator, a beautiful and lethal tank. Quora will one day be the last of her clan. Although the name of Towershead will vanish, it will be up to only her to pass on the warriors' blood that flows in her veins. More melee cards and the Witch of Warwick, and a hope for some upgrades with the next packs.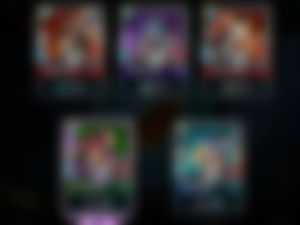 Got my first pack of 2023 on the 10th of January, but I somehow lost the print screen. It was a decent pack but with nothing amazing, just Ajax Lightfoot. Ajax carries a long spear with a three-edged blade made of gold, and I have no idea why he is classed as a ranged unit.

Got another pack after an amazing performance in a fray dedicated to golden foil summoners and monsters. I don't own many but I surprised the opponents with some suicidal tactics. Spent the merits on another pack and unwrapped Liza Fox, a fierceles ranged that rides a horse! Is it just an impression or the gladiator cards are mainly females?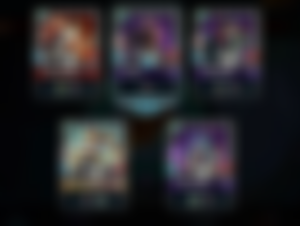 Residual income
Hive Blogging - LeoFinance, Peakd, etc
Join the CakeDeFi revolution and get $30 worth of DeFiChain (DFI)
Amazon author page: PV Mihalache
Quality Faucets: Free-Litecoin , FreeBitcoin & Stakecube
Tier 4 referral system: Horizen (ZEN) & ZCash from PipeFlare & GlobalHive
FreeCryptos Gang: DASH, TRX, ETH, ADA, BNB, LINK, NEO, BTC & LTC
I earn crypto for reading and writing on Publish0x and ReadCash, watching videos on Lbry.tv and surfing online on Brave Browser and Presearch