Qatar 2022 World Cup Fantasy Football - Quarter-Finals and Glory
Competitive group stages, few upsets and then everyone awaited the playoffs. The biggest upset was Morocco wining on penalties against Spain, but will return to this in a bit! Portugal trashed Switzerland with 6-1, with Matias Ramos starting his World Cup journey with a hattrick, Croatia needed penalties to pass Japan, and Brazil dancing samba with Korea. 
France was better then Poland and England outclassed Senegal. Netherlands won 3-1 against USA, while Argentina and Messi played well but didn't impress against Australia.  
Friday 9th December
Croatia v Brazil at 3 PM UTC
Netherlands v Argentina at 7 PM UTC
Saturday 10th December
Morocco v Portugal at 3 PM UTC
England v France at 7 PM UTC
Spain .... oooohhh Karma! Spain made some forecasting and decided to pass left and right against Japan. The result will send them on an easier path, with Morocco and Portugal, instead of Croatia and Brazil. However, karma is a bitch and they lost to the underdogs. The life lesson is to take the path and don't settle for an easier route ... you must compete with the better ones if you want to be the best.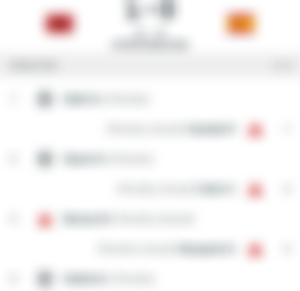 Club1BCH World Cup Fantasy Football
The Club1BCH Global kicked off in style and 11 managers joined the event. This competition had a 0.05 BCH entry fee and this raised the prize pool to 0.55 Bitcoin Cash.  League updates will be posted via noise.app,  Publish0x,  ReadCash and  Twitter. As announced, 10% of the pot will go to charity, while the rest will be shared between the top 4 managers as it follows: 40% - 30% - 15% - 5%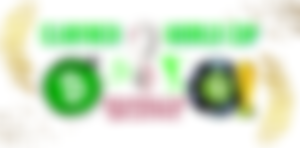 The top 3 managers will share 90% of the prize, while 10% will go to charity through The Giving Block. The innovative platform will be used to complete the donation. They innovated the space since 2018, and implemented new fundraising methods in the crypto landscape.

The Konra Kingdom will sponsor the event with SmartBCH tokens and entered a team to enhance the charity donation. If the Konra team will finish in the Top 3, when the prize will go to charity. Thank you @Empress for the support!
Bags of SmartBCH tokens were added in the prize pool, with 5 KONRA and 30 LAW for the World Cup winner! The second place will receive 200 Rastjn and 20 LAW, while the third place will bag 100 Rastjn and 10 LAW.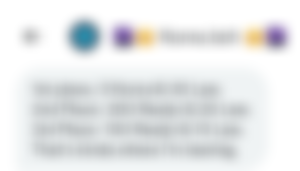 It's a good battle between Japi and @HappyBoy , with only 8 points separating the two managers. I am 36 points away from the leader, but this can be recovered in the remaining rounds. FreeAgentz and @ThomasWolf are the other players that scored above 200 points.
It's not all lost for Konra, @Infinity , @TengoLoTodo , @Carabageac94 , @Olasquare or @Crypto_Politics WarZone FC, as the little changes can bring them close to the top. Let's see what the quarterfinals will bring ... and how the league tables will shift afters.
P0x Bros Free2Play League
If you wanna play just for fun and virtual glory... PVM Entertainment and Leisure has you sort it! The P0xBros League is free to play so join and show me your skills! The World Cup virtual glory comes with $AMPL prizes and one Humble Tractors - Hey! NFT (valued at $5). You can join at any time and compete with us.
https://play.fifa.com/fantasy-classic/join-league/6AHPMTEU

The P0x Fantasy League winner will be credited $5 worth of AMPL and one Humble Tractors Hey! NFT. Good prizes for the next two, as the runner up will win $2 and the third place will get one dollar in Ampleforth ... directly in your Publish0x account. Please make sure you join the league with an username that will match your P0x user.  
The league was taken by storm and Japi has 36 points more then me. Adereign and ThomasWolf playing catch up for the last prize place, while PavL,  Konra Kingdom, DiceCrypto and Infinity are still in with a chance for the top places. Neo77x just joined ... so welcome!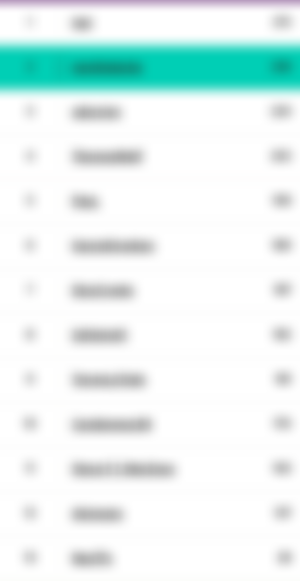 Club1BCH social media links: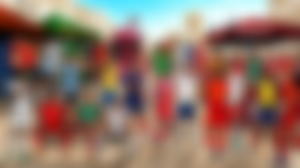 Residual income
Hive Blogging - LeoFinance, Peakd, etc
Join the CakeDeFi revolution and get $30 worth of DeFiChain (DFI)
Amazon author page: PV Mihalache
Quality Faucets: Free-Litecoin , FreeBitcoin & Stakecube
Tier 4 referral system: Horizen (ZEN) & ZCash from PipeFlare & GlobalHive
FreeCryptos Gang: DASH, TRX, ETH, ADA, BNB, LINK, NEO, BTC & LTC
I earn crypto for reading and writing on Publish0x and ReadCash, watching videos on Lbry.tv and surfing online on Brave Browser and Presearch