Overline Network - NFTs, Play2Earn, Auctions and Gen6 Lands For Only 48 Hours
A mysterious world is floating above you!
This is how I got into OVERLINE and minted my first land NFT for free! Months later the offer for new users was scrapped, and new users couldn't get a patch of land for registering!
However... I have good news! The Gen6 Land NFTs will be available for new users for 48 hours only! New users will receive their GEN6 land starting with 24th of May, with the event concluding on the 26th of May! 
If you are not yet on Overline Network go get your NFT, and if you are an OG land-owner... invite your friends in the Metaverse!
Overline Network invited everyone to mint a free NFT Land, part of a people-owned decentralized wireless network that aims to upgrade the telecommunication industry the same way blockchain currencies enhanced the financial sector.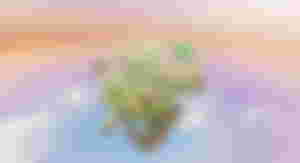 The ōLand represents a form of ownership in the  Overline's wireless network, and I minted my first land in September 2022. Like me, every ōLand owners will receive crypto rewards from wireless activity that passes through the router devices that are working in the 1.67 acre plots of ōLand. Users can own multiple plots of ōland. Each friend signing with your referral link gets one NFT and you will get another ōLand. 
The Real Estate creates a relationship with the Metaverse through wireless devices activated in the real world, as users will receive crypto for IRL activity on the patch of land linked to the NFT. 
I got a bit bullish on this project, as it had different vibes. It brought a mix of crypto innovation and degen ideas! The NFTs were minted in random locations, and the earnings will be enhanced by the wireless activity that occurs on your plot. You may have the best plot, and earn nothing if no router will work there on Earth Prime. 
According to the stats I found on Overline Network, their Metaverse is 10x bigger then Overside and many more times than the Sandbox and Decentraland. Not sure how accurate are the stats but if the numbers are real... this is huge alpha sign!
Structures were added and ōCash, making me to visit Overline Network on a daily basis.  The ōCash is the currency used to buy treats, which are used to build structures on the lands. The built structures will improve the generated income of the land, depending on the structure type and rarity.
You earn one Overline Cash per day and you need only ten of them to get a Treat. The Treats can be placed on the unlocked lands, and will take a week for a random structure to be built. Adding more treats will reduce the duration but I strongly recommend to use only one and build more instead of building quicker. 
The Overline UI is constantly enhanced, and the structures marketplace was added. The Overline Live Auction is available on the top of the dashboard, and some structures being sold for an insane amount of money. The value is higher if the power is higher, and this Ancient Bust for Philosophers got sold for nearly 3 ETH.
I added the Candy Tree on the market, a building with 600 Energy Score, for a humble amount of oCash.  My listing price was 500 oCash, approximately 15 USD on the day, and never expected to sell it. However, one day I logged and seen a huge amount of tokens in my account.
The Candy Tree got sold for 1,111 oCash, approximately 66.66 USD! This may sound evil but it's not! It was then when I noticed that the oCash value doubled, as the listing price was only 15 USD. I took advantage of the sale and bought more treats to upgrade the lands.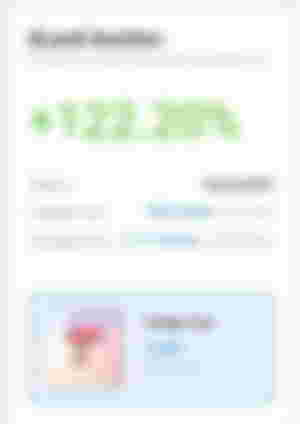 Progress is what keeps us entertained, and Overline Network knows that! The Swamp was added as a land, and all users can try new types of crypto games. The Crazy Dave Raid was available only on certain hours, and the players could steal free stuff! 
Users must log with Metamask, and I am paranoid AF so I created a new wallet for this game. I tried to mint my own free boat, but on that day ETH gwei was crazy! The fee to mint a free NFT and navigate The Swamp was 0.999 ETH! Will try this another day! 
Residual Income:
Hive Blogging - LeoFinance, Peakd, etc
CakeDeFi $30 DFI for new users
The fountains: PipeFlare ZCash& Get.ZEN
Publishing bundle: Publish0x,   readcash,  noisecash, LBRY & Presearch