Open Fabric AI - Evolution And NFT Whitelisting
OpenFabric AI is a planetary-scale network for building and connecting decentralized AI applications" that wants to create the foundation for AI Web3 applications. The mission is to harness the power of blockchain, advanced cryptography, and novel infrastructure to innovate the Metaverse. 
The OpenFabric ecosystem is open for all, and is inviting everyone to secure a sear in the new Internet of AI. You can join as an innovator, deploy infrastructure, publish data, become an ambassador, validator or a promoter.
The cryptographic methods used by OpenFabric will establish a secure environment that is hardened against malicious attacks or any arbitrary misuse of the system by either external or internal entities. Cryptography assumes that any protocol execution is subject to permanent aggression from malicious
actors that are striving to obtain information about the system and users, tamper with data, or get unprivileged access to any resource.
This is the way! Fabricators will lead the Cryptoverse revolution, and use OpenFabric AI to enhance or simplify their blockchain work! I will look into ways to improve the quality of my content trough AI, and the voice generator may be one of the tools I will try first.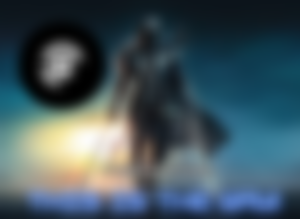 Also OpenFabric announced a token and free to mint NFTs for community members. No extra details were given regarding the token launch, but it was clearly stated that the gems obtained trough missions will be used to claim tokens.  The OpenFabric Community Portal has over 18,000 users that are exploring AI solutions on a daily basis, earning GEMs when doing tasks and missions.
Want more spoilers... you will be able to claim your whitelist spot with 100 Gems! It was also confirmed that the NFT will reward more tokens than the amount received by swapping the gems. Therefore, grind the missions and claim your WL!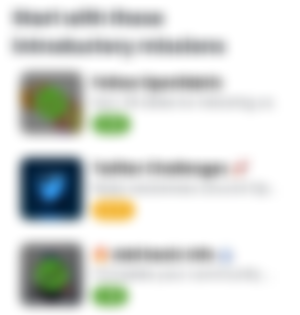 There will be 10000 free to mint NFTs, and the whitelisting has started! New roles where added on the OpenFabric Discord and the most active users can guarantee a free mint for the Fabricator NFT release! Both proud and humble to be one of first ten people to be added on the whitelist, for being an active community member.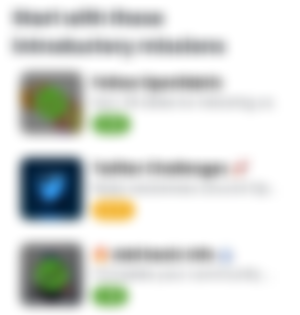 Great news were shared in the Twitter space, as Andrei shared new landmarks from the roadmap. Those in attendance where able to complete another mission and claim fresh gems on the OpenFabric Community Portal. How does MultiversX chain sound? Do you hear the AI revolution calling you?
Even more gems, as the gifts for Discord members were added! Every user that holds the Early Supporter or/and AI PIoneer role is able to claim a huge amount of gems in the OpenFabric Community Portal. 
Early Supporters are entitled to 50 gems, while AI PIoneer can claim 25 gems! Each role gets a guaranteed free whitelisted spot when reaching 100 gems, plus additional rewards for the amount of gems when the token will be launched.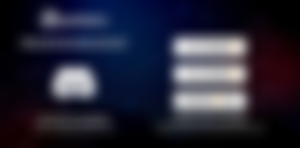 Be one step ahead and get your MultiversX official wallet - X-Portal! The capital X was added to the name of every product to symbolize a multiplier, and all the existing tools will be enhanced with new functions and adapted to the new market conditions.
X-Portal is the main product of Elrond/MultiversX ecosystem, with over 1 million users. This Dapp has all you need for the future OpenFabric NFT mint and token launch. Users can use the MultiversX chain for trade, DeFi, missions and to view their AI generated avatars or NFTs!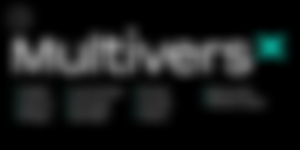 Those that joined (really) early were supported with the "Early Supporter" role, and the first 1000 received the "AI Pioneer". I was fortunate to join at the early stages of the community building and got eligible for both roles. Happy days... as I claimed 75 OpenFabric Gems and passed the 100 gems criteria!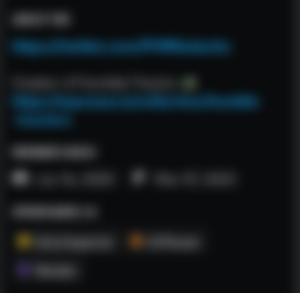 I answered the call when users were invited to write the prompt they wanted to see create and asked for a Humble Tractor harvesting diamonds (GEMs) on a supernova! Embraced the AI and minted another Humble Tractor!
The Galactic Tractor was minted on Polygon, with a limited supply and with a focus on fair distribution for AI lovers! The NFT is available on Opensea, for only few cents, to avoid bots getting all of them. Please note that this is just a fun NFT and not an official OpenFabric product!
Support the AI revolution and the Humble Tractors ecosystem by claiming yours nearly free AI generated NFT! 
Don't want to spend some pennies? Are you trhe Ebenezer Scrooge of the Metaverse? Drop your 0x wallet in the comments and will send you a free NFT!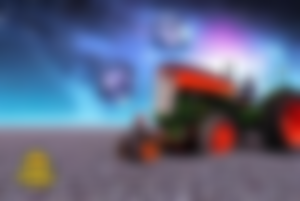 Quick links:
Join OpenFabric Coomunity Portal 
Residual Income:
Hive Blogging - LeoFinance, Peakd, etc
CakeDeFi $30 DFI for new users
The fountains: PipeFlare ZCash& Get.ZEN
Publishing bundle: Publish0x,   readcash,  noisecash, LBRY & Presearch