Index Cooperative created a DeFi  financial model based on fairness and trust. Top indices such as DeFi Pulse (DPI) and Flexible Leverage Index (FLI) are the top existing indices 100 collateralized. The best thing about Index Coop is the decentralized autonomous governance, where INDEX holders can decide on the evolution of the project.
In honor of the amazing Index Coop community I created the #IndexOwl NFT which I will share with the community! The NFT was minted in two variances, a standard NFT and a legendary edition. The standard NFT is on orange background, with a maximum supply of 99. The legendary #IndexOwl is on purple background and only 10 of them will ever be minted. I will check the demand by organizing a twitter giveaway and share some 3 pieces with NFT collectors.
Digging for NFTs and WAX on Magor 22:1
Before we even start with NFTs and more giveaways .... I showed Byron the noise.cash magic and he joined! Show him the power of the BCH family and follow him at ArtistByron
Magor 22:1 is the place where explorers can mine for Byron's zombies. Magor 22:1 is listening. Because same zombies have extra ears, they can hear the miners chatting. This is why the mining commission was reduced to 13% from 20%, and the drop rate was enhanced.  The random drops are for those brave enough to mine to the icy desert of Magor. Mining for zombies is rewarding and I keep digging more graves in my search for even more horrible creatures.  
Things are getting better and better and last week I shared eight prizes of 20 WAX randomly selected from those mining on Magor 22:1! That's not the end of crazy zombie giveaways! Miner can now dig one of the special NFTs with locked WAX. I sent 9 special NFTs with values between 10 and 100 WAX to Byron's zombieworlds on Magor and any of them can be found by the brave explorers.
New zombies and zombie cats drops are constanlty added on Byron's Nefty Blocks page! You should keep your eyes on this page as freebies are a common things. Also the place where you can buy the zombified version of @PVMihalache for only 100 WAX! 
Pet in a pickle giveaway! 
Cartoon Family NFTs TED the dog and a lovely Zickle (zombie pickle) are thrown in the giveaway bowl! Eye'll be there for you sharing both NFTs to a lucky winner! Deadline to participate is on Sunday 30th of May at 23:59 UTC. 
The 50th element is ready to be shared! Check Roberto's article to participate!
The max supply of the element is 299 NFT and 280 are dedicated to this giveaway. A very high number when compared to other giveaways
Doctor Who Worlds Apart new pack hit the market! "The Lonely Assassins" pack costs $19.99 or 1999 pandaks, with 5 random cards with Glitch Angel frames. Details about how to earn free pandaks and get free packs in the "BBC enters the NFT Arena: Doctor Who Worlds Apart" article.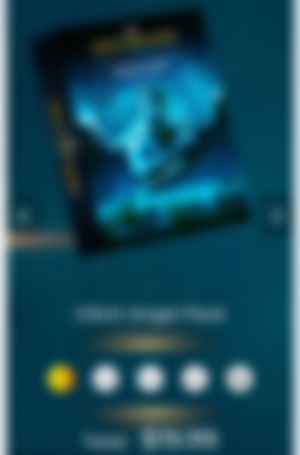 Live Twitter Giveaway with deadline on Sunday at 23:59! See the tweet below and join if you want to participate in the draw. I will share to 4 random participants one ELLA NFT by TokensDeals!
This guy can rap and is amazing how he adds NFT artists in the song! I heard @cryptoswatches in the song and last week Byron was mentioned in another song!
Speaking of Cryptoswatches , the current collaboration is with Vicky Sher!  Vicky is the creator of World's First Meditation NFTs. The artwork is based on ThetaArt Technology by Julia Schulz and create beautiful images with high vibrations. Check the drop here!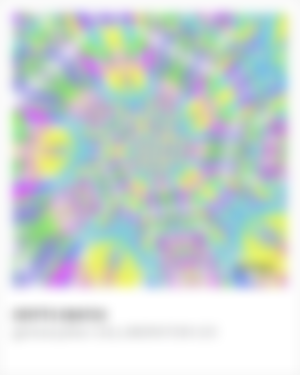 Cartoon Family NFTs are a new collection that I added in my portfolio! The Cartoon Family are characters created based her my children and the dog! Follow her as Ted the dog will be dropping today, as a base card and as an animated version!
Publish0x Giveaways! 
I hosted tThree giveaways on NFT Breaking News Episode 8:  One Cryptoswatches pack, One Best Wishes NFTs pack and Maiki mint #200 of MaikiToken
Done the draws and @Steven_BA won the Cryptoswatch pack, @Jane1289 won the Best Wishes NFTs pack and @CoolCrypto won the  Maiki mint #200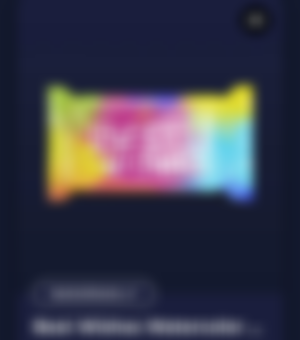 Twitter Giveaways! 
I pushed myself above and beyond and had four simultaneous giveaways. Completed 6 Byron giveaways last week, including a mega share of WAX, when 8 users won 20 WAX each. The latest Byron giveaway had mint #44 of NFTBreakingNews NFT and 20 WAX as a prize! One winner from 111 entries ... and this was @bmjc98 (uhmqy.wam)
Mint #7 of Lexicorn by Cartoon_Family1 was won by @Swagbucks_14 (4q1qw.wam)
The Endless Loot Adventurer's Backpack was won by @FPass7 (1yubc.wam)
Mint #336 IdontCare was one by @eaclair (ittdo.wam)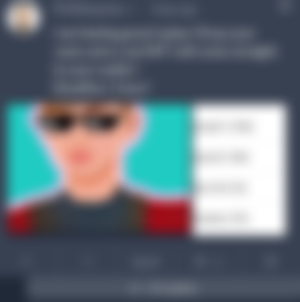 Noise.Cash Giveaway!
Sharing is caring so I've done another NFT giveaway on noise.cash and said I will sent 1 NFT to everyone dropping the wax wallet in 60 minutes. Some commented late (or very late) but I decided to send a gift to all 11 that commented. The following users got a random NFT: wcdra.wam .veaw.wam rx2r4.wam eptaw.wam gmqay.wam 1ccb2.wam vbtb.wam rg5s2.wam uhmqy.wam wjgbk.wam c.pb4.wam
Also you can buy my Devilish Cat NFT and help me have wax to buy adult NFTs or Alpacas.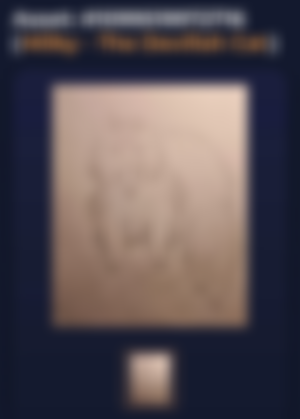 Resources:
Join the CakeDeFi revolution and get $30 worth of DeFiChain (DFI)
Amazon author page: PV Mihalache
Quality Faucets: Free-Litecoin , FreeBitcoin & Stakecube
Tier 4 referral system: Horizen (ZEN) & ZCash from PipeFlare & GlobalHive
FreeCryptos Gang: DASH, TRX, ETH, ADA, BNB, LINK, NEO, BTC & LTC
I earn crypto for reading and writing on Publish0x and ReadCash, watching videos on Lbry.tv and surfing online on Brave Browser and Presearch. I use Swapzone for the lowest fee swaps