Having A Dive In PoolTogether V5
I become a pooler long time ago, but never been so excited in ages! Why? Because PoolTogether V5 marks the transition of the protocol into a permissionless prize-savings hyperstructure that is accessible to anyone and can run indefinitely, without the need for human intervention.
Everything you love about PoolTogether remains the same... still the no loss prize savings protocol that allows the poolers to win big! No hidden fees, no locked period and the possibility to withdraw your assets in full at any time! 
The V1 was launched back in 2019, the Cretaceous period of the Cryptoverse, as a protocol designed to help users grow their savings in a fun and engaging way.
The savings account offered the chance to win large prizes, as they where derived from the interest that accrues on deposits. Do you know that  PoolTogether distributed over $10,000,000 to the poolers?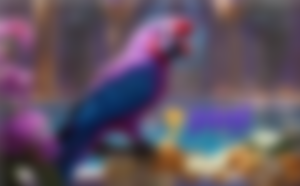 The same great PoolTogether experience... just smoother! The V4 winners had to claim prizes before they expired after 60 days, but now is simple! With V5 you have to deposit or swap in, and when you win, your prizes are automatically sent to your wallet. No more claiming necessary, no gas, no hustle!
How poolers are saving and winning with V5? Users deposit into prize vaults, and the vaults earn yield. The yield is sold for POOL which is added to the prize pool, and the daily draw determines the winners. If you are one of the winners, the bots will distribute the prize and keep the protocol running! 
The app features USDC, WETH, and DAI vaults that use Aave v3 on Optimism as a yield source. I wanted hustle free prizes, and I unstaked my USDC from V4. The next step was to deposit all the stablecoins in the pUSDC vault and then wait for prizes.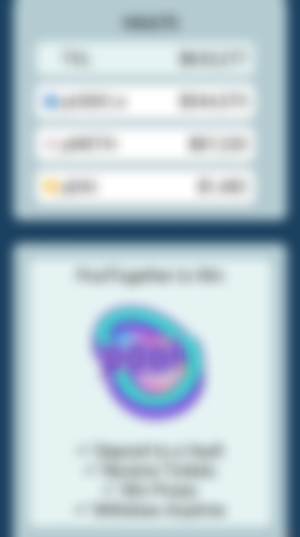 PoolTogether V5 is fully decentralized, with no governance controls, no voting, no multi-sigs, no permissioned roles.
The V5 deployment removes manual protocol governance and replaces it with automation powered by a series of incentivized auctions.   
Why PoolTogether?  Top prizes in the daily draw and no loss in four years of history. Since 2019.... no one has lost a pennie.
There was no exploits, no third-party incidents, no drama! The same level of security is available with V5, as the new smart contracts have been audited three times by two separate security firms.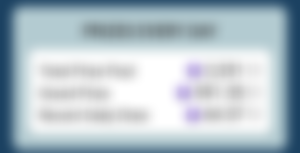 There are already two user interfaces you can pick from, Cabana.fi and Pooltime.app, both offering the same tools and loss free options. I liked the simplicity and efficiency of Pooltime, and after pondering both options, I used the community-developed Dapp.
Connected with Metamask and used the user-friendly UI to make my deposit. Got a decent bag of tickets and let the smart contract do their work!    How long it takes to win? It's all random... but loss free! For me worked well and I bagged two prizes of 0.82 $POOL in the next draw! Two wins in less than 24 hours shows that V5 is amazing. Both prizes where send directly in my wallet, with no need to claim the prizes!

The V5 is currently available only on Optimism, with other chains and with other assets to become available in the future. However, the V5 made me check the Optimistic Etherscan more often than I check Coingecko! 
I shared my previous wins in the PoolTogether Discord, and I had to come back and share another one! This time I got lucky and landed a fat prize, discovering 24.88 $POOL in my wallet. I won three times in two days, and feels nice to get a healthy slice of POOL in such a short time.
Not the best at math but this looks like an amazing APY. Prizes that go straight in the wallet and no loss... yes please!

What a way to end the week! Day 6 of V5 came with not one... not two... not three... but five prizes! Got four prizes of 0.45 $POOL and 2.30 tokens from a bigger tier prize. It's great to see this prizes dropping so often, and 4.1 $POOL being sent directly into my wallet. 
Won 30.60 $POOL in a week, and if I want to do an optimistic forecast for a whole year, that's a potential 1591 tokens in 52 weeks. I know that realistically is not possible but that means a potential 155% APY to my stablecoin deposits. Isn't that great considering that the average is between 4 and 18% at it's best?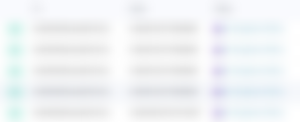 You can celebrate the launch of PoolTogether V5 by minting the first in a series of commemorative NFTs. The Prize Printer Open Edition general mint is open for few more days, and anyone can get one! 
The ERC1155 NFT will be minted on Optimism, for only 0.000777 ETH per pieces, and is the first in a series of NFTs commemorating the launch of PoolTogether V5. Please not that a reservoir platform fee will be applied per mint . 
Got my fair share of memorabilia, as I usually like to gift or share NFTs. Nearly 500 minted and only three days left to get the Prize Printer. Go dive into PoolTogether and turn on the prize tap, with no losses and no worries!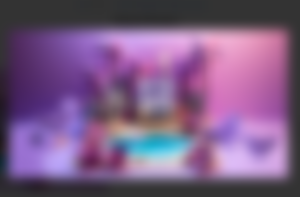 Get involved, educate yourself and stay up to date:
Residual Income:
Play2Earn: Upland / Splinterlands / Doctor Who Worlds Apart
Get Plutus Card - 3% cashback on everything + Perks 
CEXs and DEXs: OKX / Biswap / Binance / Crypto.com / 
The fountains: PipeFlare ZCash,  GlobalHive ZCash & Get.ZEN
Publishing bundle: Publish0x, Hive/Leo,  readcash, LBRY & Presearch