Celebrating Three Years On The WAX Blockchain - Zombies, monKeys And Lots Of Frens'
I landed on WAX three years ago, and it's been one of the best things ever! It was the 15th of September 2020 when I created my .wam wallet, to participate in a Banano giveaway. 
But what makes WAX so special? Users can easily buy, sell or exchange NFTs with no fees! It's fast, eco-friendly and the waxfam is not acid like the artists on Ethereum mainnet. The $WAXP powers the chain, being used as a market token, while the wallet offers top UI for NFTs and other tokens minted on the chain. 
WAX is a purpose-built blockchain and protocol token designed to make e-commerce transactions faster, easier, and safer. The WAX Blockchain uses Delegated Proof of Stake (DPoS) as its consensus mechanism and is backward compatible with the EOS blockchain.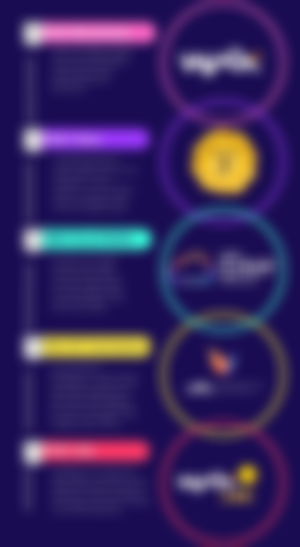 Sooo.... I was airdropped an monKey drop ... and the rest is history! Things escalated quickly after meeting Crackers, who introduced me (us!) to a whole world of cool artists and top NFT projects!
I become a collector and started apeing into Alpaca Worlds, Maiki's NFTs, Byron's amazing art and many... many more!  That monKey drop was the spark that fueled a new obsession!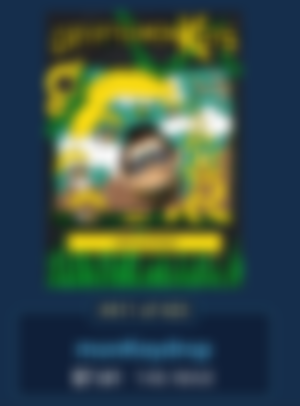 WAX has created a suite of blockchain-based tools upon which dApps, marketplaces, and native non-fungible tokens (NFTs) are built. The resulting technology represents a blockchain architecture with 500 millisecond block times, no fees for customers, and leverages voting rewards to incentivize participation in the selection of block producers and proposals.
The Atomic Wallet also keeps improving, and highlighting NFTs was a top addition! I own lots of mint #1 and most of them are my favorites, but the stuff Maiki done will always be the top ranked fpfs!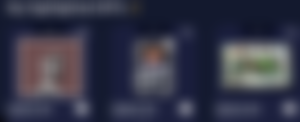 No fees for customers means business! You can buy NFTs, support your favorite artists and get involved in a plethora of WAX play2earn games without worries.  No scary gwei hiding behind the corner! Not only WAX made me dive into a brand new world, the NFTs and social aspects of the chain gave me fresh topics to write about.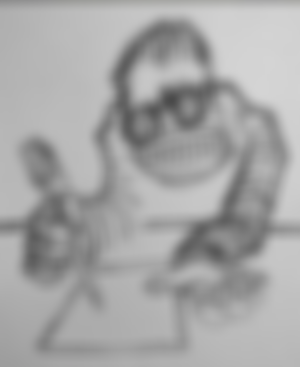 WAX believes that a decentralized marketplace will reduce risks, increase liquidity for in-game items, and remove barriers between borders. I believe that WAX created a synergy between collectors and artists that can't be replicated anywhere else! My wallet is a proof of statement, having over 3500 NFTs of over 200 artists or projects!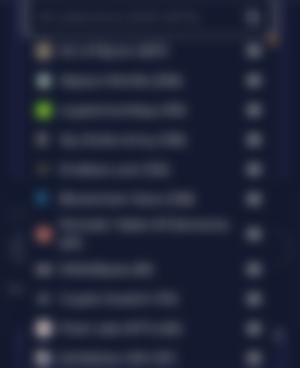 Done my share of trading, not really flipping NFTs but taking some profits when opportunities arise. Sold Alien Worlds tools at peak prices and got a safety net for the rest of the life. Bought a fair share as well, spending 2,761 WAX on my favorite artists.

There's so much cool stuff built on WAX, including games and dApps, that feels impossible to cover everything! We have WAX DAO that constantly builds tools for users and creators on WAX. Great place to add utility to your project!
The hottest stuff remains the tool that helps artists to create pfp collections easy and free! Yes crypto bro... free tool for the creators! This is the way! Another top WAX DAO tool is the staking pools, where the collectors can lock NFTs and earn tokens. Locking is not really mandatory, as new non-custodial vaults were introduced recently.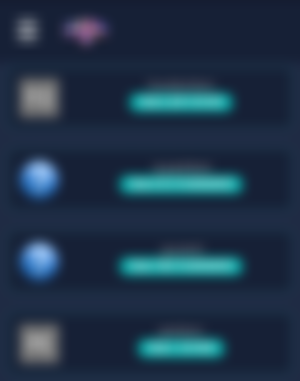 There's NFTHive as well, helping creators and marketplaces protect stakeholders with novel image authentication and anti-plagiarism tools. The artists can create drops, sales and listings that have a more secure trading system. 
NFTHive brings benefits for both creators and collectors, offering rewards with every purchase. Various tokens can be earned, including the native $HONEY!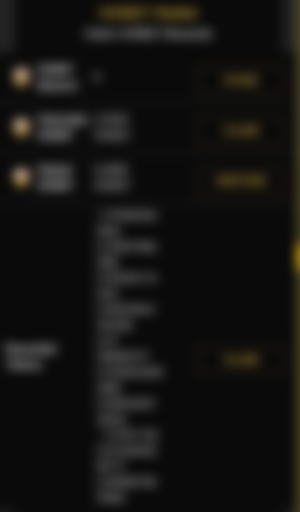 The $HONEY token is the native currency of NFTHive, the reward token primarily given to buyers and sellers on the NFTHive Marketplace. Users earn HONEY at a specific rate to the WAX they generate in market fees for the platform. Additionally, HONEY can be earned through buying or selling drops on NFTHive. 
The token can be staked and extra rewards and gives an extra incentive along the more secure trading system. It's a win-win solution for everyone.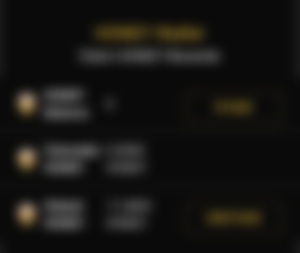 I am a $WAXP hoarder as well, thinking that the token is highly under evaluated. I stack every extra tokens for rewards and voting power, as a way to give something back to this amazing blockchain. 
I seen $WAXP going close to one dollar, probably a fair value for the utility and potential of the token. I will stake, vote and earn, perpetually making my bag bigger with every vote.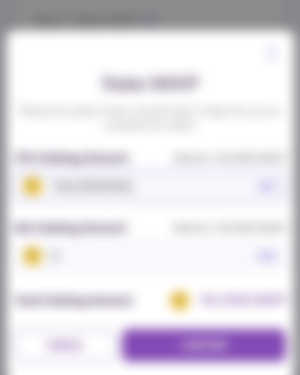 The WAX Staking Rewards System is the voting and rewards mechanism that was designed to increase community participation in the selection of guilds and blockchain improvement proposals. You can choose the project you give your WAX power, and you can claim the rewards with one single click.
dApp developers can also benefit from staking WAX tokens because it helps reserve system resources (CPU and Network). The staking mechanism and WAX Staking Rewards combination makes no-fee transactions possible.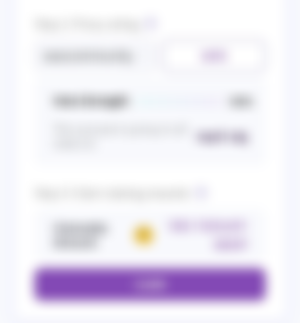 You may know, or play, games on the WAX blockchain! There's plenty to choose from, and the majority are top! Until now only RPlanet was a total fiasco, farming and earning bags of useless AETHER for months.
They kept changing the system so they earn money, turning into one of those scammy pay2play games. Sold 13 million $AETHER for only 91 WAX, but only because I wanted to leave this game behind.
I play only Alien Worlds and Wombat Dungeon Masters, as they work in some kind of synergy. I mine on Alien Worlds for $TLM and Byron's NFTs, and stake those NFTs on Dungeon Master.
Move you mining operations on Magor 22:1 to unearth the staff Byron hides under the icy dessert, and use the art for Wombat mining power. That's what I am doing and this is how I reached over 10k power in the game.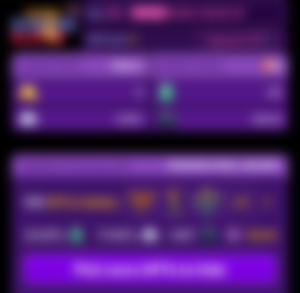 The Wombat Dungeon Master play2earn minigame is simple... you stake NFTs and you send your character to mine for various periods of times. Points are earned with every run, which are automatically converted into $WAXP at the end of the season.
Sometimes the run brings extra rewards, in the form of Dungeon Master NFT packs or other non-fungible tokens with insane mining power. Can you guess the power this Insane Miner SkinkWombat gives?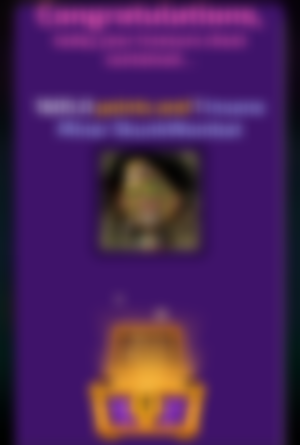 You can also equip your buddy with tools and gear, improving the chances for extra NFTs, general contribution or even reducing the duration of the run. The gear can be upgraded for extra stats, like I upgraded the Birthday Cake 2023 to give me an extra 10% contributions for each run.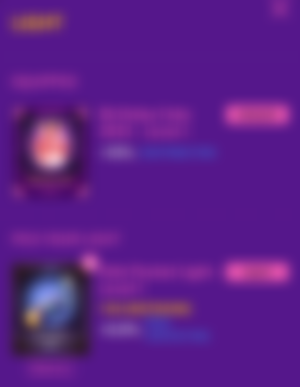 It's a play2earn game, and the focus should be on having fun while earning. The season bounty is not mind-blowing, between 6-10 WAX, but brings more benefits on the market place. 
I use the mined mineral to buy and sell items, also selling any packs I find during the runs. My average profit from selling gear and packs per season is above 500 $WAX tokens, bringing additional wealth for my constant staking process.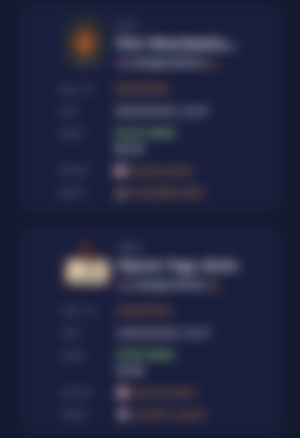 I have so many NFTs by Byron because he's a top artist that keeps bringing new stuff for the holders. The Horde keeps growing and there's always something mind-blowing in the pipeline! Now I bring the good news and I invite you to ... JOIN THE HORDE! 

There will be a total of 250 slots available to anyone that wants to be a zombie in this art project. There is an entry fee for this project of $100 USD 
For some people that is a lot of money, for others it isn't. For Byron, it's somewhere in the middle and not money he would easily want to give up.
But Byron is such a top guy and he wanted to be sure that what he is offering will make that 100 bucks worth it! Let's start with the actual zombie portrait that the people will get! This is a real hand drawn by Byron... no tracing and no AI! It is all drawn with ink, painted with watercolors and acrylic paint, then adjusted with various other media until it's perfect.
You will get to own this painting of yourself as a zombie. Not only do you get to own your very own original painting by Byron, you also get the high resolution digital copy as well. As an added bonus, you also get an Avatar image of your zombie for use in social media platforms.
You are free to use your zombie portrait any way that you wish, as this will also grant you non-exclusive rights to using the artwork in a commercial or non commercial way. Go ahead and sell T-shirts or coffee mugs with your undead face on it. If you make a million bucks, buy Byron a coffee or something.
High resolution digital images will be sent to everyone as a poster featuring all 250 Zombies. This can be printed out or used for non-commercial reasons. There will also be a 250 page PDF featuring all the zombies, and stories to go with each one. So it will be a book and you get the PDF. This is already awesome! 
As for those that are on the blockchain, there are even more perks, such as a 1/1 PFP on the blockchain of your choice... within reason and you cover gas or minting fees!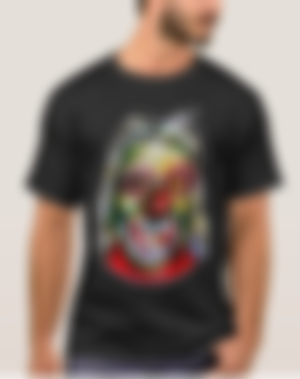 But the real project unfolds now! Your zombie likeness and 49 others will also be digitally chopped up and used in the PFP machine to generate 10k different zombies. This is how we make a Horde, by cracking' a few zombies. 
Participation in this project also means you get to mint 10 free PFPs from each of the 5 different Zombie PFP Generator projects. THAT'S 50 ZOMBIE PFPs to collect as the projects progress. This project will also fund the purchase of art supplies to allow Byron freedom to experiment with different materials and techniques as he builds the Horde.
Perks Recap:
Zombie portrait you get to own, mailed to you.

Digital files for social media stuff and for printing out.

Non exclusive commercial rights to the artwork.

PDF files of the final poster showing all 250 different zombies as well as PDF booklets.

Discounts for items in the Horde's ko-fi storefront.

A 1/1 PFP on the blockchain of your choice.

50 WAX NFTs of your zombie portrait for you to keep, hold, trade, sell, whatever.

Inclusion in a 10k zombie PFP

Whitelisted for 10 free purchases of each PFP project- so a total of 50 NFTs. 

Those that are on the WAX blockchain will also get a special NFT to commemorate this art project and allow you access to potential staking, early drops, and more things as they are invented.

This commemorative NFT will also act as a subscription pass for the year of 2024, a nearly $100 value all by itself.
If you want to learn more about the artist go, check out www.artistbyron.ca! Byron also has a Ko-fi shop that will someday be selling many more originals, prints and more! Also check out the Digital Art of Byron on WAX, Opensea,  on EOS, on Objkt .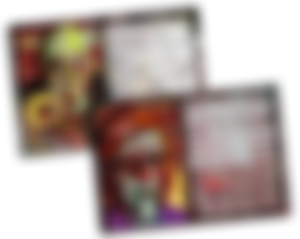 Residual Income:
Play2Earn: Upland / Splinterlands / Doctor Who Worlds Apart
Get Plutus Card - 3% cashback on everything + Perks 
CEXs and DEXs: OKX / Biswap / Binance / Crypto.com / 
The fountains: PipeFlare ZCash,  GlobalHive ZCash & Get.ZEN
Publishing bundle: Publish0x, Hive/Leo,  readcash, LBRY & Presearch