Bitcoin Black (BCB) wants to be a coin fairly distributed, fee free and instant transfers. Is designed for mass adoption and daily tasks such as everyday shopping, buying a coffee or paying for a train ticket.  The airdrop is part of the fairly distribution process, and  is stated that everyone who confirms the email address is added on the list. When the maximum level of registration is achieved, everyone $36 worth of Bitcoin Black (BCB) Airdrop. Over 100,000 signatures on a petition that is available online is demanding Binance to list Bitcoin Black.  No purchase is required to receive the 3600 BCB, with $36 estimated value.

Some said that the Airdrop and ICO are a scam, because Bitcoin Black is around since 2017, but I am happy to wait and see if this coin is Destined To Surpass Bitcoin And Other Cryptocurrencies Shortly After IEO, or will be just a bubble!
Early buyers had the chance to purchase the coin at a cheaper price, 1/6 of it's future listing price. The Bitcoin Black pre-sale ended last week, but the Bitcoin Black (BCB) Airdrop goes on until will reach 1 million members. At the moment, there are 705766 pending airdrops, and is no clear estimate on when the million claims will be achieved
I like the idea that Bitcoin Cash will aim to empower more people than Bitcoin ever did, by sharing the coin to 1 million people. They claim to promote an efficient monetary system that can be used by everyone. But can a truly decentralized and autonomous network organize an airdrop? A coin that aims to be user friendly, transparent and corruption-resistant should have a really entreating whitepaper! Is it called whitepaper or in this case is blackpaper?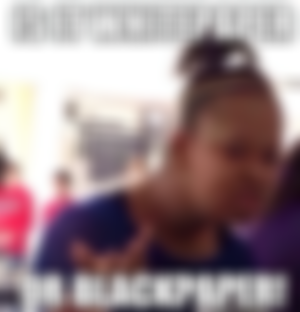 I opened the pdf and had a look at the front page. It's only one chance for a first impression ... ever! Bitcoin Black managed to raise my eyebrows from the first sentence and made me confused with "let's expand on this whitepaper turn this Whitepaper into a Book". For me it doesn't make sense, it's missing at least one comma and can't understand why "whitepaper" is once with lowercase and once with capital "W"? Shall we talk about the "B" in book? I decided to ignore the typographical and grammatical errors and continue my reading!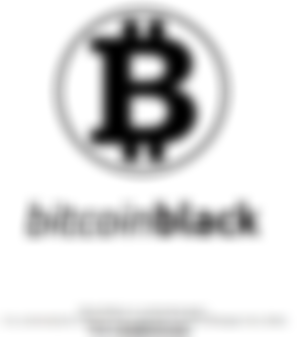 The table of content was alright, or at least I didn't noticed anything dodgy! Once I started reading the summary I couldn't noticed "the people", a lot of "people". I will focus on the people and ignore the badly constructed sentences and errors. Out of curiosity, I searched the whole documents and the word "people" is used 43 times, 13 of them on the first page of the summary.
Bitcoin Black aims to be the cryptocurrency of the people, by the people for the people.
Bitcoin Black's intention is to be adopted for use as a p2p payment system which gives the power back to the people.
Bitcoin has failed at this, the true value comes from actual use of the ecosystem and giving power back to the people.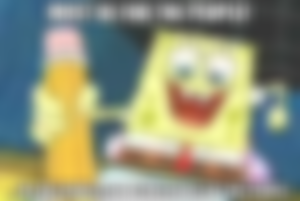 I am not to pedantic about grammar, as many times I had big mistakes in my articles. English is not my first language and let's assume that is the same for the creators of Bitcoin Black. Let's hope they are better at writing codes than whitepaper. Bitcoin is always written with lowercase, which I find it offensive. I know that being both a currency and a protocol can be confusing for some, same as the use of lowercase and capital letters. But wait... they even wrote their own coin as Bitcoin black few times.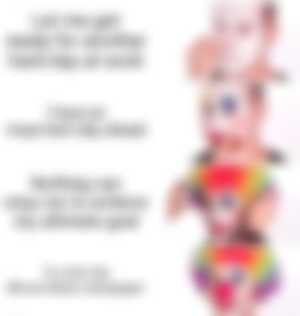 By creating a fair mass scale distribution, manipulation proof will lead to a stable currency which will eventually be a currency which will be truly usable and intended to: Pay wages. Pay rent. Pay for food.
What's wrong with using commas in a list? Are you trying to use the capital letters you didn't use until now? The mass abuse of the Bitcoin Black airdrop is not possible ... because people will not pay for multiple sim cards and is a low chance they will create multiple emails. I seen people making a dozen of emails to get a free NFT, and I am sure that those king of people will go a long way for $36 worth of Bitcoin Black.
What IEO funds will be used on? I assume this funds will be invested in technology, security systems, new block-chain experts, etc. Absolutely not! Went thorough the ideas and at one point I was thinking I am reading the script for one of Russell Howard's shows.
-An international marketing company based in Sydney, Australia to set up human billboards in most of the major cities worldwide at the beginning of the ICO.
-A chinese printing company to dropship marketing materials at the lowest prices possible, car stickers, an introduction to cryptocurrency by bitcoin black pamphlet, your custom QR stickers to apply to marketing material to gain App introduction rewards and more.
-A competition platform to reward viral marketing.
-A mix between a ebay and gumtree local online marketplace based around bitcoin black.
-A flash mob in England to aim to break the biggest flash mob attendance to promote Bitcoin Black.
-An online store specializing in Bitcoin Black items such as t-shirts, car stickers, cups
-A gaming company to create Bitcoin Black related android and iOS games which use Bitcoin Black as the games currency.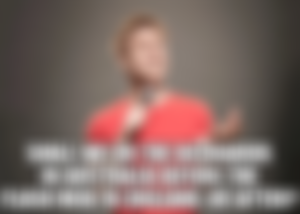 Rewards for referring new users to use the BCB App are reaching a new level of amusement. "Rewards for introduction will be 200 BCB coins for referring a new user to BCB. New users will also receive 200 BCB coins. There will be a tier 2 reward of 200 BCB coins which will help bring merchants on board." A bit confused if "the introduction" is the same thing as "referring" and amused by the reward. If the airdrop is estimated at $36 and each participant will receive 3600 BCB, means that 200 BCB will be estimated at $2. That is the lowest referral reward I ever seen.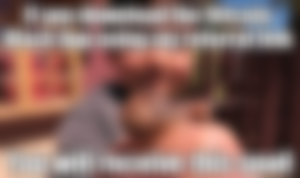 "Bitcoin Black began by a group who wishes to remain anonymous from Australia." If this is a puzzle than I know to solve it! The correct answer is "Bitcoin Black was created by a group from Australia, who wishes to remain anonymous". Is English the language used in Australia or am I wrong? "The main members will be allocated thorough Airdrop rewards and ICO rewards". Wow... I will be so happy if I get allocated a main member throughout the airdrop.
"5.3 Forum: The Bitcoin Black forum will have". Is this a guessing game? The Forum will have users? Topic? Time will tell!
"All support emails will be forwarded to support@bitcoin.black , through here the knowledge base and frequently asked questions will be built." OMG! I hope I will never be so desperate to contact the knowledge base!
"8.0 The Technology". That's it! Blank page! The Bitcoin Black technology is so advance that the human brain cannot understand it! 
"Bitcoin Black Website, approximately, Support, Rewards dashboard, Applications and more will be available in 24 languages initially and once this is close to perfect we will introduce even more languages." I am looking forward for Klingonian and Wookiee to be added but I will be over the mood when English will be integrated in the Website, approximately, Support, Rewards dashboard, Applications and more.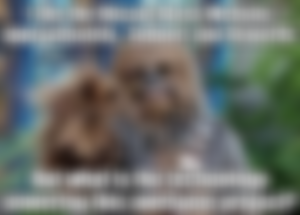 I had some fun time tonight and I see no harm to register for the $36 Bitcoin Black airdrop. If will be shared... happy days! If not .... nothing to lose!
Resources:
Bitcoin Black Is Destined To Surpass Bitcoin And Other Cryptocurrencies Shortly After IEO
Bitcoin Black Pre-Sale Is Over But The Airdrop Registrations Continue
This Is What I Learned After Reading The Bitcoin Black Whitepaper
Links and referrals:
Join the CakeDeFi revolution and get $30 worth of DeFiChain (DFI)
Check MAIAR, Elrond Gold (eGLD) new wallet, for $10 cashback
Get 100 TNC tokens (no strings attached) on Aladdin Exchange
Amazon author page: Mihalache
Quality Faucets: Free-Litecoin , FreeBitcoin & Stakecube
Tier 4 referral system: Horizen (ZEN) & ZCash from PipeFlare & GlobalHive
FreeCryptos Gang: DASH, TRX, ETH, ADA, BNB, LINK, NEO, BTC & LTC
I earn crypto for reading and writing on Publish0x and ReadCash, watching videos on Lbry.tv and surfing online on Brave Browser and Presearch. I use Swapzone for the lowest fee swaps