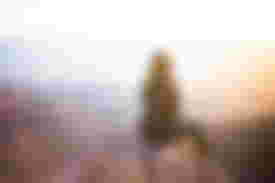 Aung San Suu Kyi, the undisputed leader of Myanmar (Burma), received the honorary doctorate of civil law from Oxford University 19 years after the announcement. Nobel laureate Suu Kyi studied philosophy, politics and economics at St Hoggs College in Oxford in the 1960s. He spent his family life in Oxford in the eighties. He gave this lecture on 20 June 2012 at Oxford University after a long period of house arrest. Source: Website, abbreviated translation from English: Shikhti Sunny
Today, many turning points in my life seem to have come together. I remember that year as a student at St. Hughes College; Those days spent as a wife and mother in Park Town. I remember that year, the year I was under house arrest, when the whole of Oxford University — my university my stood by me, supporting me.
The happy moments I spent at Oxford inspired me through the difficult days of my life. Those memories awakened my inner strength to face difficult challenges.
These memories are all but very common. I may have gone for a walk in Sherwal with my friends or spent time reading books on the college campus. Or I sat in the library and looked out the window boredly without looking at the book. But days are the most precious time of my life. Because, my life was very happy then. That happy life has made me want the young generation of Myanmar who want a life that they do not have the opportunity to enjoy and the reality of life.
When I look at Oxford today, when I look at the students here (I also visited my St. Hughes College yesterday) I find in me that young Suu Kyi — independent, carefree, wonderful.
I remember the days in Oxford very well. I remember going to the bus with my dear friend Anne to make the little things philosophical. The world is really made up of many variations. But we were not afraid of that. We are strong for diversity. Here we were taught how to prepare ourselves for various problems. I would like to recall here 'John ​​Low Care', whose book helped a lot during my house arrest. It was about liberation, about traveling to a larger world. Not a journey from one country to another, but a journey of thought and meditation. The motivation of this visit could not take me away from human society. I was never alone. My walk was wide. And all of this has been possible on the Oxford campus and for those beautiful days I spent with friends. I want our young people to know how they feel when this world is theirs and they are all of this world. This will make them grow up with confidence.
The most important thing about Oxford to me is that what I learned here was not limited to textbooks. I have learned to respect human civilization here.
I often think of the experiences of students studying at Myanmar University over the last few decades, including the misery of campus life. Campus life means where our young generation will build the world like them; They will build their own world. But in Myanmar they were kept in a chain. Everyone knows that young people cannot be chained, it is not possible to be bound by rules. So I want to build that golden opportunity in the universities of Myanmar. And I would be very grateful if my university — Oxford University could help build that.
In my Oxford life, I was the only one from Myanmar to study. In the early years I had no friends in my country. Mainly English and Ghana, India, Thailand, Sri Lanka and other countries used to study there. But I never felt different. As if we were all one, we are all students of this university. It bound us like a spell, which cannot separate any religion, caste, nationality or educational qualification. Oxford was the place to develop our free minds. There was no bias. Everyone here holds their own values ​​and respect. I have held these values ​​in my struggle for human rights in Myanmar. Myanmar stood at the beginning in establishing a new path. Our path is not as easy as in England. We have to cross this path and move forward. There is no end to the hopes of many about Myanmar. They think we are standing on the highway like the way from London to Oxford. But I will say, every inch of this path we have to build and I hope you will be with us.
I am proud to be back in my old college today. With such an honor, I am thrilled to be among the students at Oxford. I feel like I'm back in our Oxford education. So I don't feel any different than you. But my experience is different from the new ones. The path ahead is not easy for me. But I know Oxford expects the best from me.
So today Oxford has me in it. This motivation from Oxford will give me the strength to face the challenges ahead.