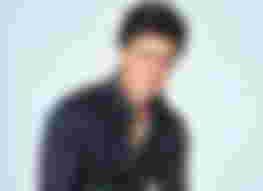 Shah Rukh Khan is a popular Indian actor. He was speaking to students at Yale University in the United States on April 13. Source: Website, abbreviated translation from English: Anjali Sarkar
Good evening! I am very honored to have the opportunity to come here today. Today I will tell you the simplest words of my life. I don't know if you will be inspired by my words. But I can say that these simple truths will help you to survive.
Life can be measured in many ways; Age, time or goal can mean the path of life. The measurement of time often confuses me. The day my father died seems to me to be longer than my childhood. Where is the destination of my life, I don't think I ever knew the answer to this question. I walked, I ran desperately on the path of my dreams, everything I got, everything came, everything came in its own way. I have changed, the people around me have changed, the whole world has changed, even my dreams have changed. I didn't really know where to go. I just did what I knew I could do best.
Then today I will tell my story in my own way. In my opinion, the measure of life is the perfection of heart and experience. Apart from this, nothing else comes and goes. Fame, success, beauty একটি everything is worth more than a full heart.
I am an actor. "Honesty is at the root of acting," said George Burns. When I can shape a character with pure honesty, that is the real acting. The purest expressions come from the actor's own experience.
It is true that when creation is revealed to all, it becomes separate from the Creator and becomes the property of the people. Many such nights have passed, and I have returned home overwhelmed with joy at receiving a reward. And then I discovered some critic wrote that I should have been given raw bananas instead of prizes! Anger, rage, then, it seems, raw bananas and critics — both of which should be given to monkeys as skins! In such moments I give up for a moment, but it never lasts. When you are broken, when the whole world despises you, there is only one way to survive. And that is to grasp your true self. The world can't understand you, it can misunderstand you. But at least you have to know yourself.
For me, it's like a strange compromise. I act like myself, I want to do it, again I have to keep in mind what the audience expects from me. I have to do my best at the same time, but I also have to take care of the reactions of those I work for so that I don't get upset. I try not to derail. No matter what goes on inside, I'm just smiling outside, signing autographs. Sometimes it feels like I'm standing on the side of a road and acting. My visitors are the pedestrians, who are clapping their hands at me a little jokingly, a little kindly and a little carelessly. But no matter who the audience is, I know my inner being is watching my performance, applauding me for doing a good job, laughing at my nonsense. So I say, learn to know yourself, never lose faith in yourself. Never give up on your life. There is nothing that you can do about it that will hurt you.
Believe in your own abilities.
Believe in yourself beyond criticism and condemnation. Don't be afraid to challenge the rules. Do not hesitate to walk alone.
Today I have everything I wanted at your age. I have achieved success, I have gained fame, I have enough resources. But none of this gave me as much happiness as my children did. You are not yet parents, but you have parents who love you dearly. Their love cannot be compared with anything in the world. You will notice that true happiness is in all things that can never be counted. And look, they don't want anything from you in return for this love. You will look at their feelings with a little respect, this is a great achievement for them. I am the father of two impossibly naughty children. No matter what you do as a child, no matter how big a mistake you make, there is no greater friend than parents. You may think they are annoying, boring, stubborn. My children think the same of me. But if you ever get in trouble, you can trust your parents the most. I lost my parents at a very young age, I know how much I miss them. One thing to keep in mind is that while success is often desirable, it often does not teach us much. And that's why I won't give any key advice on how to succeed. The truth is, as much as I have succeeded, I have succeeded because I could not accept failure. I have never tried so hard to succeed, as much as I have to avoid failure. I am a very ordinary lower middle class boy. I have seen very clearly what poverty is. I know how cruel his real form is. When my parents died, another word was added to the cruelty of poverty — failure. By no means do I want to convey that I recommend for the mother to be inactive. So when I first started acting, it had nothing to do with creativity. Most of the movies I did were characters thrown away by others, or something that no one agreed to play. I've acted in every one of those characters, just for one reason, so I don't have to sit idle. Once I did all this, I became a great actor. Success has come into my life in its own way, I have just done my own thing. So I think it's hard to be successful if you don't have enough fear of failure, you don't have the experience of failure. I can say something from my own experience.
1. It is difficult to succeed without failure. Your reaction to failure determines whether you will succeed or not. I always believe that if one way doesn't work, the other will. So I keep trying.
2. Once I fail, I start working harder, trying harder. Most of the time it is the success that comes.
3. When one failure after another comes, I realize, I may have forgotten my own being and want to be what I am not. Then I come back to myself, what really matters to me, I just focus on that.
4. Failure will show you who is your true friend and who is not. Our relationships are tested in moments of crisis.
5. When I overcome failure, I can recognize myself better. Let's rediscover our possibilities. This is how my confidence is built.
Life is not limited to many achievements, successes, qualifications and rewards. Know life, dream; If you fail, turn around. Learn to value what you have. Do not listen to people and do not forget failure. Although cruel, he is the real friend.