Hi guys,
it has been a long time since I wrote my last article here. For personal reasons, I haven't time to do that and to be honest, I don't also have a good idea what topics will be interesting. But today I thought that maybe the professional part of my life would be interesting for you :)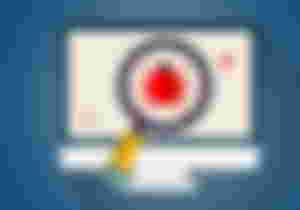 Why do I think I can write about testing?
Well, I got almost 10 years of experience in quality assurance (QA). Working in a few international companies where I went the full path from Junior Tester to Senior Tester. Testing thousands of different applications: Windows, Mac, web applications, front end, back end, hardware, and much, much more :). I have conducted several recruitment interviews for the position of a tester role. So, in my opinion, I have enough experience to said something interesting about that topic :)
What will these article series be about?
That's a tough question. Cause there are so many things and probably some new will also pop up in my mind while writing the next parts, or maybe You suggest something in the comments. Right now, I got a few topics in my mind already:
How to become a Software Tester?

Useful tools for testing

Some testing theory

Interesting bugs that I found

Famous software glitches and crashes from history

Most usual questions asked on interviews for tester

My experience from Testing Cup
So no matter if you would like to become a tester or not - I think you will find something interesting for yourself :)
As today's introduction to the series was so long - I just shortly wrote about one question: 'It is worth becoming a Software Tester?'.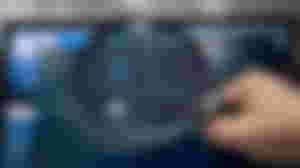 It is worth becoming a Software Tester?
Let's discuss about advantages of this job.
Very diverse and not boring - to be honest, that for me it's the best thing in that career path :) There are so many technologies, apps, and projects that if you have enough on one You can jump to another. For example, I was testing Cash Machines (ATM), and a few weeks later services that streaming Sports Broadcasts. Also, there is something exciting when You found a bug :)

Money - we all working to earn money - that is a fact. How much do testers earn? Well, like always it depends :p Depends on the country you live in, the company you work for, how much experience You have, etc. But the IT industry is one of the highest salaries for employees: I recommend that you google what earnings are in your place of residence.

Business trips - that is not a rule but in some cases, You need to visit a place where your customer has a business - sometimes that are really cool places, for example, I visited: Paris and Frankfurt and after work, I was able to go sightseeing them :)

Self-development - IT world is changing so fast - that soon or later You will need to adapt to changes:) You still need to learn new things. When You will master manual testing You Can start learning SQL, automatic tests, security tests, performance tests, etc. The possibilities are endless.
To sum it up: In my opinion, that is a very good career path and I must admit that I like it a lot :) Will it also be good for You? Well, maybe next articles will help You to decide :)
I think the article is long enough for first episode :) How You like it. If you have any questions or suggestions on which topics should I cover, give me the info in a comment.
See you :)