"Parents give mobile phones to their children while they are playing. They turn different aspects of their mobiles and find out different things. Parents then smile. That laugh means, 'My father can`'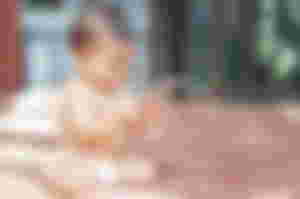 . As a result, the child is doubly enthusiastic. But our parents don't know, It is a silent killer for the physical and mental condition of children. "
📱 # What is the reason why children are so attracted to mobile phones, tabs or laptops ?? 1. In most of the households in the city, both parents are employed. Can't give children enough time to finish office.
As a result, children are largely deprived of parental care. So they are giving phones, tabs or laptops to the children to spend their leisure time.
72. Once upon a time there were enough fields for children to play.
Then the children would play outside in the open field. As there is no open field at present, parents also think about safety before sending children outside to play.
So many parents think it is better to spend time watching children's games and cartoons at home. 63. You may be busy with some important work. The little boy sitting next to you is doing mischief. He held a smartphone or tab in his hand to keep her calm. Leaving songs, cartoons or funny videos to calm him down instantly, you focused on your work.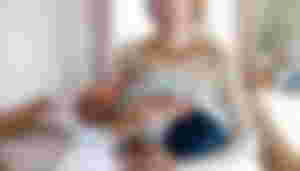 74. Often parents listen to cartoons and songs on their mobile phones to feed their children. 65. Many give mobile phones to children to show them different types of rhymes and poems.
61. Excessive use of phones hinders the mental development of children.
72. Children are affected by various eye diseases due to radiation from mobile phones.
83. Smartphone and internet addiction hinders the normal development of the child.
74. Decreases the child's patience and attention. As a result, children gradually become intolerant, antisocial, and disorderly.
75. The development of his innate social qualities is hindered.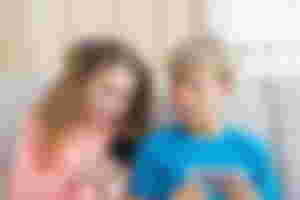 6. Children are deprived of adequate sleep due to prolonged use of the phone. As a result, they suffer from a condition called 'Attention Deficit Hyperactivity Disorder' or 'Attention Deficit Hyperactivity Disorder'.
6. Through smartphones, children are exposed to various immoral and offensive content at an early age without realizing it. They are taking these things for granted as they are easily confronted with these issues.
🔍 # How to keep baby away from mobile phone ?; 🚩 # 1. Do not use the phone too much in front of the child
★ You know, kids love to imitate adults! So, you also have to be moderate in using mobile. I know, now you can do all the important work with the small phone in your hand, also try not to spend time on mobile without need. Do not do this by smiling after reading a chat on the phone in front of the child or expressing happiness by increasing the points in the game. This increases the child's curiosity about mobile.
🚩 # 2. Keep the child busy with other work Try to keep the child engaged in various creative activities from an early age.
★ Drawing, playing sports, tending trees, etc. increase the value of the child, also develops thinking. Make it a habit to read story books, if necessary, sit in front of him and read story books.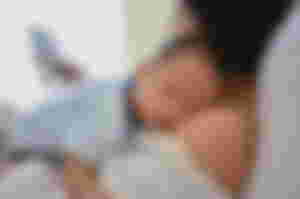 # 3. Mobile phone is not a toy There are many parents who hold a mobile phone in their hand to handle the child's crying or stop crying. If you hold the child's hand while playing games or playing music on the mobile, the child becomes distracted and stops playing. However, this practice is not entirely correct. Never try to keep the child calm with the mobile
# 4. Give the child more time If the child is alone for a long time during the day, he becomes irritable and makes more money. Spend as much time as possible with the baby. Tell him stories, take him out for a walk, tell him what you did all day, and ask him out
When you hear the mobile name. How much that advance, how much that cry to get in hand once. If not, the stubbornness increases. And as soon as I get it in my hand, I immediately touch the screen of my mobile phone. Nowadays, even breastfed babies do not want to eat without watching videos or pictures on their mobile phones.
Nursery kids are obsessed with mobile games. If it is forbidden, war will break out at home. Again, many mothers are busy arranging their work and hand over the mobile to the child. There are many mothers who are pressing the mobile in their mind while breastfeeding the baby or using the mobile near the head of the sleeping baby.
There is a scene in almost all the houses. By doing this, he himself is not able to understand how much damage his mother is doing to his child. Always keep the mobile at a minimum distance of 5 feet from the children.
Many children are so addicted to mobile phones that they are not interested in playing on the field or spending time with friends. They are becoming increasingly digitally intoxicated. As a result, the incidence of radiation in the child's brain is increasing rapidly.
Many countries have banned the use of mobile phones before the age of 12.
But there is no such awareness in this country. Illness in use Use of small to uncontrolled mobile phones increases the chances of brain cancer by 400 percent. This radiation destroys DNA, exacerbates sleep disorders, and causes neurodegenerative diseases and Alzheimer's. According to the World Health Organization (WHO), radiation emitted from mobile phones is 'possibly carcinogenic', which means that the risk of cancer from this radiation is very high. In particular, the incidence of this radiation is highest in the brain of children.
Because the skin, tissues and bones of the brain of children are very thin. As a result, the harmful effects of radiation are twice as high as in adults. According to the Journal of the American Medical Association, the effects of radiation fall on the nerves of children's brains.
From which the child's brain is easily affected by cancer, brain tumors. Even if children talk on the phone for two minutes, the electrical activity in their brain starts from radiation. Which lasts for about an hour. It doesn't just affect the brain around the ears. It gradually penetrates deep into the brain and reduces the ability to concentrate and comprehend reading.
Various unexpected traits are revealed. Reluctance to go to school, study and mental exhaustion at an early age. The onset of minor problems 1- Spending time on mobile only during leisure time outside of studies. As a result, type two diabetes and childhood obesity are now consuming at a very young age.
2- The child is a little annoyed, can not be happy with anything for a long time. Radiation damage increases heart problems and high blood pressure at a young age.
3- The ability to adapt to everyone is not created. Negative, violent attitudes are born in the child's mind.
4- Prolonged use of sophisticated devices like mobile phones causes eye damage. Mild eye irritation, redness, dryness of the eyes may occur. To avoid radiation Besides talking on mobile, watching movies and cartoons on the internet for a long time. Playing online games or video calling, chatting, the incidence of radiation is deadly. So to bring the child under your control, trying to calm him down in this way is more dangerous.
1- If the child plays with the phone, always put it in flight mode, but give it to him. Always teach to talk on the phone with a headset.
2- If he is given a mobile phone, he should always keep an eye on what he is doing or watching.
3- Do not keep the phone near the baby's head while sleeping at night. Danger even if put in charge. Best of all, don't keep the phone in the bedroom.
4- Phone should not be allowed to be used under 12-18 years of age. Brain damage is more common in people under the age
"Parents give mobile phones to their children while they are playing. They turn different aspects of their mobiles and find out different things. Parents then smile. That laugh means, 'My father can`'. As a result, the child is doubly enthusiastic. But our parents don't know, It is a silent killer for the physical and mental condition of children. "
📱 # What is the reason why children are so attracted to mobile phones, tabs or laptops ?? 1. In most of the households in the city, both parents are employed. Can't give children enough time to finish office. As a result, children are largely deprived of parental care. So they are giving phones, tabs or laptops to the children to spend their leisure time. 72. Once upon a time there were enough fields for children to play. Then the children would play outside in the open field. As there is no open field at present, parents also think about safety before sending children outside to play. So many parents think it is better to spend time watching children's games and cartoons at home. 63. You may be busy with some important work. The little boy sitting next to you is doing mischief. He held a smartphone or tab in his hand to keep her calm. Leaving songs, cartoons or funny videos to calm him down instantly, you focused on your work. 74. Often parents listen to cartoons and songs on their mobile phones to feed their children. 65. Many give mobile phones to children to show them different types of rhymes and poems. 📌 # Harmful aspects: 61. Excessive use of phones hinders the mental development of children. 72. Children are affected by various eye diseases due to radiation from mobile phones. 83. Smartphone and internet addiction hinders the normal development of the child. 74. Decreases the child's patience and attention. As a result, children gradually become intolerant, antisocial, and disorderly. 75. The development of his innate social qualities is hindered. 6. Children are deprived of adequate sleep due to prolonged use of the phone. As a result, they suffer from a condition called 'Attention Deficit Hyperactivity Disorder' or 'Attention Deficit Hyperactivity Disorder'. 6. Through smartphones, children are exposed to various immoral and offensive content at an early age without realizing it. They are taking these things for granted as they are easily confronted with these issues. 🔍 # How to keep baby away from mobile phone ?; 🚩 # 1. Do not use the phone too much in front of the child ★ You know, kids love to imitate adults! So, you also have to be moderate in using mobile. I know, now you can do all the important work with the small phone in your hand, also try not to spend time on mobile without need. Do not do this by smiling after reading a chat on the phone in front of the child or expressing happiness by increasing the points in the game. This increases the child's curiosity about mobile. 🚩 # 2. Keep the child busy with other work Try to keep the child engaged in various creative activities from an early age. ★ Drawing, playing sports, tending trees, etc. increase the value of the child, also develops thinking. তৈরি Make it a habit to read story books, if necessary, sit in front of him and read story books. # 3. Mobile phone is not a toy There are many parents who hold a mobile phone in their hand to handle the child's crying or stop crying. If you hold the child's hand while playing games or playing music on the mobile, the child becomes distracted and stops playing. However, this practice is not entirely correct. Never try to keep the child calm with the mobile # 4. Give the child more time If the child is alone for a long time during the day, he becomes irritable and makes more money. Spend as much time as possible with the baby. Tell him stories, take him out for a walk, tell him what you did all day, and ask him out