Ninety percent (90%) of the world citizen prefer football then other sports, and that is why football gets more value every blessed day, and by that, all those that are involve in football would always get rich, both coach and staffs, including all the club's workers always get rich because football itself is already rich. I never see where the investors ever loose because gain comes everywhere, both from fans (when they buy ticket to watch match) and from the sponsors. Example of the sponsors are Teamviewer sponsoring Manchester United, Qatar airways sponsoring Barcelona, Emirate is even the highest sponsors of the football clubs, they sponsor Arsenal as Emirates fly better, Paris Saint German, AC Milan etc.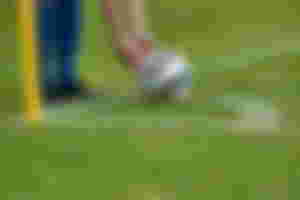 Even United States of America that loves Basket ball and where we can call the home of basketball ball has started promoting football by buying popular European footballers that are old and retired from big Europe clubs to play at the America major league that they call MLM, example of the players that has played at Big club and now in the Major league is Gareth Baale, he played for Real Madrid and when his contract lapse, he moved to America and one of the owner of the club is David Beckham, his full name is David Robert Joseph Beckham and he's the the current president and co-owner of Inter Maimi FC at America, not just that, he is still a co-owner of Salford City and funny enough, David Beckham is an English player with good records, he the first English player to win league titles in four countries: England, Spain, the United States and France. Now Beckham is a Co-owner of America football club, I don't know why he have share in the America club when he can buy as many as possible or as he want at England but he didn't because, maybe he just want to promote the league.
Where the UEFA targets most to make money now is Middle East because they keep showing much love for football but they didn't have big footballers or stars that can promote their football for them and they would be glad to have that, because of this, they let Qatar host the World Cup that just ended and won by Argentina and even FIFA confirmed that they gained huge in the competition that just ended, if not that they have arranged where they would play the upcoming one in the next four years, they might be happy to let one of the Middle East countries host it again and I like the way FIFA abide with the county's rule and regulations; no alcohol and it work well and i think that is the best rule ever because things went smooth and well when people aren't permitted to drink Alcohol that can cause misbehaves.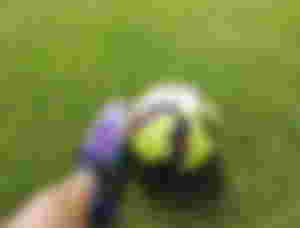 Football is Amazing, it brings all the world together, the players that plays in different clubs are from different continents, so by supporting a club, you are automatically supporting a player that is not from your country or your continents. People love Christiano Ronaldo and Lionel Messi, these players are from different continents, Messi is from Argentina; South America continent while Ronaldo is from Portugal; Europe but the have South America blood running in him, because his father is a Brazilian, so the best footballers that rule for many years are from South America and we can't because of that not support them. Messi don't speak English but he understands the football language which is the best Language.
China want to have the best football phase like the Europe football but it hasn't been possible ever since they have been trying, spending money on buying players from Europe by giving them huge amount of money so that they can go there and play, they entice Oscar with money and he went there right after he won Champions League with Chelsea, the first Champions League ever and played some matches in the Europa League before he go to China to play football for money but he was sent Europa league medal 🏅 and champions league and Europa league is the huge thing that football players want to win in the Europe football clubs. Carlos Tevez was even the highest paid player in China and they spend on players because they want their league to get popular like the Europe leagues but it's still never possible but maybe it can happen in the future.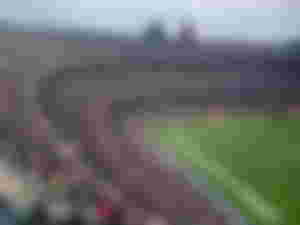 Football makes ordinary people rich, just have the talent, skills and luck, that is all that Christiano Ronaldo have, he is an ordinary man, he never thought that he would be what he is presently when he was young, his father even doubted him when he did he want to have money like Michael Jackson and now he have the fame, money even more than Michel Jackson when Michael Jackson was alive, even if Ronaldo didn't play football again, he would still be rich, although he's not the richest and not the even Lionel Messi but the duo are the lovest and has many fans in the world because they both dominate the world for more than a decade now and they proved the age 30 theory wrong because they have surpass 30 years old in age and they are still playing like they are in their 20s.