Will This Relationship Work?
Our relationship can work only if we both are willing to give our best effort to make it work. The effort knowing that relationship is where pro parties work together to be together. In truth, you are going to have to go through obstacles and tests in your relationship and these obstacles and test either are for the worst or the better. So you have to think positive, not negative knowing that no matter what, you two have to be devoted to each other. When you become more committed to each other, you easily overcome obstacles.
Also, trust is a big thing that people need in a relationship. You have to prioritize each other if you truly love each other, people should have no clue seeing your differences. It is also expected that each of you will make time for each other and you have to be patient with each other when necessary.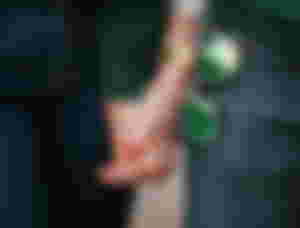 I can say you should desist or quite suggest to yourselves who is better in which sense. There is no need for comparison, you don't have to compete with each other when in a relationship because it leads to a disastrous ending. If you do that in your relationship you will never have a good relationship nor will you find peace with your partner. What is the essence of being in a relationship that has no peace? All u need to do is understand what you feel for each other and learn how you can grow together in the relationship.
If he is not good at academics or if he is not on par with ur class, still there will be some things in which he will be much better than you, because that is the reason you like him and consider him to be in a relationship with him/her. When you correct one another don't make it look as if he/she is not better in something else.
Ensure you both have respect for each other, likewise for each other's shortcomings and complement each other in things you do better.
Why is it that relationship advice for women is typically different from relationship advice for men?
This is because while as an individual, it's true that every man often communicates differently unlike the way women do communicate and have different priorities also. Many men take a logical approach to relationships whereas women often respond to how they feel or emotional approach. While sometimes changes can be made to one's behaviour and habits.
Effective relationship advice for our women will also include that understanding why a man acts the way he does will go a long way as your relationship is concerned. Likewise, understanding why he doesn't always change so easily regarding some most you feel or think should be easy for him to change towards.
One such example is that women will often talk to make emotional connections in one way or the other, to the extent of making the man feel guilty about not listening to them. Think of when you go out with your girlfriend or spouse - it's nonstop chatter about anything and everything around them that tends to call for attention. The funniest part of it is that when they get all the attention they wanted they hide behind the man to help reduce the focus by attaching negative instances to the atmosphere. Questions like, what are you looking at? Is my hair not good? Am I talking too much? Am I too fat/thin/slim? And so on.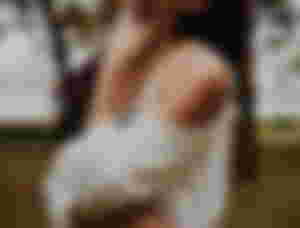 But as for the man, when he relates with the woman logically whenever she is hyper-emotional its leads to misunderstanding which might end in conflict. The advice for women that deals with men include the fact that men typically talk to relay information and not much else. They may laugh and joke with one another but men rarely sit around and talk the way women do.
This can be difficult for a woman to understand as she wants nothing more than for her man to sit and talk with her, but good relationship advice for women means understanding why this isn't going to happen as readily or as often as you might expect.
Men usually have a hard time expressing themselves as freely as women and especially have a hard time talking about how they feel. Other differences that come up when talking about relationship advice for women is that women usually enjoy and appreciate being part of a family and a couple as many will have it. It's important to them that they're part of that partnership. Men usually appreciate being part of the couple but don't find their identity being wrapped up in it the way many women do.
So a part of relationship advice for women is to understand why they don't always call as much as you think they should and why they're not as thoughtful as you think they should be.
It's not a reflection of the relationship itself or how they feel about it; men simply just don't always obsess about relationships the way women do. It's easy to interpret this as thoughtlessness but again, relationship advice for women means understanding how men think and why they act the way they do.
Of course, all this relationship advice for women doesn't mean that men shouldn't step up and do their part in keeping the relationship alive and healthy. If talking is important to a woman then of course he should make an effort to open up.
If communication and thoughtfulness are important to her, he can work on those areas as well. A good relationship is made up of two people trying their best to accommodate each other as they learn what is important to one another. So relationship advice for women doesn't mean she should give up everything important to her, but rather should just be helped to become better.