All of us sometimes spent our holiday doing what we love or what please us . some people even like to visit their village and travel overseas . I belong to the first time , I spent my holiday at my native village and am more than happy that I did.
Before I continue my narrating my story; how I spent my holiday , I will like to appreciate my sponsor for their encouragement and support , counsel , They are all Wonderful .
My native village is quite a long distance from the city , It is at least six hours journey by the train , through the village landscapes . My Grandfather resides in the village , while my Grandmother died a couple of months ago . I have decided to spend my holiday at my village where my grandfather resides in , I was very excited and rejoicing to visit my village for more than one reasons.
After I had packed all my clothing in to my traveling bags and box , I was heading to the train station , on getting at the train station , I quickly bought my train tickets, The train arrived unfortunately, I and other passengers board into the train , The train departed after 1hour ago , the journey was peaceful and stressful , the train finally arrived at my bus stop . Where I will board car to my village bus stop , I waited for good two hours , before I was able to found one taxi , unfortunately I told the taxi driver where I was heading to so I board his carb , heading to my village bus stop . The journey lasted for about one hours , on my way I saw alot of traditional design , such as , statue of and idol , a big calabash with some wooden images and masquerade . I arrived at my village bus stop a few minutes later . I will have to go to my village through the sea , in other to get to my final destination , after I have been loaded into the boat, the boat man sailed for 1 hours , I saw alot of things that make me feel super surprised, such as , fish , and so on . The journey lasted for about two hours , I got to my grand father place , where I ate my native diet. I have to take my bath in the stream where I saw alot of aquatic creatures , the weather of the village was so cool , .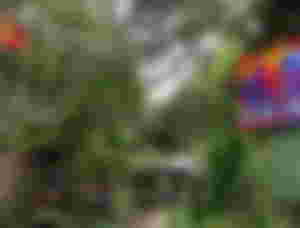 The next day ; After I had finished taking my baths and eating my breakfast my Grand father asked me to follow him to his big farm , I told him I will not be able to follow him , because of the stress's I passed through on my journey yesterday when coming to the village , So my Grand father went alone to his big farm . I spare no time to meet new friends in the village , I immediately dressed up and set out to gather new friends in my native village. Every one in the village knew about my arrival at the village due to my mode of dressings and mode of speaking . It was good to see them ( I mean the new friends I met at the village ) we all introduced ourselves to each other , one after the other . I think the best part in spending your holiday , is to have fun together with people and make new memories ,. It was a real fun to play with my new friends at my native village , we all got tired of taking and chatting about our life and school . Unexpected my grand father arrived at home so I left my new friends alone and went straight home .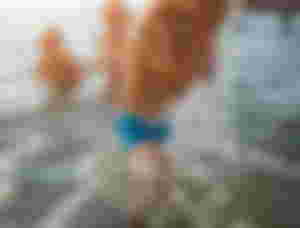 The next day , my grand father insisted that I should follow him to his big farm to render assistance to him and discovered alot about farming, I was very happy hearing those words from my Grand father mouth , so I quickly decided to follow him to his big farm , we trekked for about thirty minutes before we got to his big farm . Wow !! , I screamed his farm was very large than my expectations , this will cost me a day to help my grandfather uproot all the weeds in the farm , I said , my grandfather tapped me and he said to me with a cool voice, son let go catch fun. Me and my grandfather harvested alot of fruit and tubers on his farm, we also went to the near by river , where I was taught how to catch fish, I caught alot of fish . I went back to the village rejoicing and dancing due to the fish I caught .
Visiting my village and spending my holiday there , was one of the best decision I made , I am glad that I took it , I not only spent my holiday happily but I think I made a new memories , it is a wonderful experience .
Thanks so much for reading .
Have a nice day .
Hug's !!!!