Question That Defines Me -Answers: Have you ever...?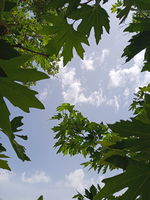 New month, new week, greetings to all. My article consisting of new questions and answers that will help you get to know me. I have no doubt that you will read my writing with great pleasure, Have a nice reading.
Hangi yaşta yetişkinliğini yaşadığın ve ne zaman gerçekten yaşadığın süreler?
İlk gençlik yıllarımda kendimi bir yetişkin gibi hissettim. Çünkü o zamanlar biraz sakalım ve bıyığım vardı. Sesim derinleşmişti. Ve en ilginç şeyi keşfettim: penisim büyüyordu. İşte o zaman kendimi bir yetişkini okurken gördüm. O zamanlar birçok yeni şey keşfediyordum. Ahahaha Çocukken izlememize izin verilmeyen müstehcen içerik izleyim. kendini bir yetişkin gibi hissettim.
What are you secretly collecting?
ahahahaha
Bitcoincash is of course secretly mass commenting. And now you will go too. It is no longer a secret.
Long live the Bitcoincash kingdom..
Having the possibility to go back in time or into the future, which do you think you're thinking?
If it were me, I would choose to go back in time. And I tried to correct all the mistakes and mistakes I made in the past. In the past, I used to make up for the time I didn't write in Readcash and write a lot of articles. So Rusty would visit me and I would earn bitcoincash, I would save bitcoincash to gain my financial freedom in the future. I'm sure many of us choose to go back to the past. Because most of us regret the mistakes we made in the past and think that we should make up for them.
When are you most productive?
I'm usually very productive in the mornings. That's why I wake up early in the morning. I never like to wake up late. Because when I wake up late in the morning, I don't feel like doing anything..
If you had the opportunity to look at someone's email without their knowledge, would you do it?
If this is my partner's email or messages, I would be curious and look. I don't think there is any bad intention in that.
what would you do if you were me??
Have you ever done something embarrassing next to an ex?
Ahahaha yes I did. I had had some alcohol and so I was drunk and unaware of what I was doing. That's why I touched my ex's breasts. ahahhaha i guess that was a little embarrassing. And my partner let me do that. I was a little embarrassed as I remembered what I had done when the effects of the alcohol had worn off. But I think it was a very enjoyable moment.
How do you entertain yourself when you're bored?
When I'm bored, I usually watch videos or have fun watching movies with sexual content.
At what age did you think you were an adult and when do you really think you were an adult?
In my early teenage years, I felt like an adult. Because at that time, I had a little beard and mustache. My voice had deepened. And I discovered the most interesting thing: my penis was getting huge. It was then that I saw myself reading an adult. At that time, I was discovering many new things. Ahahaha I was watching sexual content we weren't allowed to watch as a kid. I felt like an adult.
...
Another article is over. Thank you to everyone who has read my post up to this point. Hope to meet you in another article full of new and fun questions, goodbye.
All opinions in this article are my own. It cannot be taken from anyone else.