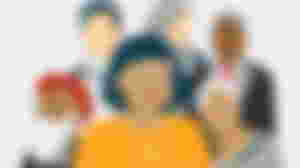 Many of us desperately hope that new and effective coronavirus vaccines will soon bring our lives back to life before Kovid. But many scientists warn that their arrival does not mean that we will be able to throw protective masks in the trash in the foreseeable future.
Scroll down ↓ to find out how vaccines work and why they have to reach a huge number of people to end our socially distanced lives.
Vaccines are widely considered to be one of the greatest medical achievements of the modern world.
Each year, they prevent an estimated two to three million deaths, stopping more than 20 deadly diseases, according to the World Health Organization (WHO).
Children's diseases that were common for less than one generation today are becoming rarer today. And the great goddesses - who killed hundreds of millions of people - are completely eradicated today.
But it has taken decades for these successes - and many of us now expect effective coronavirus vaccines to deliver similar results in a radically shorter timeframe.
The news that some of the new vaccines are more than 90 percent effective - meaning that about 9 out of 10 people who receive them would be protected from receiving Kovid-19 - has led many to believe that we could soon give up distancing and discard protective masks. .
In the United States and the United Kingdom, where vaccine approvals are being rapidly issued and mass immunization programs are being developed, some have even suggested that life could return to normal by spring.
But many global health scientists and experts warn that vaccines, with limited initial supply and delivery to select groups, are unlikely to return us to our old way of life in the foreseeable future.
Tedros Gebrejesus, the head of the WHO, himself said something similar.
"Vaccines will serve as a supplement to the tools we already have at our disposal, and not replace them," he said.
"The vaccine alone will not end the pandemic."
The explanation for this gap in expectations - between the optimism of some politicians and the public on the one hand and the reservations of many scientific professionals on the other - could be explained, at least in part, by not accepting how big the task is to get enough vaccines to enough people.
What many of us are not aware of is that when we talk about infectious diseases - those that pass from person to person - in order to truly protect all people, we must vaccinate them in huge numbers.
This is because the power of the vaccine is not only in its ability to protect us as individuals, but also in its ability to protect the people around us and the communities in which we live.
Take Sean for example.
The problem for Sean, us and our communities is that no vaccine is 100 percent effective.
The smallpox vaccine is one of the best, and it protects 95-98 percent of people.
The efficacy of the recently developed vaccines against Kovid-19 Pfizer / Biontek and Moderna is also not coming to an end, and we still do not know whether this percentage will decline - over time or outside the conditions of clinical trials.
This means that one in 10 people will not be protected against Kovid-19 - even if we manage to vaccinate all people.
Without 100 percent coverage, which is unlikely in any vaccination program, the number of people at risk will be higher.
They could be among the most endangered - we already know that the elderly usually have a weaker reaction to the vaccine, although vaccines against the coronavirus have shown encouraging results in this regard.
With all of this, some people in our communities may not be able to be vaccinated at all for health reasons, such as those receiving some form of cancer therapy.
This means that a significant contingent of people around us will remain constantly endangered. Some of our friends and family members may be among them.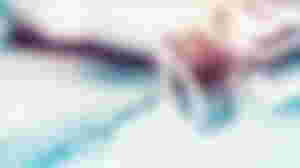 But there is still a way to ensure that we indirectly protect everyone - and that is to make the most of the power of mass vaccination.
If we vaccinate enough people within our communities, an amazing thing starts to happen.
We create multiple invisible shields that interfere with the bacillus transmission chain and indirectly protect our endangered friends and family members.
We create multiple invisible shields that interfere with the bacillus transmission chain and indirectly protect our endangered friends and family members.
This is sometimes called population protection or collective immunity.
What we don't know yet - and that's key to researching the degree of herd immunity - is how accurately the current contenders for the Kovid-19 vaccine can prevent or transmit immunity to the virus.
We may have to wait a while longer to know this for sure, but the scientists behind the Pfizer / Biontek vaccine suggest that there is a chance that at least one of them could help reduce the risk.
But even if we assume that they help stop the transmission, the number of people who will have to receive the vaccine in order to fully protect the endangered is very high.
This is because even with a significant level of vaccination with an effective vaccine, a large number of people still remain exposed to the virus, says Professor David Salisbury, former director of immunization at the British Ministry of Health and associate associate of the Chatham House expert group.
And that comes down to simple math, he explains.
That is why scientists point out that until we have enough vaccines to switch to wider vaccination from risk groups against Kovid-19 and reach large proportions of the population, we will not experience the end of physical distancing.
"If you only protect the endangered, you will stop the deaths that occur among the endangered and reduce the burden among hospital cases, but that will not prevent transmission," says Professor Salisbury.
The transmission will continue between people who have not been vaccinated, who can then pass it on to unvaccinated and endangered people who have been vaccinated but have not yet developed a protective immune response, he says.
This inevitably means that if we want to avoid creating pockets of transmission and exposure to the virus to vulnerable friends and family members within our communities, we must achieve a high level of vaccination in all age groups in all geographical locations.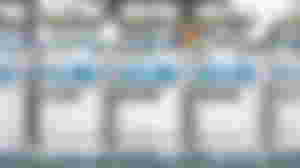 Given how interconnected the world is in terms of the movement of people and goods, it also means that the same must be done in every country in the world.
"This is a global pandemic, this is not a national epidemic, so you have to stop the virus everywhere and, until you do, it will not be safe anywhere," says Professor Salisbury.
The current global vaccination plan means that the most vulnerable and health workers will be the first to receive the limited number of available vaccines.
But some countries, including the United Kingdom and the United States, have already indicated that they plan to switch to wider vaccination from vulnerable groups as soon as stocks allow.
The head of the British National Health Service (NHS) said that it could take until April before all those affected receive their doses - but the government's ultimate goal is to vaccinate as many people over the age of 16 as possible.
Overall, the WHO estimates that between 65 and 70 percent of people will have to be immune before transmission is stopped, herd immunity is achieved and everyone everywhere is declared safe.
Professor Azra Ghani, an epidemiologist at Imperial College London who specializes in mathematical models of infectious diseases, believes we need to reach 70 percent to "be really sure."
She believes that achieving this will, in the end, return our lives to normal, but achieving that will be a difficult process, even without the unforeseen obstacles.
"The vaccine will end the pandemic, it's just a question of when, and that part is the hardest to predict, because the biggest challenge is to release this vaccine into the world."
Immunizing a large segment of the British population of 68 million will be a huge task, let alone reaching a larger part of the planet's 7.8 billion inhabitants.
Nothing of this magnitude has ever been tried before.
Vaccines and their accompanying equipment - such as the bottles in which they will be stored - must be produced in mass quantities.
The supply of vaccines may not be able to meet the demand for some time.
Vaccines must then be transported from factories and delivered to health centers - including those in isolated communities that are difficult to reach in all parts of the world.
Some of the vaccines will also require cold storage, for example the Pfizer vaccine must be stored at -70 degrees Celsius.
The British National Health Service (NHS) has already organized a network of mass vaccination centers to fulfill this logistical task, after the country became the first in the world to approve Pfizer injection.
But for others, the challenge will be even greater.
German logistics giant DHL has warned that large parts of Africa, Asia and South America do not have enough refrigeration plants in the delivery phase called the "last mile", nor enough storage space, which will be the "biggest challenge" in delivering the vaccine to the population.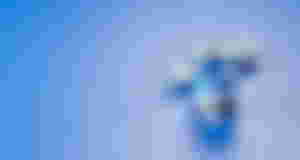 And there is another hurdle that could slow down the task of delivering the vaccine to enough people to protect the vulnerable.
Health officials will have to overcome the growing tide of suspicion about the vaccine - an increasing number of people are not ready to be vaccinated, which the WHO considers one of the ten biggest accompaniments to global health.
In Great Britain, about 36% of people said that they were not sure or that they were unlikely to agree to be vaccinated, it was revealed in the reports of scientific institutions, the British Academy and the Royal Society.
Similar figures were recorded by a survey conducted by JuGov last month.
This reluctance to vaccinate people, along with the rise of vaccine misinformation - the so-called anti-vaccination movement - could make it difficult to achieve herd immunity through vaccination in many countries.
Professor Ghani suggests that reassuring people who would otherwise be vaccinated but currently feel "a little nervous" about how quickly vaccines against Kovid-19 have been made will be key to mass vaccination in the UK.
The task of getting populations and getting people to show up for appointments could mean that we will move towards herd immunity levels at a "slower pace," she says.
Despite the scientific and practical challenges of delivering an effective vaccine across the UK and the world, the good news is that it seems very likely that the first generation of vaccines will have a significant effect on the global battle against Kovid-19.
In the short term, they will help prevent the most vulnerable in our communities from getting severe forms of the disease and dying, especially older people with chronic conditions and health workers on the front lines.
Pfizer / Biontek's announcement that their vaccine appears to protect 94 percent of adults over the age of 65 is an important impetus for these efforts.
The bad news is that it may take months or possibly even years for us to vaccinate enough global populations to make the entire interconnected world safe and to get to the point where we can fully return to normal.
Suggestions that vaccines will be able to bring us back to where we were before Kovid-19 until Easter next year have given people unrealistic expectations, says Professor Salisbury, and such an outcome, in the absence of stopping the transmission, is "unlikely."
Even countries with strong health infrastructure and experience in mass vaccination programs - such as the UK - will have trouble reaching enough people to break the transmission chain, he says.
And while the outlook for vulnerable groups will "undoubtedly look brighter" next year, Professor Salisbury says the rest of us will probably have to take additional precautions for some time to come, which he calls the "vaccine plus."
Professor Ghani agrees with that and estimates that it will take another two years "for the whole world to return to normal", but that this process will probably be faster in high-income countries such as Great Britain.
But she warns that although vaccines will eventually end the pandemic, they will not "fight the virus" and the world will have to "continue to be vaccinated" just as it does with other diseases.
And so, in the new era of the "vaccine plus" that is probably currently being born in the fight against Kovid-19, 2021 will probably require us to dig deep for a few more months - and probably longer than that.