Since ancient times of civilization, plants, herbs, and various medicinal plants is being used as medicine for various human diseases.When we get sick, we can use different types medicinal plants, leaves etc to rescue from diseases.
Today we will know some of the medicinal plants that we almost use. How we can use and get benefited from Ginger, turmeric, mint, neem, coriander leaves, cumin, lemon etc medicinal plants.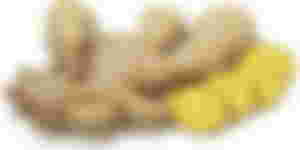 Ginger is mainly used in cooking, whether vegetarian or non-vegetarian.Ginger tea gives excellent relief from cold.Ginger contains antioxidants and other nutrients that help with arthritis, inflammation and infections. Raw or heated ginger relieves muscle cramps. Ginger contains enzymes that are good for flatulence and reduce flatulence.Regular ginger eating habits can give relief from several deadly diseases.To get rid of nausea, chew ginger and drink it or mix a little salt with ginger juice. You will get the solution in hand. If you eat more spicy food, you will get heartburn. If you drink 2 cups of ginger in 2 cups of water without thinking too much, you will get heartburn. Ginger juice can also be used as a painkiller. You can also apply ginger juice on the affected area or drink it.Ginger jury match load to relieve stomach pain and solve digestive problems.Pain in the lower abdomen during menstruation is very common in girls. To get relief, ginger should be boiled in hot water and soaked in a towel. At that time, it is very beneficial to mix honey with ginger tea to keep the menstrual cycle in order.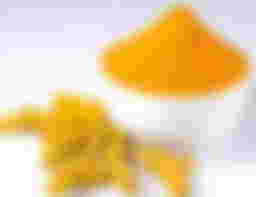 A member of the ginger family, the most active ingredient in turmeric is curcumin. It has antioxidant and anti-inflammatory properties that relieve the pain of arthritis, skin diseases, eczema and psoriasis, many say. It is widely used in Ayurvedic treatment.
Curcumin, an antioxidant that is five to eight times more effective than Vitamin E or Vitamin C, boosts the body's immune system and regulates cholesterol levels.  
It has a beneficial role in heart disease and Alzheimer's disease. When cooking with turmeric, mixing it with black pepper and dry ginger enhances the medicinal properties.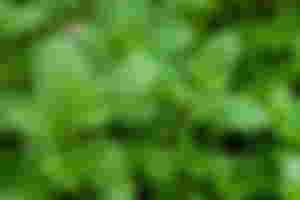 Mint leaves have been used medicinally since ancient times.Surprising but true that mint leaves have the ability to prevent cancer. Peppermint alcohol, a component of phytonuriants, inhibits the growth of cancer cells in the body.
Mint leaves are very effective in the immediate relief of those who suffer from asthma and cough. Boil mint leaves in hot water and steam the water and gargle with it for immediate benefit.
Mint leaves have excellent antioxidant and phytonutrients properties that can solve any stomach problem very quickly. Boil 7/8 fresh mint leaves in hot water and mix it with honey.
Headache or joint pain solution, So mint leaves can be used to relieve headaches or joint pain. If you have a headache, you can drink mint leaf tea Or you can chew some fresh mint leaves. You can apply mint leaf paste on joint pain.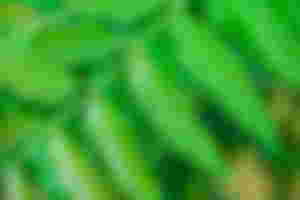 Neem is a medicinal plant. Its pulses, leaves, juice, everything is useful. Neem is a perennial and evergreen tree. Neem juice is very effective as an anthelmintic.
Worldwide, neem trees, tree leaves, roots, neem fruits and bark are known as raw materials for medicine.  In today's world, neem is valued for its use as an antiseptic.  Neem is used as a fungicide, as a bactericidal, as an antiviral, as a pesticide, to control chagas, to cure malaria, in dental treatment, to relieve pain and reduce fever, in birth control.
Children get sick if they have worms in their stomach. The abdomen is large. The face becomes pale. For this 50 mg amount of neem root bark powder should be taken 3 times a day with a little hot water.
If you have a thin bowel movement, mix 30 drops of neem leaf juice with a quarter cup of water and take it in the morning and afternoon.
Insect-spider bites or stinging neem root bark or leaf bite applied to the wound will relieve the pain.
Regular brushing of teeth with neem leaves and bark powder or neem rice will strengthen the teeth and prevent disease.
Neem oil acts as a powerful aphrodisiac.  Indian scientists have shown that neem oil can be a new type of effective contraceptive for women.  It is capable of killing sperm in 30 seconds.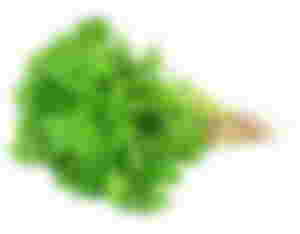 We use coriander leaves to enhance the taste of salads and cooking.Coriander leaves enhance the taste and aroma of cooking. But just enhancing the taste and aroma does not end the quality of coriander leaves.Coriander leaves are a very good grass food for our health. Use coriander leaves in salads and cooking. You can also make coriander leaf juice and eat it.Coriander leaves contain fiber, manganese, iron, magnesium, Vitamin C, Vitamin K and protein. So there is no reason to think of coriander leaves as something ordinary. Let's take a look at the extraordinary health benefits of coriander leaves.  
Coriander leaves work to increase digestive energy and keep our stomachs clean.
Coriander leaves are much more effective for diabetics.  It balances insulin and lowers blood sugar levels.
Coriander leaf fat soluble vitamins and antioxidant vitamin A work to prevent lung and stomach cancer.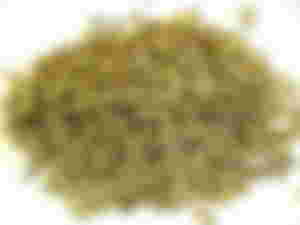 Drinking cumin water refreshes the body by cooling it and reducing the excess temperature generated in the body. It helps to reduce stomach contaminants in a very healthy way.
It helps in weight loss. Taking this twice a day reduces the appetite of the stomach which in turn reduces the appetite.
To increase immunity - Cumin is an excellent source of iron. Which is very important to manage the work of immunity. It contains a good amount of vitamins A and C in addition to iron, which has the benefit of antioxidants.
Reduce acidity - It is good for acidity problems.  
To get rid of constipation - Another health benefit of drinking cumin is to get rid of constipation. So those who have constipation can drink this drink twice a day.
In eliminating the problem of gas - cumin water helps to reduce the gas in the stomach.
Improves memory - Cumin improves the power of the brain. So if you eat cumin from a young age, it significantly sharpens the memory and intelligence.
To reduce lower abdominal pain.
To nourish the skin - As mentioned earlier, cumin water increases digestion, so it helps the skin to stay healthy and nourished by absorbing essential nutrients.
Treatment of acne - Cumin water works as a natural medicine for acne.
For skin comfort - cumin water helps to relieve skin irritation.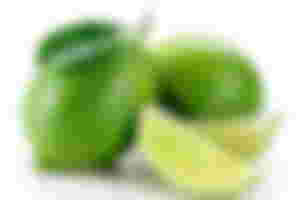 This familiar lemon has all the unique immune properties.Lemon should be eaten every day as a rule. Lemon on the one hand is immune to the disease, on the other hand also protects the body. You have to be accustomed to eating lemon since childhood. Lemon will also meet the body's need for vitamins, and will also help fight disease.
Lemon juice is quite beneficial in reducing this pain. 
Liver problems those who have been suffering from liver problems for a long time, they should eat lemon as a rule.  Mix lemon juice in warm water and eat it half an hour before meal in the morning, it will be beneficial.
In colds and coughs, the body cannot adapt to the changes that take place in nature during the change of seasons, Colds and coughs. Lemon can also fight against this cold-cough. So keep lemon at hand for cold and cough.