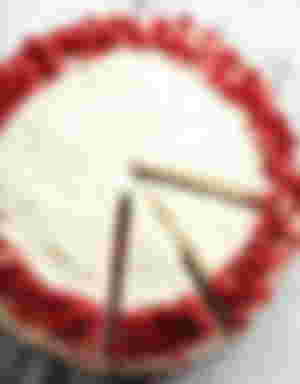 Make your own red velvet cake we need to make cream and cake.
MAKING CREAM:
I have given below there are two options how to create cream, you can choose one of them.
1. 2 cups of cream cheese,
2. 3 to 4 cups of powdered sugar,
3. One and a half cups of butter,
4. 1 teaspoon of vanilla,
5. Milk, one-fourth of a cup.
All the ingredients need to be mixed together and beaten well. Then mix a piece of ice, beat it well again and keep it in the fridge.
INGREDIENTS FOR MAKING CREAM(Option 2):
1. 50 grams of flour,
2. 500 grams of milk,
3. 400 grams of sugar,
4. 450 grams of butter,
5. 2 teaspoons vanilla essence.
Mix flour and milk together and put it in the oven for a while. When it becomes thick, you have to mix other ingredients and beat it. Beat well with a piece of ice and keep in the fridge.
INGREDIENTS FOR CAKE:
1. 440 grams of flour
2. 500 grams of milk,
3. 400 grams of sugar,
4. 160 grams of butter,
5. 450 grams of cocoa powder,
6. 20 grams of vanilla essence,
7. Salt to taste,
8. 4 tablespoons of red food color,
9. 360 grams of yogurt,
10. One and a half teaspoons of vinegar,
11. One and a half teaspoons of baking soda,
12. 3 eggs.
PROCEDURE TO PREPARE THE RED VELVET CAKE:
First you have to beat the sugar, butter and salt together. In another bowl, mix flour and cocoa powder together and sift through a sieve to remove any grains.
Beat sugar, butter and salt with vanilla essence, food coloring and eggs - one by one to be beaten again and again. Whisk the yoghurt with a little water. Then separate the yoghurt and flour and beat it again and again. Then it will be convenient to beat.
Finally add vinegar and beat again.
Then pour it in a pot and bake for 30 minutes at a temperature of 180 degrees. Cool down the cake. When it is cold, take out the cream kept in the fridge, beat it once more and arrange it as a layer.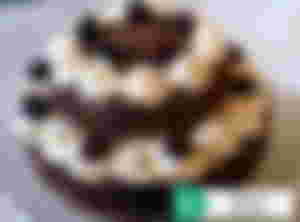 To make 2 tier black forest cake, I made 2 cakes in this 12 inch and 6 inch cake pan with this recipe.
I inserted the bottom of the cake from the top to the bottom so that the top cake is in the right place.
Then I made a decoration with flower and dark chocolate crumbs.
INGREDIENTS TO MAKE A CHOCOLATE SPONGE CAKE:
1. 5 eggs
2. 2 tablespoons cornflower
3. 2 tablespoons cocoa powder
4. 1/2 cup flour
5. 1/2 cup sugar
6. 1 teaspoon baking powder
7. 1 teaspoon vanilla essence
8. 9 inch cake pan
PROCEDURE TO PREPARE THE BLACK FOREST:
Preheat the oven to 180 degrees. Spread the cake pan with butter, sprinkle with flour and grease.
Separate the egg whites from the yolks and beat well with sugar for 5 minutes. Beat well with egg yolk and essence and beat at low speed for 30 seconds.
In a separate bowl mix the flour, cocoa powder, cornflower, baking powder as well.
Then fold in the egg foam little by little with flour (3 times) with a spoon and mix well.
Then pour the cake mixture into the cake pan, tap it well for 25 minutes or check the cake with a toothpick and let it cool down.
SYRUP:
1/4 cup of water
1/4 cup of sugar
Instant Coffee: 1 tablespoon
In a pan, pour water and sugar and boil. You have to give instant coffee. You have to turn off the stove and cool it.
WHIPPED CREAM:
Heavy cream: 2 cups
Vanilla essence: 1 tsp
Sugar: 4 tablespoons
Mix the sugar with the heavy cream and beat well until the "stiff peak" (5 minutes).
Beat like a pinch and actually beat it at low speed and keep it in the fridge (or make it as per the instructions on the packet of cream).
MAKING CAKE:
Chocolate bar crumbs: 1/4 cup
Cherries or Dry Fruits: 1/4 cup (never use store-bought, colored cherries)
Whipped cream: 3 cups
Take 1 + 1/2 cup whipped cream and mix dry fruits or cherry pieces with it.
The sponge cake should be carefully cut into 3 layers.
The bottom layer should be given on top. The syrup should be brushed on the 2 backs of all the layers.
Brush the syrup well in one layer and spread it with whip cream mixed with half dry fruits. Whip cream mixed with the rest of the dry fruits should be given with another layer on top of the cream.
With the last layer on top of the cream, cover with the remaining 1 + 1/2 cup whipped cream and decorate.
Sprinkle with dark chocolate crumbs.
It is better to leave it in the fridge for 1 hour.
Again Thanks for Reading this Recipe also. Comment me if you need any help.