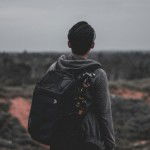 So the wait is over and we have our lucky winners 🥳 Wanna see them? Watch the video
.
.
.
I bet you didn't watch the video Haha! Sorry for disturbances, here are the winners 😅👇
Participating in contests and events is always been fun and we are gearing things up with tons of contests running at the moment. I'm thinking to create a single weekly post to compile all Official and unofficial contest links all under that posts.
Unofficial contests mean contests and events arranged by users and we appreciate them too and encourage them to arrange contests. I see quality entries and I'm loving them. I'll suggest and soon I'll be collecting contests links arranged by users and I'll put them in that Contest posts having all links so you'll get all stuff under a single umbrella (Post)
I missed the bonus that I've said to donate to the creative entry I find so many creative entries and Its hard to select a single entry from 70+ posts. I decided to donate that bonus to the user who spreads contest entries in most of the social media Networks and guess what who she is??
I encourage everyone to spread the word about contests that are arranged by users and Uptrennd Team on Uptrennd. You can always create posts and encourage new users to participate in events and that's how we can drive many users.
STAY tuned to Announcement Channel 🥳