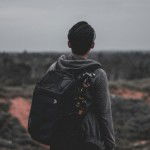 Participating in events and contest sometimes boosts ourselves to do more and everyone can't be a winner. I remember I participated in a contest "Things we Miss in This lockdown" before Guardianship I didn't win any single contest but yes the engagement I get on my posts was awesome I remember I was followed by most guardians they encouraged me by their words and my posts trend on popular feed. That's the perks of participating in a contest that gets a chance to win some 1UP'S also prove your skills that you worth appreciation.
Although everyone did their level best to promote Uptrennd at all level and I'm thankful to you guys. Not everyone can be the winner so I spin the wheel to find out our lucky winners of "First Earning Of Uptrennd Contest" here you go 👇
Adetola Muheez ~ 300 1UP's
Especially thanks to the one who did all the hard work and spread Uptrennd to 12 social media platforms and I'm grateful to announce the name of that lady...
"Merit Ahama" ~ 100 1UP's
I appreciate her hard work and loyalty towards platform this is just an appreciation :) We need users like her who promotes Uptrennd aggressively because it's a social media platform and it can't be dependent on only one team we all can't make it more worthy and I see a bright future ahead 😉
I love this word doesn't matter how big or small reward is for this I've made the video of the spin wheel I hope you'll love that here is the tweet