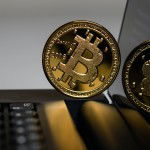 Hi, i am the admin of this community...for somedays , i am thinking to do something for my community members. RC users who posts article or short post to our community are helping us to get extra point for moderation... But in return what we offer. So, now from today i announch an offer for my regular member for their activness in my community. There are some rules of the contest.. I think these are not too hard to you,guys. Rules:
You have to post authentic articles in my community and mention the contest as " reward for active member"

Likes, comments in my community...

Short post about it and mention me...

Do comment your post link in this post.
I count the authentic articles only and if any member post any articles and is not detected by OC or copy paste then she / he will be out from the contest.
Active members are selected weekly... Every week 1 member will be rewarded according to more articles...and morw activeness in my community..
I do this only for my active members who posted my community regularly...so that my community spread more and more ... And we can get more tips and information about health and life-styles also..
How much will be reward is described after some times...as i have a surprise for my active members..
So, let's start ....
Guys..
Best of luck.
Sponsors of Nasrin.adrita