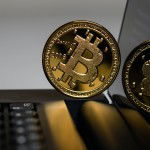 Hi,everyone. As i mentioned in my previous post i want to arrange the giveaway :https://read.cash/@Nasrin.adrita/post-a2d584bb
We all are not same in platform so we post different articles as our wish. In read.cash, i met some wonderful people who write several articles and share it with us. I am very thankful to @scottcbusiness @Arnavaria@abbeyros07 @aminul @Angel0124 @fexonice1 these people always inspire me to write different types of articles and give me information about different category news. So i think , if i fix yhr topic then many of the users can not try it so i decide to give catagory other then topic . so easily people write their articles in their choiceable topic as suitable in catrgory.
1.life style,health related.
Share your memory and thoughts.

Photography,recipe and any types of ideas sharing related to read.cash,bch or other crytocurriency.
Rules:
Subscribe me.

Write a short post about it mentioning me and the post link.

Write the articles with mention the catagory you choose and must mention me so i can easily get it.

You can write it in any groups just don't forget to mention me.

Put your short post link in comment section.
Prizes:
In every catagory , there will be 2 winners.
1st prize: $0.4
2nd prize : $0.2
Prize amount will be increased if participants are increasing .so if you want to increase prize amount then share it to others by posts and mention your friends.
There is another twist in prize is first 5 article submissiom will get automated upvote of $0.01.
The contest result will be published in a week.
Winner will be selected according to article and views and comment in article so try to write informative &interesting article.
Be honest to win the prize. All comment in the article will be checked so if i see any user try to increase comment by commenting in 1user repetedly then she /he will be disqialified. So be honest and keep trying... Any time prize will be increased according to your response.
Sponsors of Nasrin.adrita