Earthquake update today in south pacific ocean,Chile 14 january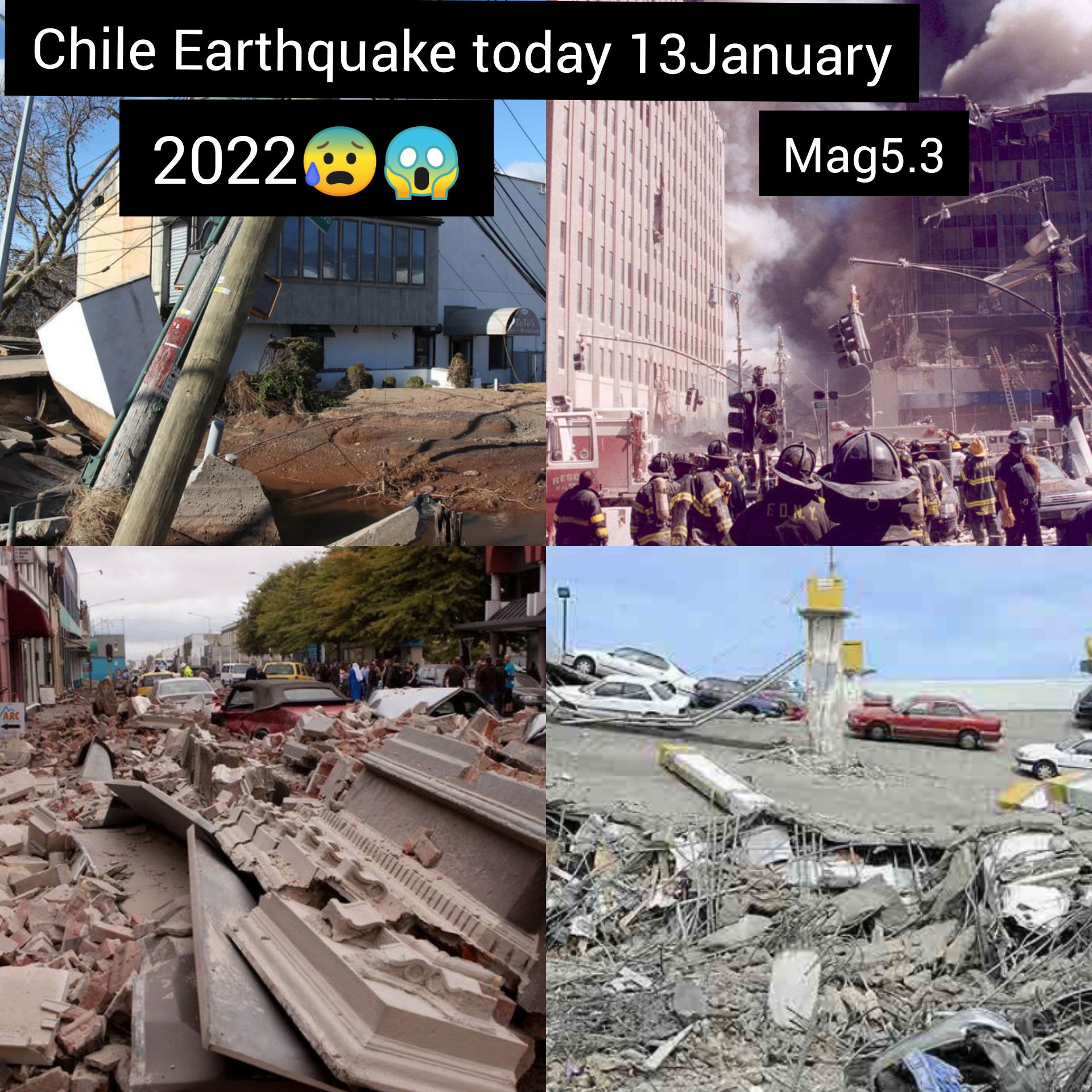 Hello how are you all tody i am going to inform you about strong earthquake
Strong mag. 5.0 earthquake - South Pacific Ocean, Chile, on Thursday, Jan 13, 2022 1:19 pm (GMT -5) - 1 hour 48 minutes ago
This quake was likely an aftershock of the 5.9 quake South Pacific Ocean, Chile, Jan 7, 2022 10:24 pm (GMT -5), which had occurred 6 days earlier
Strong magnitude 5.0 earthquake at 16 km depth
13 Jan 18:22 UTC: First to report: GFZ after 3 minutes.
13 Jan 18:26: Magnitude recalculated from 5.3 to 5.2. Epicenter location corrected by 12 km (7.5 mi) towards E.
13 Jan 18:36: Now using data updates from USGS
IDate & time: Jan 13, 2022 18:19:36 UTC - 1 hour 48 minutes ago
Local time at epicenter: Thursday, Jan 13, 2022 1:19 pm (GMT -5)
Magnitude: 5
Depth: 16.1 km
Epicenter latitude / longitude: 26.8593°S / 71.2261°W (South Pacific Ocean, Chile)
Antipode: 26.859°N / 108.774°E
Nearby towns and cities:
736 km (457 mi) N of Santiago de Chile (pop: 4,837,300) --> See nearby quakes!
Weather at epicenter at time of quake:
Overcast Clouds 18.8°C (66 F), humidity: 84%, wind: 8 m/s (16 kts) from SSW
Primary data source: USGS (United States Geological Survey)
Estimated released energy: 2 x 1012 joules (554 megawatt hours, equivalent to
Data for the same earthquake reported by different agencies
Info: The more agencies report about the same quake and post similar data, the more confidence you can have in the data. It takes normally up to a few hours until earthquake parameters are calculated with near-optimum precision.
Mag. Depth Location Source
5.0 16 km 105 Km WNW of Copiapó, Chile USGS
5.2 10 km OFFSHORE ATACAMA, CHILE EMSC
5.0 28 km Off Coast of Northern Chile RaspberryShake
5.5 10 km Chile: OCEANO PACIFICO (Argentina) INPRES
5.1 10 km Chile: Near Antofagasta RENASS
5.0 28 km Off Coast of Northern