How Fed's Rate Decision Affects Commodities and Cryptocurrencies
The Federal Reserve (Fed) will announce its interest rate decision on Wednesday evening.
This decision is closely followed by global markets.
I predict that the Fed, which increased interest rates by 25 basis points in March, will increase interest rates by 50 basis points at its May meeting.
In his previous speech, Fed Chairman Jerome Powell gave the message that interest rates could be increased by 50 basis points at the May meeting.
We will learn the decision together on Wednesday, May 4th at 21:00.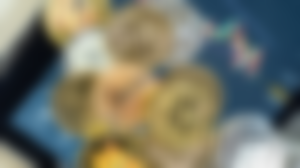 I think the Fed's 50 basis point rate hike in the past week has been priced in by the markets.
The rise of the dollar index to the level of 103.69, the decline of the EUR/USD parity to 1.0490, Bitcoin to $38.160, an ounce of gold to $1.875, and an ounce of silver to $22.68 gave me this message.
However, there are also those who think that the markets are not pricing the Fed's decision.
They, too, prefer to wait for the declines experienced in the past week, not seeing a buying opportunity.
Let's see what the Fed will give to whom?
In the week we left behind, I gave the message that there is a finale for the declines in gold, silver, parities and Bitcoin.
As you know, I have often stated that I would make gradual purchases 4 times in April, that I would not leave the purchase to May, and that I would go into waiting mode for new peaks in May-July.
These prices, which have depreciated excessively against the dollar, are the bottom levels in my opinion.
May-June-July are my waiting months.
If there are surprise withdrawals, I will use all my means and make an effort to add.
So, how should investors decide after the Fed?
1- If the Fed raises interest rates by 75 basis points, Fed Chairman Powell makes a statement in the hawkish tone;
Strong sales in global stock markets, sharp rises in dollar assets, decreases in commodities and cryptocurrencies continue.
In the USA, there is an increasing inflation and an increasing interest rate.
Interest means stoppage of investments and stagnation.
High interest rates and valuable dollars do not work for the USA either.
But an aggressive move can make things more complicated.
2- If the Fed raises interest rates by 50 basis points, Fed Chairman Powell makes a statement in dove tones;
Global stock markets recover, dollar assets decline, commodities and cryptocurrencies rise, markets relax.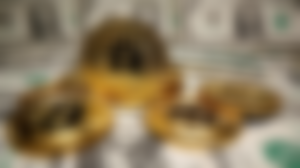 Pricing and markets should normalize with the pre-purchased decision.
As the dollar gained excessive value in the short term, its counterparts also depreciated excessively.
Central banks will continue to increase interest rates, but they planned to do this in a controlled manner without scaring the markets.
That's why my prediction is in favor of option 2.
In other words, it is more plausible that the Fed will raise interest rates by 50 basis points, and Powell's dovish tone (optimistic) statements.
On the other hand, considering the current global economic conditions, geopolitical risks and uncertainties, I would like to state that I consider the May-July period quite risky.