My Little Introduction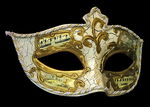 Its been over a few days, that I registered on read.cash and I thought to myself that this would be a perfect time for me to make my little introduction.
Let's just call my name is A crypto Tale. Family and friends don't call me that to be honest. Dubai has been my home for the past 10 years but I am originally from the Southern parts of India.
I am a freelance website developer and SEO consultant and have created many a website for my clients. Being a freelancer, there are times when you are very busy and times when you have the time to explore other opportunities. So, this is one of my other opportunities that I found while searching the internet.  
I enjoy writing and in fact, when I started my career many, many, many, years ago, I started off as a Copy writer. Writing was fun. Writing is still fun. I journal on a daily basis and it keeps me sane and happy. I write on Quora, have my blog, have a deviant art account where I upload my poems and now, I am here. I will keep this a light read, talk about random topics everyday (Every Day did you say? Let's see how that goes for you)
Now that you know how I earn my living, let me tell a few things that I do when I am not sitting in front of a computer.
I enjoy cooking but more than the cooking itself, I am an avid meal prepper. I prep most of my meals in advance. It feels like therapy, it is calming and gives me an immediate sense of gratification and achievement.
When I am not working or in the kitchen, I can be a sloth. I can spend hours doing nothing and still be so exhausted at the end of the day. I am a dreamer and then again who isn't a dreamer.
My mantra for read.cash would be Dream On… Write Away.