My Favorite Cryptos to Trade in for the Short Term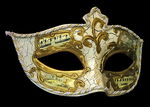 I think I am a relatively safe investor / trader. I test muddy waters, make a small margin, exit and am ready for my next trade. And I do it all over again and again on a daily basis. My aim is to be able to trade everyday but some weeks I can get in only about a trade a week, and that too is fine.
If you are a beginner, here are some of the things that you should know before you start trading in cryptos:
Don't invest all your savings in crypto coins - This is the first and most important rule in investing. Don't put all your eggs in one basket. Having said that, take a small amount (that you would otherwise spend on shopping) and get started. So, there is no stress of losing all your money.

Don't invest your money in one crypto – No matter how large or how small your investment amount, pick a few crypto coins to invest in. Choose what you would like to invest in for the long term and the short term. Be realistic and do your research.

Automate Buy and Sell – Create a buy order and always, always create a sell order once your buy order has been fulfilled, unless you want to hold the crypto for long term. 
The cryptocurrency is a highly volatile market. You can get high yields of return or you can see your investment take a nose dive in to the deep.  Choose your coins to invest in wisely.
 Here are my favorite coins to trade in for the short term:
BTC – Why Not. We all know the BTC is here is to stay.

BUSD - For those days, when I am in no mood to pay attention. Well, I could rather stay away from the trade itself, but I would like to get in a trade every day that I can.

LUNA – I am still waiting to fulfil a sell order created 2 days ago.

XRP and Matic – Some days are a hit and some days a miss. And I might even wait a few days to fulfil an order.
---
I am not a financial advisor and do not promote any specific crypto currency.
I am merely writing my experiences and learnings.
You are advised to do your own research before investing in any crypto currency and on any platform.