How to Stay Motivated to Blogging Even When You do not See the Results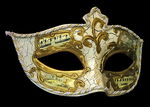 At some point of our blogging journey, we have all felt a lack of motivation to write a blog post. If you are a beginner, having no visitors to your website can be a major factor why you are not motivated to stay committed to blogging. It would require a miracle or too much luck for a blog to reach a million + views more in its initial stages. To be a blogger requires some level of self-discipline to keep posting articles. Especially when you are not seeing the results you hoped for. Here are some ways how you can stay motivated to blogging even when you do not see the results.
1. Show Up No Matter What
If you have a post schedule, then stick to it. If you don't have a schedule, then create one. Even if it creating 2 posts per week. Write those articles and publish them. There may be someone who will find your content helpful at some point. This should be motivation enough.
2. Share your Blog
Share your blog with your family and friends and encourage them to share your blog with their network. Be prepared to receive criticism. Work on improving your site with the feedback from your family and friends.
3. Create a Routine 
Create a blogging routine. Be disciplined. And stick to the routine. Even if it is 30 minutes a day that you have allocated to your blog. This does not necessarily mean, that you have to write for 30 minutes a day. Take this time to reply to comments. You can use this time to promote a previously written blog post on the social media platforms. Or you can use Tumblr, Reddit and Quora to answer questions in your niche. Always be on the lookout. Your next great article idea might be out there.
4. Keep your Phone on Silent 
This may not seem like much. But our cell phones can be a major distraction for us. Keep your phone on silent mode.
5. Create a Topic Repository
Maintain a list of all the topic ideas that you come up with. This is extra beneficial at times when you feel like you do not have anything to write about.
6. Change Your Writing Place
If you notice that, you are doing everything else instead of writing like watching a game on TV, or doing dishes, playing video games, cooking or anything else, then try changing the place where you write your blog. You can go to a coffee shop or the beach or a library. This way there will be fewer distractions and you will be more productive.
7. Join a Blogging Support Community 
Join a support group for new bloggers, there are multiple groups on Facebook or Pinterest group boards that you can join. You can create post calendars and work with your blogging companion. You can have similar work hours to motivate each other to posting articles regularly. 
8. Blog Because you Enjoy Blogging 
Write an article simply because writing about the niche. Not because you are getting visitors or you are making tons of money on your blog.
9. Create Small Measurable Goals 
Celebrate your first 10 posts, celebrate your first month of blogging, celebrate your first 10 followers on social media, your first email subscriber. Create small goals that you can enjoy. Take the stress out of blogging. To be successful at blogging is a continuous journey. And as they say, enjoy the journey. Someday, you will have a great story to share.
10. Take a Break from Blogging 
Take a break from your blog maybe once a week or every fortnight. Don't think about it, don't go looking at the analytics, don't go searching keywords. Just enjoy your day.
Remember, we choose to blog because it is one of the ways we can be our own bosses. Don't let that be a stressful situation for you. Learn to enjoy all the stages of blogging. Create strategies to drive traffic to your site. And always remember – The traffic to your website first starts to trickle in before it starts to flow. 
Happy Blogging