Bucket List for April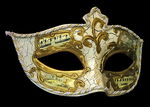 Sometimes, making a to do list can be so stressful. It feels like a chore that needs to be accomplished before you can mark it as complete. Where is the fun in doing chores or making everything feel like it is a chore that needs to be done? Am I subtly conditioning myself that if I can't accomplish items off my to do list, that I am incapable of time management or am a procrastinator or that I need to be constantly doing something to feel like I have achieved something over the day?
And what if I don't work off a to do list. Then, I do the things that I would normally do right. I go with the flow. Accomplishing tasks as and when it is absolutely necessary for me to do so. And along the way, I just keep off completely the things that bring me joy. Because I am focusing my energy and time on the things that I would anyways do, just because I need to get them done. Over a period of time, maybe this can lead to a waste of my talents, my time and my life just passes by.
So recently, I created a bucket list for the month. These are a list of things I would like to do and I hope to do and mix them with the tasks I anyways would do before the month of April is done. My monthly bucket list does not necessarily include 'Take a trip around the world' or go 'bungee jumping'. The objective of my monthly bucket list is to come up with tasks I would like to somehow include in my day-to-day living.
1.      Write one article a day. Since it is already the 20th of April, I have 10 articles to go.
2.      Cook something I have never cooked before.
3.      Walk 75000 steps. That amounts to just 7500 steps in a day. Of course, it is a small number of steps. But do I do it every day? Nope. I do not, yet.
4.      Declutter.
5.      Step out of the house for 45 minutes at least every day. We are constantly working and when you work from home, then this can become quite a task to manage the time.
Let's see how this will work out for me. Creating a list to be conquered before the month is up. If this works for me, then no more to-do lists for me. Only Bucket Lists.