10 Personal Care Products I No Longer Buy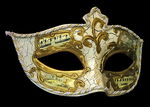 I grew up in a small town in Southern India. The town had a couple of grocery stores, where we could buy just the basic essentials required for everyday living. Many of the products below were either unheard of or had to be ordered in advance, to be received at the next visit to the store. Over a period of time, as development trickled into my small town and consumerism took roots in my being, I associated non commercial products to be almost sickening, forgetting generations before me lived happily without the need for a lot of products in their lives.
I have compiled the top 10 personal care products I no longer buy as I have alternatives that can be concocted in the kitchen or have found environment-friendly options that serve multiple purposes. It has been more than a year that I stopped using the below products and I do not miss them at all.
Hand Wash
Hand wash is the very first product I stopped buying in the personal care section. This was over a 18 months ago. I ordered a bottle of 32 oz liquid castile soap from an online store and have been making hand wash and foaming hand wash ever since. I re-purposed old hand wash foaming bottles and hand wash bottles for the same. Though I still use the few plastic foaming containers, I will be switching them to glass bottles once it is time to toss the plastic containers. The Castile soap does come in a plastic container, but I need only one 32 oz bottle a year, so it is a trade off between one plastic bottle vs multiple plastic bottles.
Hair Conditioner
Considering that my hair is dry and frizzy, I may have tried a number of conditioners to tame my mane. And my experience has taught me that conditioners did nothing remarkably different for my hair. I do a apple cider mixed with water rinse every alternate hair wash and my hair feels super soft after the rinse.
Face Toner
Before i switched to home made recipes for a toner, I experimented for a little bit with witch hazel. That seemed to break my skin out. But since I started using the home made recipes, my skin has been well behaved. I have 2 few favorites – green tea in rice water and star anise water. They soothe the skin and leave the skin feeling baby bottom soft.
Tooth Powder / paste
I absolutely love my home made tooth powder for the morning and the coconut and baking soda mixture at night. I make the paste and the powder and they last me a long long time. And the cost to make this is probably a fraction of what a commercial toothpaste costs.
Body Wash and Body Scrub
I enjoy the coffee scrub made at home. I use a powder (recipe from my mother) as a body wash. I can find most of the ingredients to make the powder in the kitchen and the powder once made lasts a very long time. I add some water to the paste in a bowl and get it to form a thick paste and us this as a body wash. Some days, I use the organic black soap as a body wash.
Creams and Lotions
It has been a year since I used any commercial products as a – day cream, night cream, under eye serum or body lotion. I use Jojoba oil as my day cream and body lotion. I add a few drops of essential oils and it smells absolutely wonderful. Aloe Vera gel has been another favorite of mine.
Cotton Rounds & Loofah
Since I enjoy crochet as a hobby, I started making wash cloth and make up removal cloths. I use 100% cotton yarn for this purpose. They do the job well, leaves no trace of make up, oil or dirt.
Panty liners, Sanitary Pads & Tampons
This has been the most awkward change of all the alternatives I have adopted so far. I use reusable cloth panty liners, reusable pads and menstrual cup for a zero waste period. Sure, it does take me a few extra minutes to rinse the pads before I put it for wash, but knowing that I am not going to toss something in the trash that would probably take anywhere between 500 – 800 years to decompose motivates me to do this.
Deodorant
I stopped using deodorants a very long time ago. But it is only been a year since I discovered the alternatives. I use coconut oil and baking soda or crystal salt as a deodorant. The crystal salt is convenient to carry in a bag and the coconut oil and baking soda with a few drops of peppermint essential oil doubles as my toothpaste as well. I take as much as I need in a spoon, so I can use this for 2 separate uses.
Razor
I bid adieu to waxing. It is my opinion that there is way too much effort and time involved to waxing without generating much waste and too much waste if I go to the salon. So. a reusable safety razor is a convenience I choose.
How does it make a difference: There are fewer to no toxins going down my drain and I do not have plastic bottles to take to the recycling station. My grocery trip does not require me to go to the Personal care section often and this has saves me money too. A total win-win for me.
*Image from Pixabay