I first came to know about Olympic games in 2008.And it's the third consecutive Olympic games which I'm following.
One thing of Olympic that caught my eye is the grand opening ceremony.I think no other sports have this type of connectivity as the Olympics.
Football is played worldwide but in the football world cup only 32 the countries compete with each other.Same thing goes with the other sports, only few countries compete for the trophy.
From my point of view Olympics is totally different from all other sports because in Olympics every single country and every single region compete with each other for the utmost glory.
That's the thing, the global connectivity I love most about the Olympics.
Here is the ultimate fact about olympic is it has reached every corner of this world and connected every continents and every people world wide.
So what is the most unique thing about the Olympic opening ceremony or why you should have watched that?
Or why you should watch the Olympics too? I'll show you the most magnificent interesting facts I've discovered while following Olympics since 2008 Beijing Olympics.
1)You'll come to know about some unexplored countries, regions, their flags and themselves too.
As I've said since 1896 when the first Olympic games occurred,Olympic games are connecting the dots around the world.
You'll see the countries you never heard of.You'll see the flags of different countries, you never seen.You'll also come to know some regions which remained unexplored and unknown.
Like in 2020 Tokyo Olympic, some Pacific and Caribbean island nations have participated though I am familiar with some of them.But not most of them.
For example, when the athletes of Aruba are passing through the parade I literally asked my sister where is Aruba?
Than I've made a Google search and I've found out it's a small island nation in the Caribbean.
You'll also see some colorful eye-catching national flags and people too.I think, an Olympic can dramatically increase tourism to those unexplored countries.
As people are very much interested in visiting newer places so new countries will become a top destination to visit.
Just like I've searched where is "Aruba" some people will be visiting this island nation in the Pacific. Who knows?
2)You'll be able to see the cultural vastness and rich cultural heritage of the host country.
Every host country try to show their cultural richness, diversity and heritage in the opening ceremony in it's own way.
If you have watched the ceremony of Tokyo Olympic, you must have watched the Japanese cultural heritage.
In the previous Olympics, every host country did the same.They want to reflect the native traditions in the ceremony.
You'll not have to go to Japan to see some Japanese cultural heritage.You just need to see the Olympic opening ceremony of Tokyo.
3) Along with colorful flags, in the Olympic parade athletes often wear traditional colourful dresses.
These dresses are very much eye catching especially Pacific, Asian and some African traditional dresses.
As the athletes wear their traditional attires,it makes the ceremony more joyful to watch. I, personally liked the traditional dresses of Uganda, Zambia,Tajikistan and some Pacific island countries.
If it was possible than I'd have brought the attires of Zambian and Ugandan athletes for me.
4) Along with the colourful presentation you'll also come to know some dark sides of global and internal politics.
You may have heard the name of "Taiwan" right? It's an Asian country bordering with Japan and Philippines but the fact is do you know they can't use their name and their flag in the Olympics?
The athletes of Taiwan compete under the name of Chinese Taipei and it's flag.I wish Taiwanese athletes could use their country name and their flag.
I've also noticed another interesting thing which is in Tokyo Olympic Russia is not participating under the Russian flag nor under the name of Russia.
I've watched the whole parade but did not find the name of Russia.Russian athletes are currently competing under the "ROC" banner. Here is why: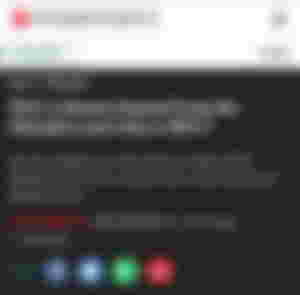 https://www.independent.co.uk/sport/olympics/why-russia-banned-olympics-tokyo-b1889851.html
5)If you follow the Olympics, you'll come to know some unpopular interesting games and sports and also how they are played.
Like "synchronised 5M springboard diving" or archery or "gymnastics" . Though I'm personally waiting for track and field events.
Olympic is successful I must say ,when we are talking about bringing the people together from all around the world.
It's a 23 day biggest global carnival aims to connecting people. I'd like to suggest you to watch some of the sporting events of Tokyo Olympic and mesmerise yourself.