Poem about inspiration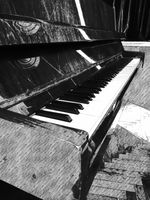 It's not there today.
It will be there tomorrow.
It stopped by yesterday,
but I didn't use it.
How does it work?
Why is it hiding?
Why can't we find it sometimes?
And sometimes we can't control it,
how much of it there is.
I know!
If you smile even when it's a gloomy morning,
if you're in a good mood even when everything isn't great,
if you are positive even when you are facing a difficult day,
if you help someone even when you can't help yourself,
it will come.
It must come.
You are an inspiration.
Your feelings are an inspiration.
You create inspiration yourself.
Author: Musician
Thanks a lot for reading.
Lead image source: unsplash.com