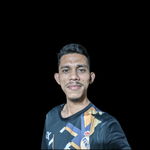 Pressing Covid-19 Cases, Ministry of Health urges the public to limit mobility during holidays Nataru Nuriel Shiami Indiraphasa Wednesday, 17 November 2021 | 17:30 WIB. The Ministry of Health through its Spokesperson, Dr. Siti Nadia Tarmizi, appealed to the public to limit mobility before and during the Christmas and New Year holidays, in order to prevent a spike in cases of the third wave of Covid-19. "This effort is effective if the community is obedient, obedient, and disciplined in applying health protocols, including reducing mobility and participating in the Covid-19 vaccination," explained Dr. Nadia. He explained that the current sloping rate of cases must be maintained.
His party will continue to ensure that community mobility does not spike so that the rate of transmission does not increase. In addition, tests and tracing will also be strengthened. The vaccination program will continue to be boosted to increase coverage. "We have to make sure the Christmas and New Year holidays don't have a spike in cases," he said.
Similarly, Public Health Observer Prof. Tjandra Yoga Aditama also emphasized the importance for the Indonesian people not to procrastinate in euphoria amid the decline in cases and to remain vigilant against Covid-19. In order to prevent a new wave from occurring, Prof. Tjandra appealed to the public to learn from the current surge in positive cases in several countries. "There are several reasons for the increase in cases in several countries, among others, due to a group of people who have not been vaccinated, the vaccine efficacy has decreased, and the loosening of mobility is correlated with the rise and fall of cases," said Prof. Tjandra who is also the former Director of the World Health Organization in Southeast Asia. "We are grateful that our positive cases declined very sharply and lasted for a long time. But we also have to keep learning from other countries. We must be vigilant from now on," he added. In an effort to overcome the pandemic in Indonesia, Dr. Nadia said there are five main pillars.
detection, this is done through strengthening testing, tracing, quarantine/isolation.

clinical management, namely by carrying out case management according to scientific developments including the potential for new drugs and preparation of hospital capacity.

third, behavior change by strengthening information technology-based health protocols such as the PeduliLindung application.

increase vaccination coverage.

strengthening the health system to maintain the continuity of essential health services and meet health protocol standards.