My exams are coming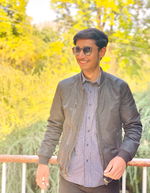 The most difficult time in the life of a student is the exam period. This is the common which of every student that they do not have to take exam they want to go school and University but they don't want to take exams. Exams are kind of filters in the life of a student.
My meets are on my head but I am not prepared for my exams I am really wishing for postponing of exams.
Actually I have to take exam on Monday but when I got up in the morning I saw a notification on WhatsApp. There is a message from my class representative. He mention that today University will be off due to the protest of students.
As you know I have to take exam this Monday but my exam go to delay. Students are sitting on protest for their rights. They are protesting to get their demands.
Students have blocked all the main roads which are heading to university. Actually the busses are off these days , busses are not allowed to pick & drop students. Students will remain active on protest until their demands are entertained by the authority of the university.
The one thing which I like about my university is the delay in exam every time then we are supposed to take exam. The season of protest appears and students appear in front of the main door I think they are not prepared for the exams that is why everytime they put on protest near to exams.
My university is situated in the capital city of my country. The city is so much develop and University is also developed. Everyday constructions are going on and the government has to develop the city they have to build the new roads and highway. But this time they have taken the area of university and they are making way for the public from our university and the students are on protest they want the land back they are not allowing the government to build any kind of road.
My universities of from 4 days and everyday we are seeing fake news regarding the opening of University and it is really difficult time for us to think that university will be open tomorrow we are chilling here .
My routine is totally changed these days I am not taking enough sleep and I am just eating and sleeping and using my mobile all the day because my universities of and I don't have any academic things which I can do in my spare time although I should make up my routine in a good way.
Hope so university will be open tomorrow.
Sponsors of Muhammadanfal
Thanks guys !