Yellow Watermelon, More Expensive Than Red Watermelon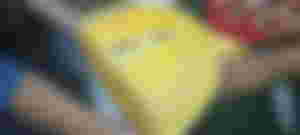 Have you ever eaten a yellow watermelon? Or even you have never seen how the yellow watermelon is?. Actually the yellow watermelon is still the same as the red watermelon in general. It has a green skin color and is spherical or oval in shape depending on the condition of the fruit. It's just that the difference is the color of the yellow flesh.
This yellow watermelon is very rarely sold in my city. The reason why watermelons are very rarely sold in my city is because this fruit is not produced in my city. So, fruit traders who sell yellow watermelons must order from watermelon farmers outside the city.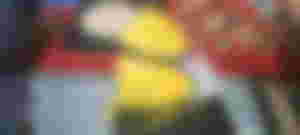 This morning, when I was about to go to work, I saw a watermelon vendor selling this yellow watermelon. Just for your information, in Samarinda (where I live), yellow watermelons like this are very expensive. For a kilogram, the price of this yellow watermelon is sold at a price of $ 0.98 or around 15000 rupiahs when the harvest season arrives.
But if watermelon farmers in other cities are not harvesting or there is no stock, this fruit is sold by traders for $ 1.30 or around 20000 rupiah for a kilo. The price depends on the condition of the fruit itself. If this yellow watermelon has many seeds or is too small, the price could be under that.
Back to topic. I immediately bought it that morning because it had been a long time since I had eaten this yellow watermelon. I immediately bought 1 yellow watermelon weighing almost 4 kg at a price of $ 3.91 or about 60000 rupiah. Quite expensive isn't it?
"How about the taste? Is it sweeter?"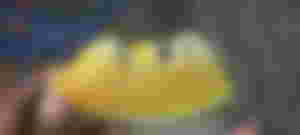 Honestly, the taste of yellow watermelon tastes the same. Although sometimes there are sweeter than red watermelon, but this yellow watermelon that I bought tastes the same as red watermelon. Although the color of the flesh is different, of course this yellow watermelon has the same properties as red watermelon, including:
• can relieve internal heat
• can control high blood pressure
• control blood sugar
• sufficient hydration of the body
• prevent inflammation
• maintain kidney health
• prevent cancer
So, that's one fruit that costs more than a red watermelon in general. Although expensive, many people do not care about the price. Because some people think that yellow watermelon can be used as an alternative medicine other than chemical drugs. It is very good for reducing the side effects of doctor's drugs when consumed in moderation.
Lead image from pixabay.com
All illustrator image from my own capture