Visiting A Place To Get Rid Of Boredom
Feelings of boredom sometimes often appear when we often do something that we do every day. For example, we work all day and when we come home we don't do anything interesting. In addition, the feeling of saturation will appear when we do nothing at home. Even just playing on your phone at home can be boring. For that, when boredom begins to appear in our minds, it is a sign that you need refreshment.
" How to refresh our bored mind? "
Yes, of course you need a walk or a picnic. Because if you want to be refreshed, you have to leave the house for a while to get rid of your boredom.
" Where should I go while refreshing? "
It's up to you. But in my opinion, you can go to a place you've never been before or you can visit a city park and others.
When I'm bored at home, I usually always visit places that I think are peaceful and quiet, like city parks. Usually in the park I go around the park to get rid of the boredom with my friends or alone. Not infrequently I also use the facilities in the park such as sports equipment to entertain my boredom.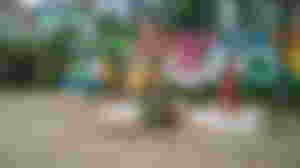 In addition, I sometimes sit on the edge of a large river in my city while looking at the view of ships passing by the river. Although it sounds "a bit boring", but for me it was enough for me to get rid of the boredom that was blocking my mind.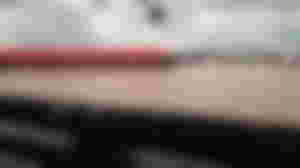 So, we you are currently bored because you are too bored with your work, too much work piled up or you are bored when you are only at home all day, you can go visit a place that would be able to relieve the boredom attached to you.
You can invite your friends or your partner or your extended family so that your boredom disappears and you get excited again when working or doing other activities on another day.
Lead image from pexels.com
All ilustration image from my capture